---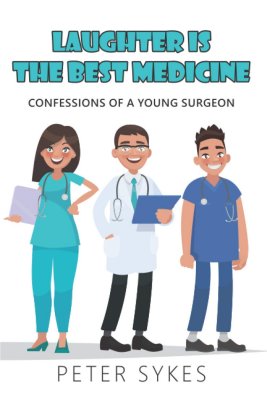 Laughter is the Best Medicine
by Peter Sykes

(1 Review)
It is said that a surgeon must have 'the eyes of a hawk, the heart of a lion, and the hands of a lady,' but have you ever wondered how a surgeon learns to operate, how he 'cuts his teeth' progressing from naive newly-qualified doctor to competent surgeon? In this collection of medical tales, the training of one slightly naive young trainee is viewed through the experiences of the patients he treats as he embarks on this most challenging of careers. We share his joy when things go well, his anguish when they don't and learn that, at the end of the day, compassion and a sense of humour make wonderful medicine...
more»»
Review by
Chrissi
1st June 2023
---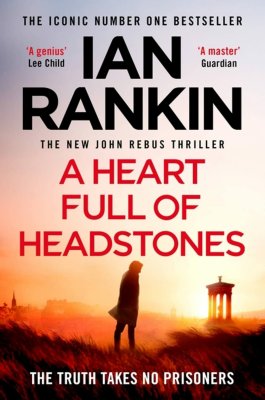 A Heart Full of Headstones
by Ian Rankin

(1 Review)
John Rebus stands accused: the once legendary detective is on trial, facing the rest of his life behind bars. How does a hero turn villain? Or have times changed, and the rules with them? Detective Inspector Siobhan Clarke tackles Edinburgh's most explosive case in years, as a corrupt cop harbouring huge secrets goes missing. But is her loyalty to the police or the public? And who can she trust when nobody is truly innocent - including her former mentor Rebus - and a killer walks among them? As the time comes to choose sides, it becomes clear: after a lifetime of lies, the truth will break your heart...
more»»
Review by Ben Macnair 1st June 2023
---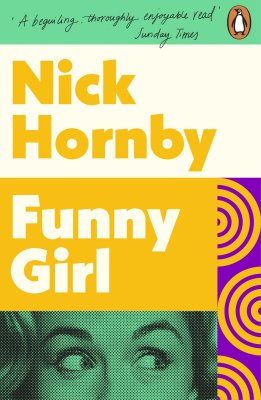 Funny Girl
by Nick Hornby

(1 Review)
Make them laugh, and they're yours forever… Barbara Parker is Miss Blackpool of 1964, but she doesn't want to be a beauty queen. She wants to make people laugh. So she leaves her hometown behind, takes herself to London, and overnight she becomes the lead in a new BBC comedy, Sophie Straw: charming, gorgeous, destined to win the nation's hearts.
Funny Girl
is the story of a smash-hit TV show and the people behind the scenes. But when life starts imitating art, they all face a choice. How long can they keep going before it's time to change the channel? Insightful and humorous, Nick Hornby's latest does what he does best: endears us to a cast of characters who are funny if flawed, and forces us to examine ourselves in the process...
more»»
Review by Ben Macnair 1st June 2023
---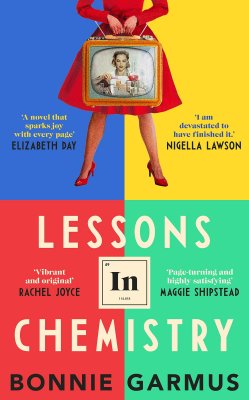 Lessons in Chemistry
by Bonnie Garmus

(1 Review)
Chemist Elizabeth Zott is not your average woman. In fact, Elizabeth Zott would be the first to point out that there is no such thing. But it's the early 1960s and her all-male team at Hastings Research Institute take a very unscientific view of equality. Except for one: Calvin Evans, the lonely, brilliant, Nobel-prize nominated grudge-holder who falls in love with - of all things - her mind. True chemistry results. Like science, life is unpredictable. Which is why a few years later, Elizabeth Zott finds herself not only a single mother, but the reluctant star of America's most beloved cooking show, Supper at Six. Elizabeth's unusual approach to cooking ('combine one tablespoon acetic acid with a pinch of sodium chloride') proves revolutionary. But as her following grows, not everyone is happy. Because as it turns out, Elizabeth Zott isn't just teaching women to cook. She's daring them to change the status quo.
Lessons in Chemistry
is the No. 1 Sunday Times bestseller and BBC Between the Covers Book Club pick...
more»»
Review by Ben Macnair 1st January 2023
---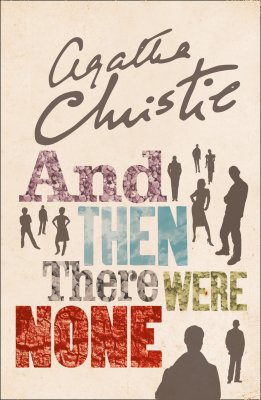 And Then There Were None
by Agatha Christie

(1 Review)
And Then There Were None
topped the international online poll held in Agatha Christie's 125th birthday year to discover which of her 80 crime books was the world's favourite. 1939. Europe teeters on the brink of war. Ten strangers are invited to Soldier Island, an isolated rock near the Devon coast. Cut off from the mainland, with their generous hosts Mr and Mrs U.N. Owen mysteriously absent, they are each accused of a terrible crime. When one of the party dies suddenly they realise they may be harbouring a murderer among their number. The 10 strangers include a reckless playboy, a troubled Harley Street doctor, a formidable judge, an uncouth detective, an unscrupulous mercenary, a God-fearing spinster, two restless servants, a highly decorated general and an anxious secretary. One by one they are picked off. Who will survive? And who is the killer? Copies of an ominous nursery rhyme hang in each room, the murders mimicking the awful fates of its '
Ten Little Soldier Boys
'...
more»»
Review by Ben Macnair 1st January 2023
---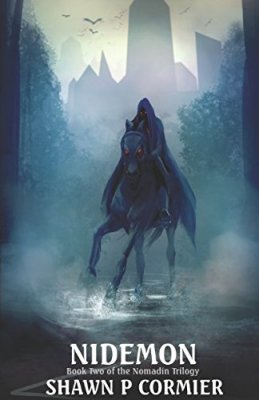 NiDemon
by Shawn P. Cormier

(1 Review)
Nomadin Trilogy - Book 2
Ilien survived the ordeal at Greattower. He defeated the NiDemon, destroyed the Groll, and rescued Princess Windy. But the shadow remains. Fleeing the Nomadin, Ilien seeks aid from the last person he ever thought would give it. For his father, Gallund, is held prisoner by an enemy immune to Nomadin magic, an enemy who would use him to release an unthinkable evil upon the world. To rescue him, Ilien must forsake all he knows to be true. He must learn a forbidden magic. He must discover who he truly is, or become... NiDemon...
more»»
Review by
Molly Martin
1st January 2023
---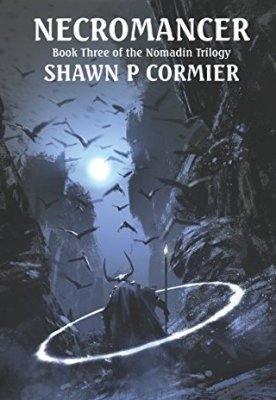 Necromancer
by Shawn P. Cormier

(1 Review)
Nomadin Trilogy - Book 3

Transported to a cursed land, Ilien must seek and destroy the one thing that can never be destroyed. His only hope lies with a horribly deformed child he unknowingly maimed, and a mystical woman whose past is secretly entwined with his. If he succeeds, he may never see home again. If he fails, he will forever be known as... the Necromancer...
more»»
Review by
Molly Martin
1st January 2023
---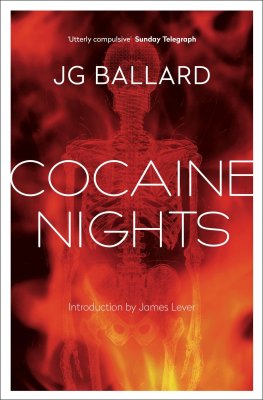 Cocaine Nights
by J. G. Ballard

(1 Review)
Five people die in an unexplained house fire in the Spanish resort of Estrella de Mar, an exclusive enclave for the rich, retired British, centred on the thriving Club Nautico. The club manager, Frank Prentice, pleads guilty to charges of murder – yet not even the police believe him. When his brother Charles arrives to unravel the truth, he gradually discovers that behind the resort's civilized façade flourishes a secret world of crime, drugs and illicit sex. At once an engrossing mystery and a novel of ideas,
Cocaine Nights
is a stunningly original work, a vision of a society coming to terms with a life of almost unlimited leisure...
more»»
Review by Ben Macnair 1st January 2023
---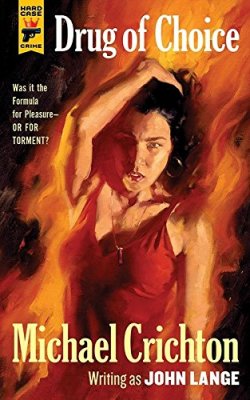 Drug of Choice
by Michael Crichton,
writing as John Lange

(1 Review)
On a secret island in the Caribbean, bioengineers have devised a vacation resort like no other, promising the ultimate escape. But when Dr. Roger Clark investigates, he discovers the dark secret of Eden Island and of Advance Biosystems, the shadowy corporation underwriting it. Long before
Jurassic Park
,
Twister
, and
ER
, Michael Crichton was an honours student at Harvard Medical School and writing paperback suspense novels on the side, under the pen name John Lange. Lange wrote eight books and then vanished. Now Hard Case Crime is proud to bring all of John Langes work back into print, incluidng
Drug of Choice
, for the first time in decades and under Crichtons real name...
more»»
Review by Ben Macnair 1st January 2023
---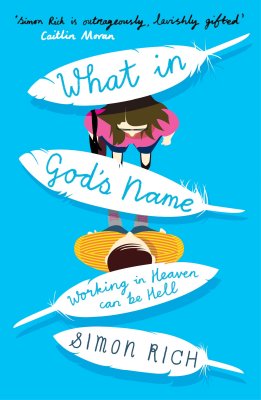 What in God's Name?
by Simon Rich

(1 Review)
Welcome to Heaven, Inc., the grossly mismanaged corporation in the sky. For as long as anyone can remember, the founder and CEO (known in some circles as "God") has been phoning it in. Lately, he's been spending most of his time on the golf course. And when he does show up at work, it's not to resolve wars or end famines, but to Google himself and read what humans have been blogging about him. When God decides to retire (to pursue his lifelong dream of opening an Asian Fusion restaurant), he also decides to destroy Earth. His employees take the news in stride, except for Craig and Eliza, two underpaid angels in the lowly Department of Miracles. Unlike their boss, Craig and Eliza love their jobs - uncapping city fire hydrants on hot days, revealing lost keys in snow banks - and they refuse to accept that earth is going under. The angels manage to strike a deal with their boss. He'll call off his Armageddon, if they can solve their toughest miracle yet: getting the two most socially awkward humans on the planet to fall in love. With doomsday fast approaching, and the humans ignoring every chance for happiness thrown their way, Craig and Eliza must move heaven and earth to rescue them - and the rest of us, too...
more»»
Review by Ben Macnair 23rd October 2022
---
Paradise City
by Elizabeth Day

(1 Review)
Paradise City is an audacious, compassionate state-of-the-nation novel about four strangers whose lives collide with far-reaching consequences. Beatrice Kizza, a woman in flight from a homeland that condemned her for daring to love, flees to London. There, she shields her sorrow from the indifference of her adopted city, and navigates a night-time world of shift-work and bedsits. Howard Pink is a self-made millionaire who has risen from Petticoat Lane to the mansions of Kensington on a tide of determination and bluster. Yet self-doubt still snaps at his heels and his life is shadowed by the terrible loss that has shaken him to his foundations. Carol Hetherington, recently widowed, is living the quiet life in Wandsworth with her cat and The Jeremy Kyle Show for company. As she tries to come to terms with the absence her husband has left on the other side of the bed, she frets over her daughter's prospects and wonders if she'll ever be happy again. Esme Reade is a young journalist learning to muck-rake and doorstep in pursuit of the elusive scoop, even as she longs to find some greater meaning and leave her imprint on the world. Four strangers, each inhabitants of the same city, where the gulf between those who have too much and those who will never have enough is impossibly vast...
more»»
Review by Ben Macnair 1st May 2022
---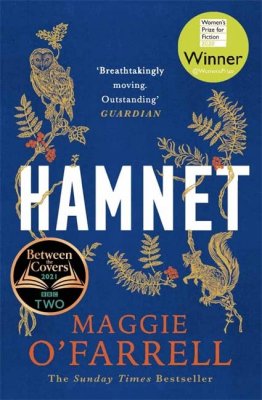 Hamnet
by Maggie O'Farrell

(1 Review)
Winner of the 2020 Women's Prize for Fiction
Two extraordinary people. A love that draws them together. A loss that threatens to tear them apart. On a summer's day in 1596, a young girl in Stratford-upon-Avon takes to her bed with a sudden fever. Her twin brother, Hamnet, searches everywhere for help. Why is nobody at home? Their mother, Agnes, is over a mile away, in the garden where she grows medicinal herbs. Their father is working in London. Neither parent knows that Hamnet will not survive the week.
Hamnet
is a novel inspired by the son of a famous playwright: a boy whose life has been all but forgotten, but whose name was given to one of the most celebrated plays ever written...
more»»
Review by Ben Macnair 2nd April 2022
---
Column Ends
---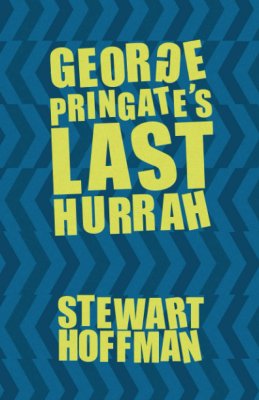 George Pringate's Last Hurrah
by Stewart Hoffman

(1 Review)
Hell is tears, pain, and depression, baked into a cake made of misery and despair. Heaven is meet-cutes and puppies, life-affirming moments, and hanging out with Elvis! George Pringate is dead, and he really wants to go to Heaven! But first, he must survive Hell's assassin, confront his demons with the help of his afterlife counsellors, and most critically, be honest with himself...
more»»
Review by
Nigel
1st June 2023
---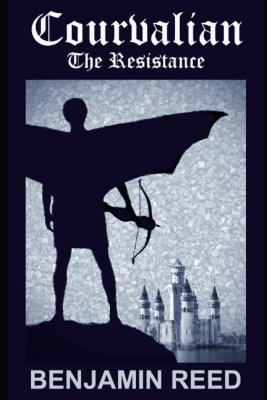 Courvalian: The Resistance
by Benjamin Reed

(1 Review)
The teenaged Korza brothers, Matthew, Charles, and Travis, are all avid outdoorsmen, who thrive on mastering punishing wilderness conditions. They don't know it but these skills will prove invaluable when they are mystically thrust into a medieval, forested world where a violent revolution against a venal monarch is underway. With no real memory of their former lives or even of their own relationships to each other, aside from a sense of unbreakable brotherly bond, the Korzas will have to somehow make their way amidst the turmoil of this new world. Encounters with the despotic king's army of soulless killers inspire them to join the Resistance against him. As the war heats up to a boil, and new friendships, both human and animal, are forged in blood...
more»»
Review by
Paul Lappen
1st June 2023
---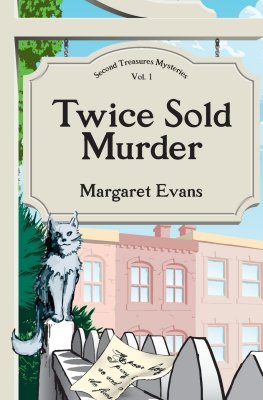 Twice Sold Murder
by Margaret Evans

(1 Review)
Evans is back with an exciting new mystery series, Second Treasures. In the first volume,
Twice Sold Murder
, Margaret Evans takes us to the Mesabi Range in Minnesota, where Laura Keene returns to her hometown to dig into the past and solve the mystery of her parents' deaths. What she finds, instead, are secrets buried in the goods of her thrift shop that entangle her in intrigue and danger, and only with the aid of an old friend and a mysterious cat does she have a chance to uncover what happened all those years ago...
more»»
Review by
Paul Lappen
1st June 2023
---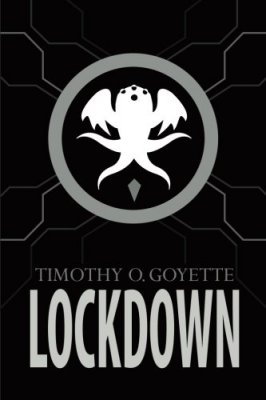 Lockdown
by Timothy O. Goyette

(1 Review)
No good deed goes unpunished, or so the philosophers suggest. Samuel Rochez did a very good deed and therefore is considered a traitor by the whole human race. Throughout the galaxy he is remembered as the Benedict Arnold of his time. Only in Samuel's case the humans lost the war, and he is reviled as the one ultimately responsible. For a time he manages to live in anonymity. Upon his discovery he is forced to join a mercenary band on what is supposed to be a simple in and out adventure mission. Soon he finds himself at odds with the band, running for his life, and striving to save the planet and its unusual life forms from destruction. This is a first contact that can doom an entire planet of hive mind aliens. When the planet is placed in lockdown, making the entire world seem claustrophobic. The military band's only hope for escape is to set off the biggest bomb in the history of the galaxy and destroy all aliens on the planet...
more»»
Review by
Paul Lappen
1st January 2023
---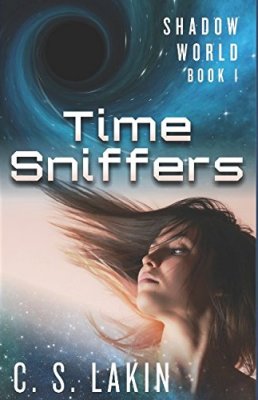 Time Sniffers
by C. S. Lakin

(1 Review)
In the near future, a desperate race for new sources of energy pushes Bria Harrison's mother - Nobel Prize-winning scientist - to experiment with unstable compounds to harness dark energy. The result is disastrous... Bria refuses to believe her mother is dead, even though dust chokes the site where the top-secret laboratory once stood. A strange symbol keeps showing up: on the dry erase board, in a pile of leaves, even in the milk her brother drips on the table. Bria has no doubt her mother, somehow, is sending her a message. But how? And where could she be? To find out, she has to do something dangerous, but she sees no other option. While re-creating her mother's last experiment in her basement, Bria, her autistic brother Dylan, and four friends cause a rip in time-space - and out of the resultant black hole tumbles K-Six, a time sniffer who has come to get them. This doglike alien creature takes them back through the rip to his training world, where Bria, her brother, and her friends must be altered to adapt to dangerous time confluences and worlds they must traverse to save the scientists trapped in a time eddy. If they aren't rescued soon, dark energy, now streaming into the galaxy at an alarming rate, will cause horrific destruction - including the end of all life on earth...
more»»
Review by
Paul Lappen
1st January 2023
---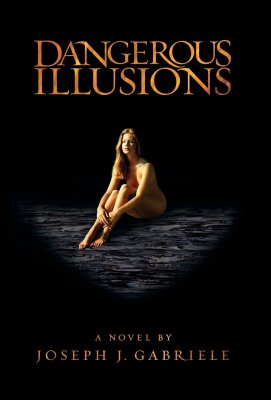 Dangerous Illusions
by Joseph J. Gabriele

(1 Review)
In a beguiling tale of deception and murder, desire and theft, seduction and betrayal - where nothing is what it appears to be - a man is murdered and an iconic musical instrument is stolen during a gathering at Eliot Sexton's Park Avenue apartment. The stolen item - an object of desire worshipped by millions - is the key to solving the crime, or so the detective brought in to investigate believes. The murder, however, is not nearly as straightforward as it seems - nor is the theft. Though the island of Manhattan presents no shortage of suspects - many of them capable of killing to satisfy their appetites - Eliot, a young economic historian and writer, soon becomes the prime suspect. As he draws closer to the truth behind the theft and murder, he also becomes the killer's next target. Irreverent, provocative, and utterly unpredictable,
Dangerous Illusions
is a week long polyrhythmic journey into contemporary New York that will keep readers guessing right up to its thrilling conclusion...
more»»
Review by
Paul Lappen
1st January 2023
---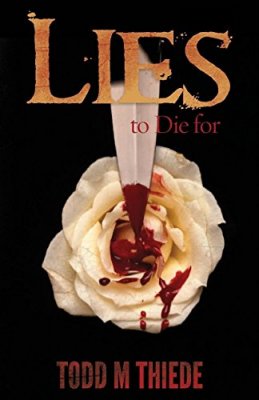 Lies to Die For
by Todd M. Thiede

(1 Review)
Max Larkin Detective Series - Book 2

Max Larkin and Jesse Fairlane are the top two detectives in Rockton Illinois. In Lies to Die for, the second book in the Max Larkin Detective series, they are in pursuit of a killer that is branding letters into the victim's bodies. Is it someone the victims know or is it just a random person taking out frustrations on the small community of Rockton? Max is fresh coming off of his one month suspension for hiding things from his captain while Jesse has been holding down the fort during his absence. There hasn't been much crime in Rockton since the Time Killer killings but Captain Perry knows he's going to need his whole team working together to catch the person that killed a local college professor and his girlfriend. Just as the clues start to come together there's another murder. Max and Jesse find themselves disagreeing a lot as to who done it and why. This partnership is on the rocks and the town needs them now more than ever...
more»»
Review by
Paul Lappen
1st January 2023
---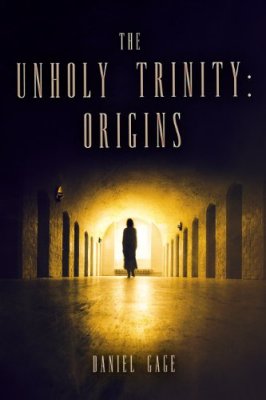 Origins
by Daniel Gage

(1 Review)
The Unholy Trinity - Book 1

Six of the seven seals of the Apocalypse are broken. The key to breaking the last seal is a half demon named Katie, a succubus who doesn't know what she is, with a power she can't control. Coming to her aid is Rebecca, a teenage necromancer whose dad has gone insane. And Jacob, a two thousand year-old demon seeking redemption for his sins. The odds are against them, but these three unlikely companions may be all that stands between the world and its destruction...
more»»
Review by
Paul Lappen
1st January 2023
---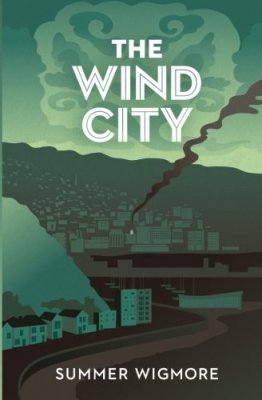 The Wind City
by Summer Wigmore

(1 Review)
Wellington. The wind city. New Zealand's home of art and culture, but darker forces, forgotten forces, are starting to reappear. Aotearoa's displaced iwi atua – the patupaiarehe, taniwha, and ponaturi of legend – have decided to make Wellington their home, and while some have come looking for love, others have arrived in search of blood. A war is coming, and few can stand in their way. Saint (lovably fearless, temporarily destitute, currently unable to find a shirt) may be our only hope. Tony, suddenly unemployed and potentially a taniwha herself, has little choice but to accept the role her bloodline dictates. And Hinewai, who fell with the rain? If she can't find her one true love, there's a good chance that none will live to see the morning. Wellington will never be the same again...
more»»
Review by
Paul Lappen
23rd October 2022
---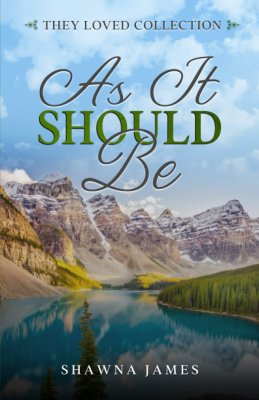 As It Should Be
by Shawna James

(1 Review)
As It Should Be
is the second book in Shawna James'
They Loved Collection
. Forced to flee Norway, now someone is following his daughters. How can Andrew protect his family? Andrew and his wife, Stephanie, thought they had bought their safety and freedom. Just as they had settled into an idyllic life in Norway, the table turn again, into a living nightmare. They are forced to move back to Canada and run through yet another convoluted maze. Upon arriving back to the country in which they met, a man in a blue Jetta begins following Stephanie and their daughters. Can Andrew protect his family from the looming threats? And who is following Stephanie? Even in the midst of dramatic events, Andrew and Stephanie stay positive and strong for their daughters, hoping that someday the curse will be lifted...
more»»
Review by
Paul Lappen
1st May 2022
---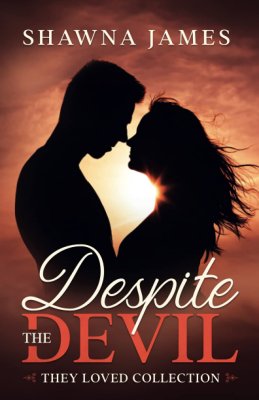 Despite the Devil
by Shawna James

(1 Review)
Stephanie gazed at Andrew's clean-shaven, long and slender face. His dark green eyes were captivating. His brown hair was neatly combed to the side. His eyebrows were thick and kind of joined in the middle, and his nose looked even sharper from the angle at which Stephanie was now looking at him. Girl, he's handsome! Stephanie thought, And that accent! There they stood, both having embarrassed themselves by saying foolish things and not wanting to say anymore. When Stephanie meets Andrew Simmons, she believes she's found the perfect man: smart, handsome, kind, and athletic. But as their romance begins to blossom, Stephanie learns that Andrew's dark past could haunt their life together. His dangerous earlier life may destroy the happiness the two of them share...
more»»
Review by
Paul Lappen
2nd April 2022
---
If you've come down this far you may be interested in our Archives, the place where all the old reviews go.

Column Ends