Latest Book Reviews...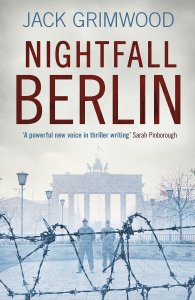 Nightfall Berlin
by Jack Grimwood

Average Rating
[8/10]
(1 Review)
Chrissi has reviewed
Nightfall Berlin
by Jack Grimwood. In 1986, news that East-West nuclear-arms negotiations are taking place lead many to believe the Cold War may finally be thawing. For British intelligence officer Major Tom Fox, however, it is business as usual. Ordered to arrange the smooth repatriation of a defector, Fox is smuggled into East Berlin. But it soon becomes clear that there is more to this than an old man wishing to return home to die - a fact cruelly confirmed when Fox's mission is fatally compromised. Trapped in East Berlin, hunted by an army of Stasi agents and wanted for murder by those on both sides of the Wall, Fox must somehow elude capture and get out alive. But to do so he must discover who sabotaged his mission and why...
Nightfall Berlin
is a tense, atmospheric and breathtaking thriller that drops you deep into the icy heard of the Cold War...
more»»
Chrissi
28th February 2018
[8/10]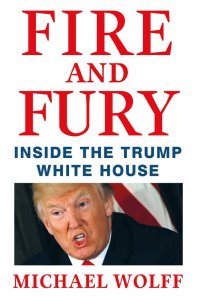 Fire and Fury
by Michael Wolff

Average Rating
[6/10]
(1 Review)
Ben Macnair has sent in a review for
Fire and Fury
by Michael Wolff. With extraordinary access to the Trump White House, Michael Wolff tells the inside story of the most controversial presidency of our time. The first nine months of Donald Trump's term were stormy, outrageous - and absolutely mesmerising. Now, thanks to his deep access to the West Wing, bestselling author Michael Wolff tells the riveting story of how Trump launched a tenure as volatile and fiery as the man himself. In this explosive book, Wolff provides a wealth of new details about the chaos in the Oval Office. Never before has a presidency so divided the American people. Brilliantly reported and astoundingly fresh, Michael Wolff's
Fire and Fury
shows us how and why Donald Trump has become the king of discord and disunion...
more»»
Ben Macnair 28th February 2018
[6/10]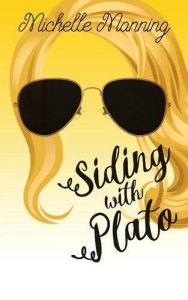 Siding with Plato
by Michelle Manning


Average Rating
[9/10]
(1 Review)
Paul has sent in a review for
Siding with Plato
by Michelle Manning. Brooke Aarons can't get to college fast enough. Leaving behind her small town life, she intends to transform herself into a brilliant psychologist at the University of Texas, with no distractions to slow her down. Fascinated by the study of human behaviour, Brooke decides to see what all the fuss is about when she agrees to go on a double date with the school's star football player - and worse, enjoying it - Brooke has to wonder if she's the one who needs her head examined. James Cartwright's easy life, endless bucks, and long line of willing girls should make him a non-starter for Brooke. She's too smart to let all those attributes trick her into thinking he's worth her time. But as his charms begin to beat her logic, she soon learns the psychology behind a bad crush is a whole lot messier of a subject. Maybe Plato was right. Maybe love is a serious mental disease. If so, her psych. classes better offer a solution to falling in love fast before James's attention proves to be a terminal condition...
more»»

Paul Lappen
28th February 2018
[9/10]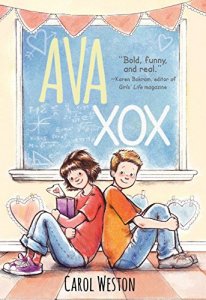 Ava XOX
by Carol Weston

Average Rating
[9/10]
(1 Review)
Molly has sent in a review for
Ava XOX
by Carol Weston. Love is in the air and Ava thinks she's allergic. Valentine's Day is just around the corner, and Ava couldn't care less. That is, until a new girl, Kelli, asks out Ava's friend Chuck... and he says yes! What?!? Ava is NOT okay with this. But since when does she think about boys? For the first time ever, words fail Ava. She isn't sure what she's feeling (Like? Love? Friendship? Frustration?), or what "going out" even means. After all, fifth graders aren't allowed to go anywhere by themselves, are they? To top it off, Pip's friend Tanya is being bullied for her size. Ava wants to help but, uh oh, it's not as easy as she imagines. The New York Times called Ava and Pip "a love letter to language." With this third diary format, Girls' Life advice columnist Carol Weston hits another home run...
more»»
Molly Martin
28th February 2018
[9/10]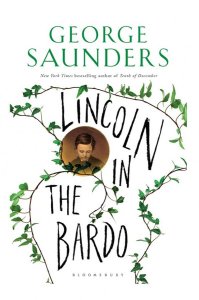 Lincoln in the Bardo
by George Saunders

Average Rating
[9/10]
(1 Review)
Nigel has reviewed
Lincoln in the Bardo
by George Saunders, the Winner of the Man Booker Prize 2017. The extraordinary first novel by the bestselling, Folio Prize-winning, National Book Award-shortlisted George Saunders, about Abraham Lincoln and the death of his eleven year old son, Willie, at the dawn of the Civil War. The American Civil War rages while President Lincoln's beloved eleven-year-old son lies gravely ill. In a matter of days, Willie dies and is laid to rest in a Georgetown cemetery. Newspapers report that a grief-stricken Lincoln returns to the crypt several times alone to hold his boy's body. From this seed of historical truth, George Saunders spins an unforgettable story of familial love and loss that breaks free of realism, entering a thrilling, supernatural domain both hilarious and terrifying. Willie Lincoln finds himself trapped in a transitional realm - called, in Tibetan tradition, the bardo - and as ghosts mingle, squabble, gripe and commiserate, and stony tendrils creep towards the boy, a monumental struggle erupts over young Willie's soul...
more»»

Nigel
31st January 2018
[9/10]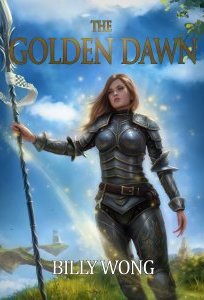 The Golden Dawn
Chronicles of the Floating Continent Book 1
by Billy Wong


Average Rating
[8/10]
(1 Review)
Paul has sent in a review for the first book in Billy Wong's Chronicles of the Floating Continent Series,
The Golden Dawn
. Rousing fantasy adventure with a butt-kicking heroine. Saint Princess Julianna, powerful warrior mage and ruler of Aerilea, sacrifices her life defending her land from a mountain sized monster god. When she returns from the dead years later, she learns the nations united under her banner have drifted apart and sets out to restore order. But a new danger threatens the very existence of the floating continent on which they live, and Julianna and her allies must rise to the occasion to save it once again...
more»»

Paul Lappen
31st January 2018
[8/10]
She's Like a Rainbow
by Eileen Colucci

Average Rating
[9/10]
(1 Review)
Molly has sent in a review for
She's Like a Rainbow
by Eileen Colucci. "The summer I turned ten, my life took a fairy tale turn." So begins Reema Ben Ghazi's tale set in Morocco. Reema awakes one morning to find her skin has changed from whipped cream to dark chocolate. From then on, every few years she undergoes another metamorphosis, her colour changing successively to red, yellow and ultimately brown. What is the cause of this strange condition and is there a cure? Does the legend of the White Buffalo have anything to do with it? As Reema struggles to find answers to these questions, she confronts the reactions of the people around her, including her strict and unsympathetic mother, Lalla Jamila; her timid younger sister, Zakia; and her two best friends, Batoul and Khalil. At the same time, she must deal with the trials of adolescence even as her friendship with Khalil turns to first love...
more»»
Molly Martin
31st January 2018
[9/10]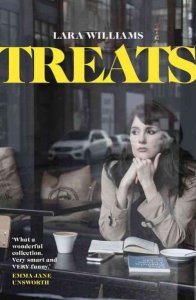 Treats
by Lara Williams

Average Rating
[8/10]
(1 Review)
Ben Macnair has sent in a review for
Treats
by Lara Williams. 'It was the curse of the modern age, options; who needed options, when everything was essentially meaningless?' So says one of the characters in Lara Williams's extraordinary debut story collection.
Treats
is a break-up album of tales covering relationships, the tyranny of choice and self-navigation. This fresh, beguiling new voice paints a portrait of contemporary womanhood, balancing wry humour with a pervading sense of alienation. Williams's characters struggle with how to negotiate intimacy within relationships and isolation when single, the pitfalls and indignities of dating, dragged down by dissatisfaction. Meanwhile the dilemmas of contemporary adulthood play out, including abortion, depression, extra-marital affairs, infatuation, new baby anxiety, bereavement, hair loss, sexual ethics, cats and taxidermy.
Treats
is a sharply authentic collection of short stories which pinpoint life in the twenty-first century...
more»»
Ben Macnair 31st January 2018
[8/10]
Archives
If you've come down this far you may be interested in our Archives, the place where all the old reviews go.

Column Ends