Latest Site Updates...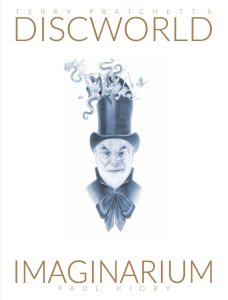 Book Collector News
Book Collector News provides hints and tips on buying and collecting books, especially sourcing limited editions at low cost from original sellers who still have them in stock.

Terry Pratchett's Discworld Imaginarium:
Signed Limited Special Edition with Slipcase
by Paul Kidby
Amazon currently have copies of the special edition large format hardback with slipcase, hand signed by Paul Kidby and limited to 2000 copies, for only £48.75 + P&P against the RRP of £75.00 here.
Paul Kidby, Sir Terry Pratchett's artist of choice, provided the illustrations for The Last Hero, designed the covers for the Discworld novels since 2002 and is the author of the bestseller The Art of Discworld. Now, Paul Kidby has collected the very best of his Discworld illustrations in this definitive volume, including 40 pieces never before seen, 30 pieces that have only appeared in foreign editions, limited editions and Book Club (BCA) editions, and 17 book cover illustrations since 2004 that have never been seen without cover text.
This Special Edition features an alternative cover design, a new piece of artwork produced exclusively for this version. It includes a specially designed slipcase, metallic page edgings and marker ribbon. All copies signed by Paul Kidby. If Terry Pratchett's pen gave his characters life, Paul Kidby's brush allowed them to live it, and nowhere is that better illustrated than in this magnificent Special Edition.
'The closest anyone's got to how I see the characters' - Sir Terry Pratchett.
Update 13th January 2018 - Now £60.00 + P&P on Amazon; some marketplace sellers still have new copies from £48.75 but it looks like they are selling fast.
Admin 31st December 2017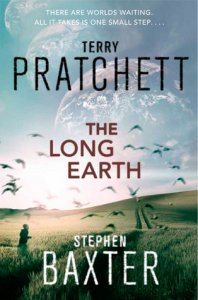 Book Collector News
Book Collector News provides hints and tips on buying and collecting books, especially sourcing limited editions at low cost from original sellers who still have them in stock.

The Long Earth
by Terry Pratchett and Stephen Baxter
Forbidden Planet currently has copies of the hardcover Signed Stamped Exclusive Edition of The Long Earth by Terry Pratchett and Stephen Baxter in stock at the reduced price of only £1.99 + P&P (Signed by Stephen Baxter

not

Terry Pratchett).
In a unique event at London's Royal Institution, world famous authors Sir Terry Pratchett and Stephen Baxter came together on 21st June 2012 to discuss their new series of novels entitled The Long Earth inspired by the many-worlds interpretation of quantum theory aided by philosopher of physics David Wallace. To celebrate this event, Forbidden Planet and the Royal Institution produced a limited edition version of The Long Earth signed by Stephen Baxter and featuring a unique event-specific commemorative stamp. Limited to 2,000 copies. Get it here: The Long Earth Exclusive Edition.
Update 31st December 2017 - Sold Out.
We also have some more information on the limitation of the Waterstones slipcased editions for those that are interested, as follows:
The Long Cosmos - 825 copies (confirmed from book)
The Long Utopia - 825 copies (unconfirmed online source)
The Long Mars - 800 copies (confirmed by Waterstones)
The Long War - 1,000 copies (unconfirmed online source)
The Long Earth - 1,000 copies (confirmed from book)
Admin 30th September 2017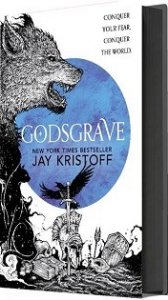 Book Collector News
Book Collector News provides hints and tips on buying and collecting books, especially sourcing limited editions at low cost from original sellers who still have them in stock.

Godsgrave
by Jay Kristoff
Godsgrave - The Nevernight Chronicle 2 is the sequel to the excellent Nevernight by Jay Kristoff. To be published on the 7th September 2017 Waterstones are once again producing an exclusive edition with black sprayed page edges... and this time it is signed! Currently available on Pre-Order at only £9.99 + P&P against the RRP of £14.99 + P&P (free if you spend over £20 or use Click and Collect) here. A must-have if you were lucky enough to buy the equivalent Nevernight unsigned copy.
Update 31st December 2017 - The link now goes to the standard hardback at £14.99 + P&P – looks like the exclusive edition has Sold Out.

Godsgrave by Jay Kristoff
Conquer your fear, conquer the world...
From the bestselling author, Jay Kristoff, comes the second book in the Nevernight Chronicle. Mia Corvere, destroyer of empires, has found her place among the Blades of Our Lady of Blessed Murder, but many in the Red Church ministry do not believe she has earned it. Her position is precarious, and she's still no closer to exacting revenge for the brutal death of her family.
But after a deadly confrontation with an old enemy, Mia begins to suspect the motives of the Red Church itself. When it is announced that Consul Scaeva and Cardinal Duomo will be making a rare public appearance at the conclusion of the grand games in Godsgrave, Mia defies the Church and sells herself into slavery for a chance to fulfill the promise she made on the day she lost everything. Upon the sands of the arena, Mia finds new allies, bitter rivals, and more questions about her strange affinity for the shadows.
As conspiracies unfold, secrets are revealed and the body count rises within the collegium walls, Mia will be forced to choose between her loyalties and her revenge.
Admin 31st August 2017

Notable Books of the Year
We list below the books to be published this year that can be considered an event, depending on your point of view of course: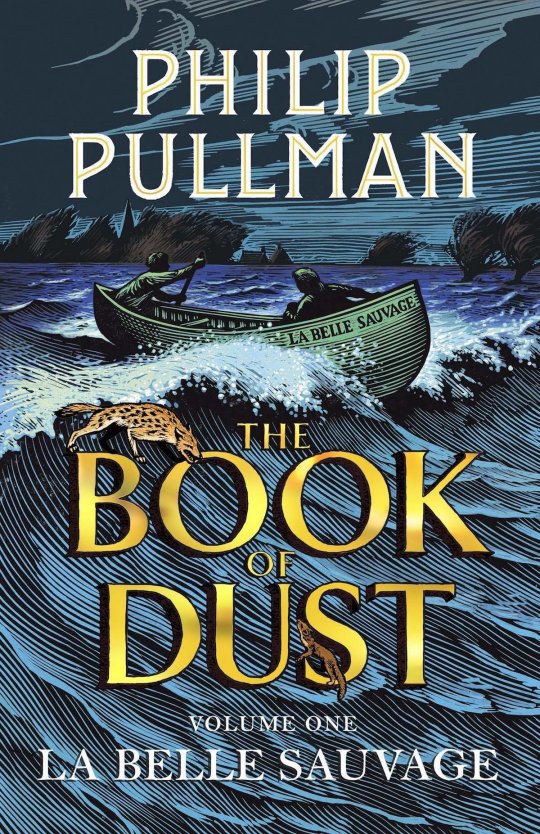 La Belle Sauvage:
The Book Of Dust Volume One
by Philip Pullman - UK Cover Revealed
Renowned storyteller Philip Pullman returns to the parallel world of Lyra Belacqua and His Dark Materials for a thrilling and epic adventure in which daemons, alethiometers, and the Magisterium all play a part. The Book of Dust will be a work in three parts, like His Dark Materials (Northern Lights, The Subtle Knife, The Amber Spyglass). The book is set ten years before Northern Lights and centres on the much-loved character Lyra and her daemon Pantalaimon.
Philip Pullman offers these tantalizing details:
"I've always wanted to tell the story of how Lyra came to be living at Jordan College, and in thinking about it, I discovered a long story that began when she was a baby and will end when she's grown up. This volume and the next will cover two parts of Lyra's life: starting at the beginning of her story and returning to her twenty years later. As for the third and final part, my lips are sealed."
Admin 11th July 2017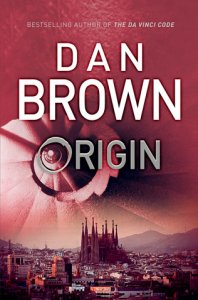 Origin
by Dan Brown - UK Cover Revealed
The new novel features Harvard symbologist Robert Langdon. Unfolding entirely in Spain - Madrid, Barcelona, Seville, and Bilbao, the home of the Guggenheim Museum - Origin thrusts Langdon into the intersection of two of humankind's most enduring questions: Where do we come from? Where are we going? In keeping with his trademark style, Brown interweaves codes, symbols, science, religion, history, art, and architecture with a decidedly fresh twist; the art is modern and the science taps into the coolest cutting-edge technology available today. Doubleday will release Origin in the U.S. and Canada on October 3, 2017; it will also be available as an ebook and an audiobook from Penguin Random House Audio. The novel will be published simultaneously in the U.K. by Transworld Publishers, a division of Penguin Random House. Additionally, a U.S. Spanish-language edition will be published by Vintage Espanol. There are more than 200 million copies of Dan Brown's books in print worldwide, and his novels have been translated into 56 languages.
Admin 8th July 2017
Archives
If you've come down this far you may be interested in our Archives, the place where all the old (and sometimes funny) news goes.

Column Ends
space