Latest Book Reviews...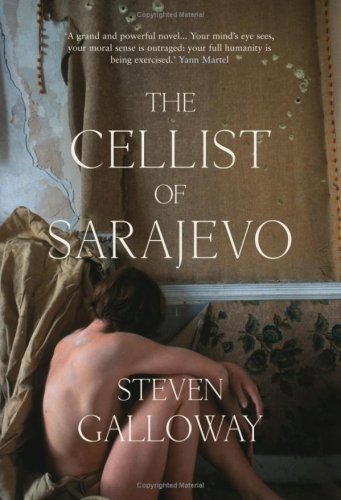 The Cellist of Sarajevo
by Steven Galloway

Average Rating
[8/10]
(1 Review)
Ben Macnair has sent in a review for
The Cellist of Sarajevo
by Steven Galloway. Snipers in the hills overlook the shattered streets of Sarajevo. Knowing that the next bullet could strike at any moment, the ordinary men and women below strive to go about their daily lives as best they can. Kenan faces the agonizing dilemma of crossing the city to get water for his family. Dragan, gripped by fear, does not know who among his friends he can trust. And Arrow, a young woman counter-sniper must push herself to the limits - of body and soul, fear and humanity. Told with immediacy, grace and harrowing emotional accuracy, The Cellist of Sarajevo shows how, when the everyday act of crossing the street can risk lives, the human spirit is revealed in all its fortitude - and frailty...
more»»
Ben Macnair 4th February 2017
[8/10]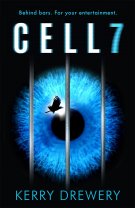 Cell 7
by Kerry Drewery

Average Rating
[8/10]
(1 Review)
Nigel has reviewed
Cell 7
by Kerry Drewery. A world where justice and the fate of those accused of murder is decided by the public, but has moved on from the Roman Gladiator 'thumbs up or thumbs down' public vote, to a public vote by telephone. If you are voted innocent you are set free; if you are voted guilty you are committed to death by electric chair. Those awaiting their sentence reside in ever decreasing cells, getting smaller each day, until Day 7 and Cell 7, where they hear their fate. Sixteen year old Martha has confessed to killing a famous celebrity. But has she done it? And if not, why has she claimed the murder? Perhaps she wants to show up the flawed and brutal system by sacrificing herself in the hope of a better world.... Or perhaps she is protecting somebody else... A heart-rending, thought-provoking tale of doomed romance...
more»»

Nigel
31st December 2016
[8/10]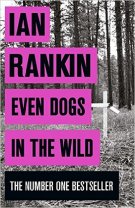 Even Dogs in the Wild
by Ian Rankin

Average Rating
[7/10]
(1 Review)
Ben Macnair has sent in a review for
Even Dogs in the Wild
by Ian Rankin. Retirement doesn't suit John Rebus. He wasn't made for hobbies, holidays or home improvements. Being a cop is in his blood. So when DI Siobhan Clarke asks for his help on a case, Rebus doesn't need long to consider his options. Clarke's been investigating the death of a senior lawyer whose body was found along with a threatening note. On the other side of Edinburgh, Big Ger Cafferty - Rebus's long-time nemesis - has received an identical note and a bullet through his window. Now it's up to Clarke and Rebus to connect the dots and stop a killer. Even Dogs in the Wild brings back Ian Rankin's greatest characters in a story exploring the darkest corners of our instincts and desires...
more»»
Ben Macnair 31st December 2016
[7/10]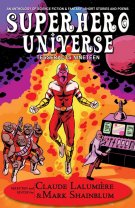 Tesseracts Ninehteen:
Superhero Universe
by Claude Lalumiere and Mark Shainblum, Editors


Average Rating
[9/10]
(1 Review)
Paul has sent in a review for
Tesseracts Nineteen: Superhero Universe
by Claude Lalumiere and Mark Shainblum, Editors. Superheroes! Supervillains! Superpowered antiheroes! Mad scientists! Adventurers into the unknown. Detectives of the dark night. Costumed crimefighters. Steampunk armoured avengers. Brave and bold supergroups. Crusading aliens in a strange land. Secret histories. Pulp action.
Tesseracts Nineteen: Superhero Universe
features all of these permutations of the superhero genre and many others besides! Featuring stories by: Patrick T. Goddard, D.K. Latta, Alex C. Renwick, Mary Pletsch & Dylan Blacquiere, Geoff Hart, Marcelle Dube, Kevin Cockle, John Bell, Evelyn Deshane, A.C. Wise, Jennifer Rahn, Bevan Thoma, Bernard E. Mireault, Sacha A. Howells, Kim Goldberg, Luke Murphy, Corey Redekop, Brent Nichols, Jason Sharp, Arun Jiwa, Chadwick Ginther, Leigh Wallace, David Perlmutter, P.E. Bolivar, Michael Matheson...
more»»

Paul Lappen
31st December 2016
[9/10]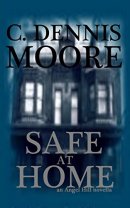 Safe at Home
by C. Dennis Moore

Average Rating
[9/10]
(1 Review)
Molly has sent in a review for
Safe at Home
by C. Dennis Moore. Early-twenties Jim and his high school girlfriend Monica have just moved into a third floor apartment in a secure building to start a life together. Everything's going well at first, even though Jim finds adjusting to living with another person difficult. Then one night one of the residents in the building is murdered. With the security lock on the front door, and considering Jim was the only one in the building who couldn't prove his whereabouts at the time, all fingers point to him. And when a few more bodies turn up in the building, all at times Jim can't establish an alibi, things start to get a little tense at home. Jim is haunted by memories of an old 80s hair metal band he didn't even like, meanwhile the tension between him and Monica gets stronger and stronger until Jim feels his mind is about to snap...
more»»
Molly Martin
31st December 2016
[9/10]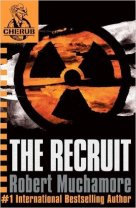 The Recruit
by Robert Muchamore

Average Rating
[9/10]
(5 Reviews)
Darragh has kindly sent in a review for
The Recruit
by Robert Muchamore. A terrorist doesn't let strangers in her flat because they might be undercover police or intelligence agents, but her children bring their mates home and they run all over the place. The terrorist doesn't know that a kid has bugged every room in her house, cloned the hard drive on her PC, and copied all the numbers in her phone book. The kid works for CHERUB. They slip under adult radar and get information that sends criminals and terrorists to jail. For official purposes, these children do not exist...
more&raquo&raquo
For those that are interested this review has moved
The Recruit
to number two in the
BookLore Top 10
.
Darragh Walsh 31st December 2016
[9/10]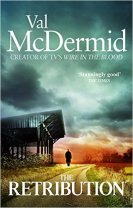 The Retribution
by Val McDermid

Average Rating
[7/10]
(1 Review)
Ben Macnair has sent in a review for
The Retribution
by Val McDermid, an unforgettable, gripping Tony Hill and Carol Jordan novel (Book 7). There is one serial killer who has shaped and defined police profiler Tony Hill's life. One serial killer whose evil surpasses all others. One serial killer who has the power to chill him to the bone: Jacko Vance. And now Jacko is back in Tony's life. Even more twisted and cunning than ever before, he is focused on wreaking revenge on Tony - and DCI Carol Jordan - for the years he has spent in prison. Tony doesn't know when Jacko will strike, or where. All he knows is that Jacko will cause him to feel fear like he has never known before - and devastate his life in ways he cannot imagine...
more»»
Ben Macnair 30th November 2016
[7/10]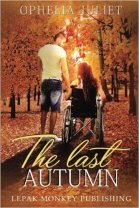 The Last Autumn
by Ophelia Juliet


Average Rating
[8/10]
(1 Review)
Paul has sent in a review for
The Last Autumn
by Ophelia Juliet.One piece of music. One boy, one girl. Music brings them together, or maybe not? For years, the piano prodigy, Richard Roberton, avoided the piano. He never dared to play in front of people nor dared to join any completion. His life wasn't perfect but he had Elizabeth – his best friend. He realized that he was in love with her. But it was too cliché and he didn't want to sacrifice their eleven-year-long friendship for something he was unsure of. High school was supposed to be most enjoyable times. But for Richard, it is the complete opposite. His best friend started dating another guy, which broke his heart. He envied people who could play the instrument they love. Unfortunately, life doesn't go as planned for Elizabeth. This changed the life of both Richard and Elizabeth... Would they be together at the end? Would Elizabeth able to get out of her life situation? This is a romantic, enthralling and very uplifting story about memory, pain, living, music, loving and dying – simultaneously tragic and promising. Standalone Young Adult Tearjerker Romance...
more»»

Paul Lappen
30th November 2016
[8/10]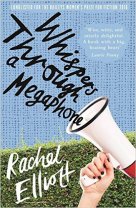 Whispers through a Megaphone
by Rachel Elliott

Average Rating
[7/10]
(1 Review)
Ben Macnair has sent in a review for
Whispers through a Megaphone
by Rachel Elliott. Miriam hasn't left her house in three years, and cannot raise her voice above a whisper. She still lives in the shadow of her dead mother... But today she has had enough, and is finally ready to rejoin the outside world. Meanwhile, Ralph has made the mistake of opening a closet door, only to discover that his wife Sadie doesn't love him... And so he decides to leave his home. Miriam and Ralph's chance meeting in a wood during stormy weather marks the beginning of an amusing, restorative friendship, while Sadie takes a break from Twitter to embark on an intriguing adventure of her own. As their collective story unfolds, each of them seeks to better understand the objects of their affection, and their own hearts, timidly refusing to stand still and accept the chaos life throws at them. Rachel Elliott's loveable characters confront the hardest things in life with delicious humour and steady courage. Because sometimes, our over-connected world can seem too much for just one person...
more»»
Ben Macnair 31st October 2016
[7/10]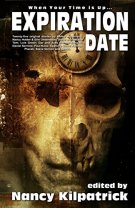 Expiration Date
by Nancy Kilpatrick (Editor)


Average Rating
[9/10]
(1 Review)
Paul has sent in a review for
Expiration Date
by Nancy Kilpatrick (Editor). Modern lives seem littered with expiration dates. Packaging tells us when our food will go bad; when we can expect appliances to cease functioning; when contracts for the internet finish! But as annoying as these small expiration dates are, they fade to nothing compared to the larger events: when a species goes extinct; when a body of water evaporates, or dies because the PH balance alters; when giant icebergs break apart and glaciers melt forever, threatening the ecosystem of this planet. From the micro to the macro in terms of expirations, we are faced with the one termination with which we are all too familiar - the up-close-and-personal end of life for each of us and for the ones we love. It's the personal that terrifies us most because it feels the most real. Nancy Kilpatrick has gathered together twenty-five original stories to look at the what-if's of our expiring future. These stories span a range of emotions. Some will make you laugh, other will make you cry. They are grim and hopeful, sad and joyous, horrifying and comforting. You can expect to be touched in some way...
more»»

Paul Lappen
31st October 2016
[9/10]
Archives
If you've come down this far you may be interested in our Archives, the place where all the old reviews go.

Column Ends