Latest Book Reviews...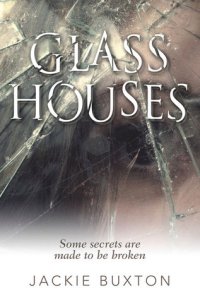 Glass Houses
by Jackie Buxton

Average Rating
[9/10]
(1 Review)
Chrissi has reviewed
Glass Houses
by Jackie Buxton. 'When she sent that text, all our lives changed for ever...' Fifty-one-year-old Tori Williams' life implodes when she sends a text while driving on the M62 motorway and allegedly causes the horrific crash in which three people die. Public and press are baying for her blood, but Tori is no wallflower and refuses to buckle under their pressure or be a pariah in society. Instead, she sets about saving the nation. But can she save Etta, the woman who saved her life? Or will Etta's secret be her downfall? This incredibly topical and contemporary morality tale appeals across generations and will find favour with fans of authors such as Liane Moriarty, Marian Keyes and Kathryn Croft...
more»»
Chrissi
31st March 2018
[9/10]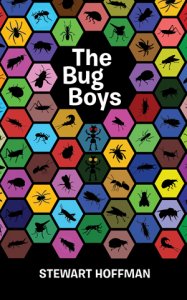 The Bug Boys
by Stewart Hoffman

Average Rating
[8/10]
(1 Review)
Nigel has reviewed
The Bug Boys
by Stewart Hoffman. Who would have thought that eating a peanut butter sandwich and an apple would change your life? Let alone get you mixed up with an old alien research project, and transform you into the superheroes your village never needed. For two young South Yorkshire lads, Alex Adams and Ian Harris, it was a geeky comic book dream come true, but it wasn't everything it was cracked up to be in the real world. They discover there are many layers between good and evil, and with great power, comes an embarrassing amount of gas...
more»»

Nigel
31st March 2018
[8/10]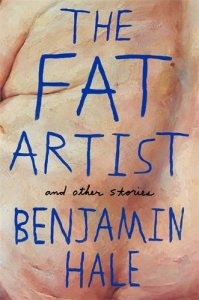 The Fat Artist and Other Stories
by Benjamin Hale

Average Rating
[7/10]
(1 Review)
Ben Macnair has sent in a review for
The Fat Artist and Other Stories
by Benjamin Hale. Weaving a pleasure in the absurd with an exploration of the extraordinary variety of the human condition and the sway our most private selves and hidden pasts hold over us, the stories in
The Fat Artist
reside in the unnerving intersections between life and death, art and ridicule, consumption and creation. Benjamin Hale's fiction abounds with a love of language and a wild joy for storytelling. In prose alternately stark, lush, and hallucinatory, occasionally nightmarish and often absurd, the seven stories in this collection are suffused with fear and desire, introducing us to a company of indelible characters reeling with love, jealousy, megalomania, and despair...
more»»
Ben Macnair 31st March 2018
[7/10]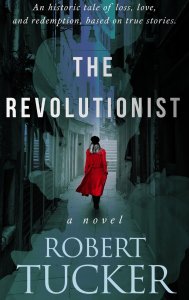 The Revolutionist
by Robert Tucker


Average Rating
[9/10]
(1 Review)
Paul has sent in a review for
The Revolutionist
by Robert Tucker. Two different families escape from the political tyranny of their respective homelands, the Josephsons from Sweden and Matias and Kurt Bauman, brothers from Germany and Austria Hungary. Their journey brings them to America in the throes of the industrial revolution during the 1890s and early 1900s. In search of a secret list of insurgent social democrats, the bounty hunter assassin, Luther Baggot, tracks his victims to the American heartland. Following the murder of their mother and father, Newt, Julie, and their friends, Aaron and Beth Peet, hide from the killer in a Northern Minnesota logging camp. Believing the children have taken possession of the list, Luther tracks them down. Fleeing to a central Minnesota town, the four young people come across a remote business location of Bauman Enterprises and meet Matias Bauman, who had been a friend and former political collaborator with Newt's and Julie's parents. He takes them all to Chicago where a different world opens up to them as they are thrust into the turmoil and violence of an urban society and economy careening into the new century...
more»»

Paul Lappen
31st March 2018
[9/10]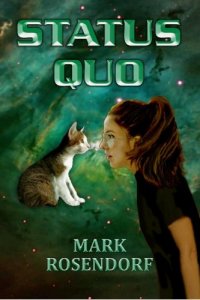 Status Quo
by Mark Rosendorf

Average Rating
[9/10]
(1 Review)
Molly has sent in a review for
Status Quo
by Mark Rosendorf. College student Alexander Copeland worked as an assistant for astronomer Gordon Maxwell. Alex was offered the opportunity of a lifetime – to join a small civilian crew and travel to outer space to investigate a mysterious wormhole presumed to have been created by an alien species. But the top-secret government division sponsoring Dr. Maxwell's research abruptly canceled the expedition and closed down the entire project. Seven years later, twenty-five-year-old Alex, working as a New York inner-city junior high school science teacher, is contacted by the same arrogant government project director who tells him the original space expedition has been revived. Alex is offered a seat on an advanced space shuttle christened Status Quo, set to go through the wormhole. But Alex is immediately suspicious. After seven years, why is the project suddenly on again...
more»»
Molly Martin
31st March 2018
[9/10]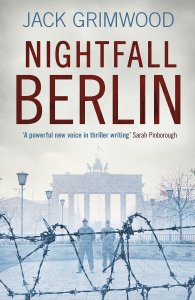 Nightfall Berlin
by Jack Grimwood

Average Rating
[8/10]
(1 Review)
Chrissi has reviewed
Nightfall Berlin
by Jack Grimwood. In 1986, news that East-West nuclear-arms negotiations are taking place lead many to believe the Cold War may finally be thawing. For British intelligence officer Major Tom Fox, however, it is business as usual. Ordered to arrange the smooth repatriation of a defector, Fox is smuggled into East Berlin. But it soon becomes clear that there is more to this than an old man wishing to return home to die - a fact cruelly confirmed when Fox's mission is fatally compromised. Trapped in East Berlin, hunted by an army of Stasi agents and wanted for murder by those on both sides of the Wall, Fox must somehow elude capture and get out alive. But to do so he must discover who sabotaged his mission and why...
Nightfall Berlin
is a tense, atmospheric and breathtaking thriller that drops you deep into the icy heard of the Cold War...
more»»
Chrissi
28th February 2018
[8/10]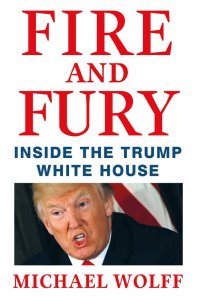 Fire and Fury
by Michael Wolff

Average Rating
[6/10]
(1 Review)
Ben Macnair has sent in a review for
Fire and Fury
by Michael Wolff. With extraordinary access to the Trump White House, Michael Wolff tells the inside story of the most controversial presidency of our time. The first nine months of Donald Trump's term were stormy, outrageous - and absolutely mesmerising. Now, thanks to his deep access to the West Wing, bestselling author Michael Wolff tells the riveting story of how Trump launched a tenure as volatile and fiery as the man himself. In this explosive book, Wolff provides a wealth of new details about the chaos in the Oval Office. Never before has a presidency so divided the American people. Brilliantly reported and astoundingly fresh, Michael Wolff's
Fire and Fury
shows us how and why Donald Trump has become the king of discord and disunion...
more»»
Ben Macnair 28th February 2018
[6/10]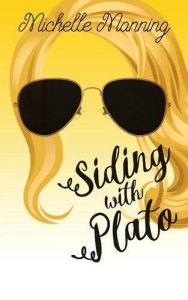 Siding with Plato
by Michelle Manning


Average Rating
[9/10]
(1 Review)
Paul has sent in a review for
Siding with Plato
by Michelle Manning. Brooke Aarons can't get to college fast enough. Leaving behind her small town life, she intends to transform herself into a brilliant psychologist at the University of Texas, with no distractions to slow her down. Fascinated by the study of human behaviour, Brooke decides to see what all the fuss is about when she agrees to go on a double date with the school's star football player - and worse, enjoying it - Brooke has to wonder if she's the one who needs her head examined. James Cartwright's easy life, endless bucks, and long line of willing girls should make him a non-starter for Brooke. She's too smart to let all those attributes trick her into thinking he's worth her time. But as his charms begin to beat her logic, she soon learns the psychology behind a bad crush is a whole lot messier of a subject. Maybe Plato was right. Maybe love is a serious mental disease. If so, her psych. classes better offer a solution to falling in love fast before James's attention proves to be a terminal condition...
more»»

Paul Lappen
28th February 2018
[9/10]
Archives
If you've come down this far you may be interested in our Archives, the place where all the old reviews go.

Column Ends