---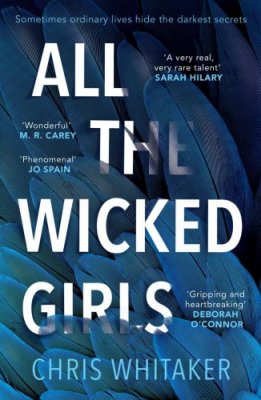 All The Wicked Girls
by Chris Whitaker

(1 Review)
Everyone loves Summer Ryan. A model student and musical prodigy, she's a ray of light in the struggling small town of Grace, Alabama - especially compared to her troubled sister, Raine. Then Summer vanishes. Raine throws herself into the investigation, aided by a most unlikely ally, but the closer she gets to the truth, the more dangerous her search becomes. And perhaps there was always more to Summer than met the eye. For fans of Lisa Jewell, Holly Seddon and
Local Girl Missing
,
All the Wicked Girls
is a gripping thriller with a huge heart from an exceptional talent...
more»»
Review by Ben Macnair 1st January 2020
---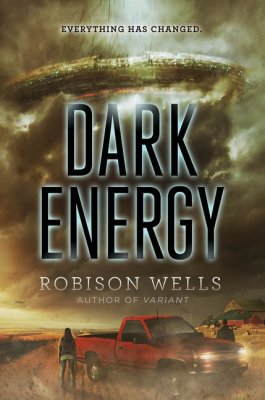 Dark Energy
by Robison Wells

(1 Review)
Five days ago, a massive UFO crashed in the Midwest. Since then, nothing - or no one - has come out. If it were up to Alice, she'd be watching the fallout on the news. But her dad is director of special projects at NASA, so she's been forced to enroll in a boarding school not far from the crash site. Alice is right in the middle of the action, but even she isn't sure what to expect when the aliens finally emerge. Only one thing is clear: everything has changed. e are not alone. They are here. And there's no going back. Perfect for fans of
The Fifth Wave
and the
I Am Number Four
series,
Dark Energy
is a thrilling stand-alone science fiction adventure from Robison Wells, critically acclaimed author of
Variant
and
Blackout
...
more»»
Review by
Paul Lappen
1st January 2020
---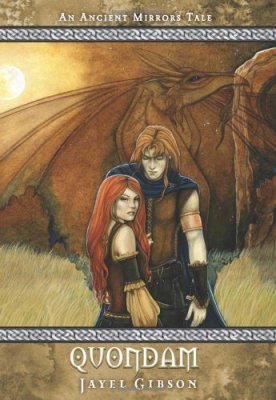 Quondam
by Jayel Gibson

(1 Review)
According to legend, only the dragonspawn born of both Man and dragon can unseat the usurper queen and restore order and magick to Quondam. When Cwen of Adracmora falls through a mysterious portal into Quondam, she discovers her fate and the world's are intertwined in ways that will drag her, heartbroken and vengeful, into the heart of a devastating war. With the help of an elder wizard, and the sorceresses B'rma and N'dia, the dragonspawn and Cwen of Aaradan embark on an epic journey to undo the folly of a god...
more»»
Review by
Molly Martin
1st January 2020
---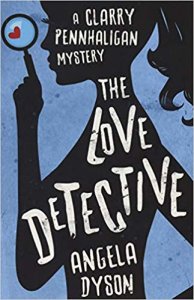 The Love Detective
by Angela Dyson

Average Rating
[9/10]
(1 Review)
Chrissi has reviewed
The Love Detective
by Angela Dyson. Clarry is 26, attractive, funny - and on the road to nowhere. Living a makeshift existence as a waitress, she knows life should be led with some sort of plan, but unfortunately planning is something she needs to get around to. Enter her best friend Laura with a seemingly simple request: check out Simon, estate agent and new boyfriend, to make sure he really is interested in Laura and not the solicitor help she can provide. Clarry is no detective, unless you count tracking down where her next tip is coming from. Still, what harm could a little amateur sleuthing do? With the aid of Flan, a glamorous septuagenarian, Flan's lover, and a cast of colourful characters from the restaurant she works at, Clarry plunges into the investigation with a few pitfalls, pratfalls and a dodgy moment where she's mistaken as a pole dancer (and not in a good way). It isn't until 1) she discovers that Simon's a two-timing creep, and 2) in a sinister turn, she uncovers an evil criminal enterprise, that she realises amateur sleuthing is not for the faint of heart...
more»»
Chrissi
30th April 2019
[9/10]
---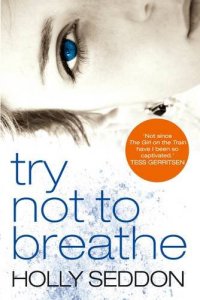 Try Not to Breathe
by Holly Seddon

Average Rating
[7/10]
(1 Review)
Ben Macnair has sent in a review for
Try Not to Breathe
by Holly Seddon. Alex is sinking. Slowly but surely, she's cut herself off from everything but her one true love - drink. Until she's forced to write a piece about a coma ward, where she meets Amy. Amy is lost. When she was fifteen, she was attacked and left for dead in a park. Her attacker was never found. Since then, she has drifted in a lonely, timeless place. She's as good as dead, but not even her doctors are sure how much she understands. Alex and Amy grew up in the same suburbs, played the same music, flirted with the same boys. And as Alex begins to investigate the attack, she opens the door to the same danger that has left Amy in a coma.
You won't be able to put it down. Just remember to breathe...
more»»
Ben Macnair 30th April 2019
[7/10]
---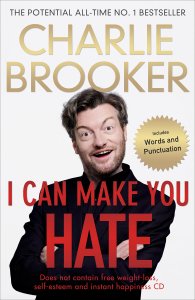 I Can Make You Hate
by Charlie Brooker

Average Rating
[6/10]
(1 Review)
Ben Macnair has sent in a review for
I Can Make You Hate
by Charlie Brooker. Would you like to eat whatever you want and still lose weight? Who wouldn't? Keep dreaming, imbecile. In the meantime, if you'd like to read something that alternates between laugh-out-loud-funny and apocalyptically angry, keep holding this book. Steal it if necessary. In his latest collection of rants, raves, hastily spluttered articles and scarcely literate scrawl, Charlie Brooker proves that there is almost nothing in this universe, big or small, that can't reduce a human being to a state of pure blind hatred. It won't help you lose weight, feel smarter, sleep more soundly, or feel happier about yourself. It WILL provide you with literally hours of distraction and merriment. It can also be used to stun an intruder, if you hit him with it correctly (hint: strike hard, using the spine, on the bridge of the nose)...
more»»
Ben Macnair 30th April 2019
[6/10]
---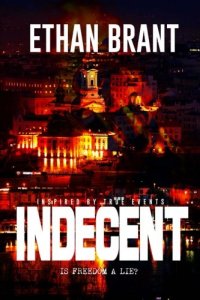 Indecent
by Ethan Brant


Average Rating
[8/10]
(1 Review)
Paul has sent in a review for
Indecent
by Ethan Brant. Being a criminal isn't as simple as it seems! There was a time when six countries were united by one man named Tito. He defended the country from the tyranny of Hitler, thus establishing himself as a leader. His system of government was Socialism controlled by his Secret Police - the UDBA. Most of the population was thrilled to live such a life and they considered the agents their protectors, but one brilliant kid disagreed. Zlatan, at the age of sixteen, decides to live outside the system, but that leads him to prison, to serve a sentence of five years. Inside he meets his teacher, Uncle, a former spy for Tito's Gestapo, who arranges an early release for him, but it comes with a high price. In front of the prison gates, two agents catch him and give him an ultimatum - do or die. Zlatan agrees to their criminal requests but not for 'King and Country' but for the freedom he craves. His actions lead him to discover something dark in the pit of his mind. He learns there are greater things to fear than the police and other criminals. He must answer the question, is he actually free...
more»»

Paul Lappen
30th April 2019
[8/10]
---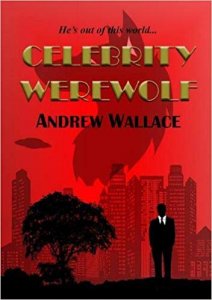 Celebrity Werewolf
by Andrew Wallace

Average Rating
[8/10]
(1 Review)
Nigel has reviewed
Celebrity Werewolf
by Andrew Wallace. Suave, sophisticated, erudite and charming, Gig Danvers seems too good to be true. He appears from nowhere and sets about revolutionising science and promoting humanitarian causes, using his growing influence for the benefit of all humankind. But where did he come from, and are his critics right to be cautious? Is there a darker side to this enigmatic benefactor – one that's more in keeping with his persona as Celebrity Werewolf? Andrew Wallace masterfully blends horror with high concept science fiction, in a short novel of first contact that is both moving and funny, yet plumbs the darkness of the human soul. The result is a story of surprises, wonder, and of hope...
more»»

Nigel
28th February 2019
[8/10]
---
Column Ends
---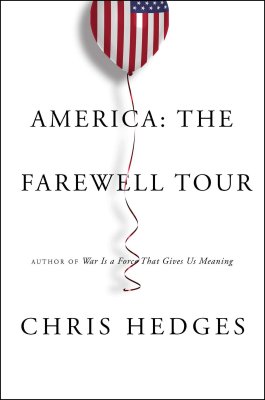 America: The Farewell Tour
by Chris Hedges

(1 Review)
America, says Pulitzer Prize-winning reporter Chris Hedges, is convulsed by an array of pathologies that have arisen out of profound hopelessness, a bitter despair, and a civil society that has ceased to function. The opioid crisis; the retreat into gambling to cope with economic distress; the pornification of culture; the rise of magical thinking; the celebration of sadism, hate, and plagues of suicides are the physical manifestations of a society that is being ravaged by corporate pillage and a failed democracy. As our society unravels, we also face global upheaval caused by catastrophic climate change. All these ills presage a frightening reconfiguration of the nation and the planet...
more»»
Review by
Paul Lappen
1st January 2020
---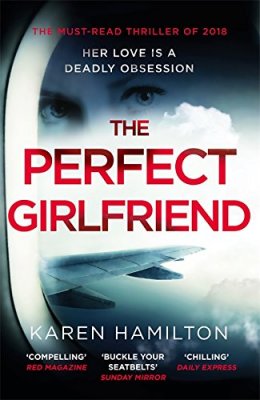 The Perfect Girlfriend
by Karen Hamilton

(1 Review)
Meet Juliette. She's intelligent, driven, committed - and in love. Juliette loves Nate. She will follow him anywhere. She's even become a flight attendant for his airline, so she can keep a closer eye on him. They are meant to be. The fact that Nate broke up with her six months ago means nothing. Because Juliette has a plan to win him back. She is the perfect girlfriend. And she'll make sure no one stops her from getting exactly what she wants. True love hurts, but Juliette knows it's worth all the pain. Karen Hamilton's
The Perfect Girlfriend
is a frightening depiction of unbridled obsession, where love and pure hatred grapple on a knife edge... ...
more»»
Review by Ben Macnair 1st January 2020
---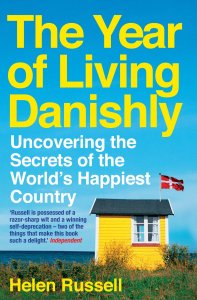 The Year of Living Danishly
by Helen Russell

Average Rating
[6/10]
(1 Review)
Ben Macnair has sent in a review for
The Year of Living Danishly
by Helen Russell. When she was suddenly given the opportunity of a new life in rural Jutland, journalist and archetypal Londoner Helen Russell discovered a startling statistic: the happiest place on earth isn't Disneyland, but Denmark, a land often thought of by foreigners as consisting entirely of long dark winters, cured herring, Lego and pastries. What is the secret to their success? Are happy Danes born, or made? Helen decides there is only one way to find out: she will give herself a year, trying to uncover the formula for Danish happiness. From childcare, education, food and interior design (not to mention 'hygge') to SAD, taxes, sexism and an unfortunate predilection for burning witches,
The Year of Living Danishly
is a funny, poignant record of a journey that shows us where the Danes get it right, where they get it wrong, and how we might just benefit from living a little more Danishly ourselves...
more»»
Ben Macnair 31st May 2019
[6/10]
---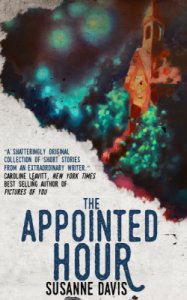 The Appointed Hour
by Susanne Davis


Average Rating
[9/10]
(1 Review)
Paul has sent in a review for
The Appointed Hour
by Susanne Davis. In these luminous interconnected stories, Susanne Davis crafts characters whose roots run deep into the land. A woman experiencing post-traumatic stress disorder finds her voice in communion with other women. A Mayflower descendant wrestles with the legacy of a controversial monument that honours his ancestor. A tattoo artist fights for the passionate dream of his art. A couple confronts the foundation of their marriage when faced with a terminal diagnosis. The Appointed Hour shines a compassionate light on a changing rural America, spanning generations and locations by exploring the emotions that accompany life's trials. The heart-wrenching challenges draw Davis's characters together in feelings of love, loss, hope, and community, united throughout history by the place they call home...
more»»

Paul Lappen
30th April 2019
[9/10]
---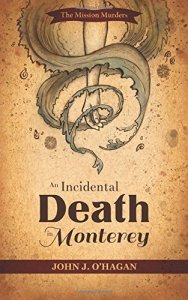 An Incidental Death in Monterey
by John J. O'Hagan

Average Rating
[9/10]
(1 Review)
Molly has sent in a review for
An Incidental Death in Monterey
by John J. O'Hagan. Father Juan Ibarra is a Franciscan friar in California. He also happens to be a physician. He has been sent to the territory to bring some relief to the native Californians, who are suffering terribly under the imposed rule of the Spanish Empire, particularly from introduced disease. Father Juan is asked to perform a routine autopsy on a young Indian woman. To his dismay he discovers that she was murdered. As he and Major Eduardo Carrillo, the commander of the Monterey Presidio, investigate the death it develops that the young woman was an unwilling concubine to the governor of California. Further, she had recently been threatened by the governor's wife. It turns out sexual infidelity is not the governor's only failing. He has been dealing under the table with the captain of an American ship in the harbor, and the dead woman served as a courier in financial dealings between the governor and the Americans, all to the detriment of the King...
more»»
Molly Martin
30th April 2019
[9/10]
---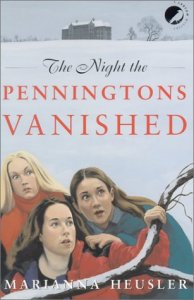 The Night the Penningtons Vanished
by Marianna Heusler

Average Rating
[9/10]
(1 Review)
Molly has sent in a review for
The Night the Penningtons Vanished
by Marianna Heusler. Alone in her aunt's gift shop How Do I Love Thee? late one evening, Isabella Ripa opens the door to a glamorous woman carrying a birdcage. Isabella is enchanted by the woman's love birds and agrees to take them - at least for the night - until she can persuade her Aunt Talullah to adopt the pair, called the Penningtons. But in the morning the birds are gone. In their place is a book of love poems. As Isabella and her friends set out to recover the birds, they become embroiled in a mystery of a missing actress, a robbery and an intruder in Aunt Talullah's house.
The Night the Penningtons Vanished
introduces a delightful trio of friends who work together to solve one strange problem after another. Buffetted by the demands of her teen years and conflict with her older sister, Isabella is determined to get to the bottom of the Penningtons mystery.
2003 Edgar Nominee, Best Young Adult Novel...
more»»
Molly Martin
30th April 2019
[9/10]
---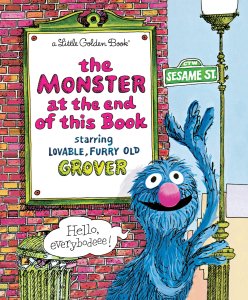 The Monster at the End of this Book
by Jon Stone

Average Rating
[9/10]
(1 Review)
Molly has sent in a review for
The Monster at the End of this Book
by Jon Stone. The original Little Golden Book has sent generations of readers into gales of laughter and has become a true modern classic. This addition to the
Sesame Street
collection provides pre-schoolers with a fun-filled tale as Grover uses suspense to build up to the mystery monster at the end of the book. By all accounts, this book is a favourite among toddlers and adults alike. Generations will recall their first time reading along as lovable, furry old Grover begs the reader not to turn the page... for a monster is at the end of the book! But, of course, the monster is none other than Grover himself. A classic, not to be missed...
more»»
Molly Martin
31st March 2019
[9/10]
---
Archives
If you've come down this far you may be interested in our Archives, the place where all the old reviews go.

Column Ends