Latest Book Reviews...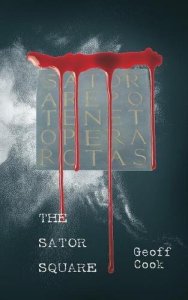 The Sator Square
by Geoff Cook

Average Rating
[8/10]
(1 Review)
Chrissi has reviewed
The Sator Square
by Geoff Cook. A terrorist is on the loose in the UK - his target - a member of the Royal Family. In France, a killer stalks the ranks of the paparazzi as he prepares to commit a series of ritual murders. When compromising pictures of the Prince are published in a French tabloid, Chas Broadhurst, the Palace's head of security is drawn into the dangerous world of blackmail, fundamentalist fervour, brutal revenge and a sinister international conspiracy to realise a heinous act with catastrophic consequences. Across the Channel, René Marchal, a widowed detective on the verge of retirement, is trying to investigate a series of suspicious deaths, but being thwarted at every turn. Tying the two men together on a dangerous collision course with the Establishments in both the UK and France is the enigmatic Sator Square - an ancient code with a deadly resonance...
more»»
Chrissi
30th September 2017
[8/10]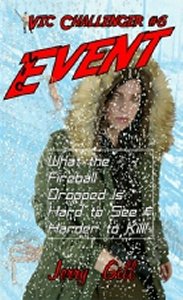 Event
by Jerry Gill


Average Rating
[9/10]
(1 Review)
Paul has sent in a review for
Vic Challenger 6: Event
by Jerry Gill.
Event
is the 6th novel in the action adventure series
The Incredible Adventures of Vic Challenger.
Vic gets a clue to her lost love - finally. O, who runs a special military unit does her a favour and she reciprocates. It will just be a quick trip to observe and study the site of a powerful event. However, she is ambushed before she leaves D.C., and there is no let-up! Bad guys, extreme weather, and killing machines that are not from around here (and are difficult to see and kill) - they all try to kill Vic! Not to mention the urge she has to settle down in Siberia! No people for miles, plenty of fresh meat and the mammoths - she feels almost like she is back 100,000 years ago and she likes it. Vic's easy trip turns out to be her deadliest yet! Fast paced and unpredictable, action adventure in the tradition of the adventure pulps of the early 20th Century. If you like Doc Savage, The Avenger (Dick Benson), Nancy Drew, or Tarzan or any other novels by Edgar Rice Burroughs you will love Vic Challenger...
more»»

Paul Lappen
30th September 2017
[9/10]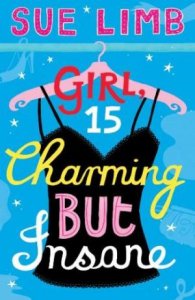 Charming but Insane
by Sue Limb

Average Rating
[9/10]
(1 Review)
Molly has sent in a review for
Charming but Insane
by Sue Limb. Girl, 15, charming but insane, huge bum, massive ears, seeks... well, seeks Ben Jones, but failing that, large Muslim-type burka garment to cover her deformities. Life can be trying when your best friend is a goddess, you are a woeful underachiever, and Ben Jones won't even look in your direction. Painfully spot on, Girl, 15 reveals with Technicolor precision the agony and the ecstasy (and the embarrassment) of being a teenager. With razor-sharp observation and deadpan humour we are offered a privileged peek at the life of Jess, 15, charming, but most definitely insane. This novel has a unique voice and humour that will make you want to read it again and again - if you can bring yourself to put it down in the first place...
more»»
Molly Martin
30th September 2017
[9/10]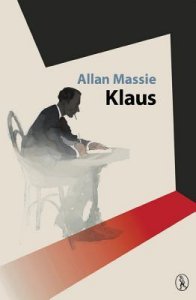 Klaus
by Allan Massie

Average Rating
[8/10]
(1 Review)
Emma Irwin of
Arkbound
has sent in a review for
Klaus
by Allan Massie.
Klaus
is a novella that recounts the last days of Klaus Mann's life, while referring back to the trials of the Mann family (Klaus being Thomas Mann's son) and Klaus's own autobiographical novel, Mephisto, one of his better known works partly because it was banned in West Germany for decades. This unlocks his relationship with both his father and his former lover, Gustaf, who was a communist before collaborating with the Nazi regime and becoming one of its most celebrated actors. On his return to Germany after the war, Klaus was outraged to see that Gustaf had now switched seamlessly to the post-war regime, and was once more the darling of the theatre world. Klaus, who had been isolated as both a homosexual and an anti-fascist, felt that Germans or rather those Germans in prominent positions were refusing to acknowledge their culpability. His isolation was now complete...
more»»
Emma Irwin 30th September 2017
[8/10]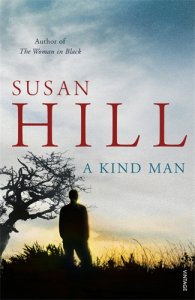 A Kind Man
by Susan Hill

Average Rating
[6/10]
(1 Review)
Ben Macnair has sent in a review for
A Kind Man
by Susan Hill. Tommy Carr was a kind man; Eve had been able to tell that after half an hour of knowing him. There had never been a day when he had not shown her some small kindness. The birth of a daughter, Jeannie Eliza, crowns the young couple's happiness - just as her shockingly early death casts them low. But they do not need to talk about Jeannie because she remains with them, and their love does not change. In some ways it is no wonder that one of them falls ill, for grief takes its toll, and one Christmas even Eve's sister Miriam is remarking that Tommy looks unwell, a shadow of his former self, with the look of death upon him. But what happens next is entirely unexpected, not least for the kind man...
more»»
Ben Macnair 30th September 2017
[6/10]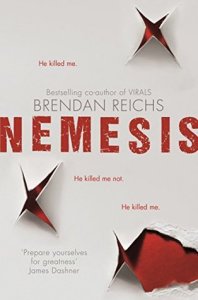 Nemesis
by Brendan Reichs

Average Rating
[8/10]
(1 Review)
Chrissi has reviewed
Nemesis
by Brendan Reichs. It's been happening since Min was eight. Every two years, on her birthday, a strange man finds her and murders her in cold blood. But hours later, she wakes up in a clearing just outside her tiny Idaho hometown - alone, unhurt, and with all evidence of the horrifying crime erased. Across the valley, Noah just wants to be like everyone else. But he's not. Nightmares of murder and death plague him, though he does his best to hide the signs. But when the world around him begins to spiral toward panic and destruction, Noah discovers that people have been lying to him his whole life. Everything changes in an eye blink. For the planet has a bigger problem. The Anvil, an enormous asteroid threatening all life on Earth, leaves little room for two troubled teens. Yet on her sixteenth birthday, as she cowers in her bedroom, hoping not to die for the fifth time, Min has had enough. She vows to discover what is happening in Fire Lake and uncovers a lifetime of lies: a vast conspiracy involving the sixty-four students of her sophomore class, one that may be even more sinister than the murders...
more»»
Chrissi
31st August 2017
[8/10]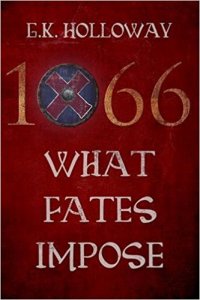 1066 What Fates Impose
by G. K. Holloway

Average Rating
[8/10]
(1 Review)
Nigel has reviewed
1066 What Fates Impose
by G. K. Holloway. England is in crisis. King Edward has no heir and promises never to produce one. There are no obvious successors available to replace him, but quite a few claimants are eager to take the crown. While power struggles break out between the various factions at court, enemies abroad plot to make England their own. There are raids across the borders with Wales and Scotland. Harold Godwinson, Earl of Wessex, is seen by many as the one man who can bring stability to the kingdom. He has powerful friends and two women who love him, but he has enemies who will stop at nothing to gain power. As 1066 begins, England heads for an uncertain future. It seems even the heavens are against Harold. Intelligent and courageous, can Harold forge his own destiny - or does he have to bow to what fates impose…
more»»

Nigel
31st August 2017
[8/10]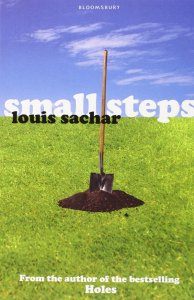 Small Steps
by Louis Sachar

Average Rating
[9/10]
(1 Review)
Molly has sent in a review for
Small Steps
by Louis Sachar. Armpit and X-Ray are living in Austin, Texas. It is three years since they left the confines of Camp Green Lake Detention Centre and Armpit is taking small steps to turn his life around. He is working for a landscape gardener because he is good at digging holes, he is going to school and he is enjoying his first proper romance, but is he going to be able to stay out of trouble when there is so much building up against him? In this exciting novel, Armpit is joined by many vibrant new characters, and is learning what it takes to stay on course, and that doing the right thing is never the wrong choice. When he gets mixed up with his old friend X-Ray in a ticket scam, things look set to unravel. But this is only the beginning of Armpit's troubles in this brilliant, fast-paced adventure story by the author of the bestselling
Holes
...
more»»
Molly Martin
31st August 2017
[9/10]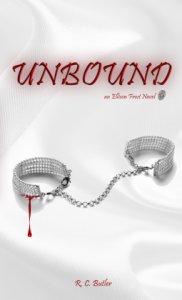 Unbound
by R.C. Butler


Average Rating
[9/10]
(1 Review)

Paul has sent in a review for
Unbound
by R.C. Butler. When a high profile socialite is found dead, posed in an extremely provocative position, Lieutenant Ellison Frost must set aside her personal connection in pursuit of the truth. As the case pushes into the reaches of the victim's sexually deviant lifestyle, Frost must battle exposing her own private life and the duality it has become. Can she solve the case without exposing her twisted desires and risking her career? Does she continue to hide the shackles that restrain her or simply throw them to the light and forever be Unbound?
This book contains graphic sexual content and is not intended for anyone present at the author's birth...
more»»

Paul Lappen
31st August 2017
[9/10]
Archives
If you've come down this far you may be interested in our Archives, the place where all the old reviews go.

Column Ends