Latest Book Reviews...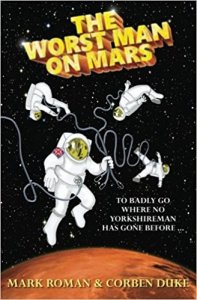 The Worst Man on Mars
by Mark Roman & Corben Duke

Average Rating
[8/10]
(1 Review)
Nigel has reviewed
The Worst Man on Mars
by Mark Roman & Corben Duke. Hero. Legend. Role model. He's none of those. Flint Dugdale, blunt Yorkshireman and reality TV show winner, has used his large frame and 'persuasive personality' to take charge of Britain's first mission to Mars. Little does he know that the base – built by an advance party of incompetent robots – is not quite finished and has no food, water or doors. Worse, the ship's scanners are picking up strange signals from the surface. There is life down there. But will it be pleased to see him? A laugh-out-loud science fiction comedy that's a cross between
Red Dwarf
and
The Martian
.
"It's true, if the Brits launched a mission to Mars absolutely anything could happen." – Dave from the corner shop...
more»»

Nigel
31st October 2017
[8/10]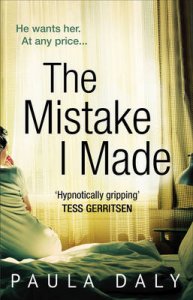 The Mistake I Made
by Paula Daly

Average Rating
[6/10]
(1 Review)
Ben Macnair has sent in a review for
The Mistake I Made
by Paula Daly. We all think we know who we are. What we're capable of. Roz is a single mother, a physiotherapist, a sister, a friend. She's also desperate. Her business has gone under, she's crippled by debt and she's just had to explain to her son why someone's taken all their furniture away. But now a stranger has made her an offer. For one night with her, he'll pay enough to bring her back from the edge. Roz has a choice to make. Paula Daly is the critically acclaimed author of four novels. Her work has been sold in fifteen countries, shortlisted for the CWA Gold Dagger Crime Novel of the Year, and her books are currently being developed for television. She was born in Lancashire and lives in the Lake District with her husband, three children and whippet Skippy...
more»»
Ben Macnair 31st October 2017
[6/10]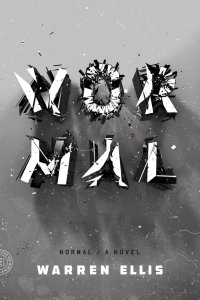 Normal
by Warren Ellis


Average Rating
[9/10]
(1 Review)
Paul has sent in a review for
Normal
by Warren Ellis. Some people call it "abyss gaze." Gaze into the abyss all day and the abyss will gaze into you. There are two types of people who think professionally about the future: foresight strategists are civil futurists who think about geo-engineering and smart cities and ways to evade Our Coming Doom; strategic forecasters are spook futurists, who think about geopolitical upheaval and drone warfare and ways to prepare clients for Our Coming Doom. The former are paid by non-profits and charities, the latter by global security groups and corporate think tanks. For both types, if you're good at it, and you spend your days and nights doing it, then it's something you can't do for long. Depression sets in. Mental illness festers. And if the "abyss gaze" takes hold there's only one place to recover: Normal Head, in the wilds of Oregon, within the secure perimeter of an experimental forest...
more»»

Paul Lappen
31st October 2017
[9/10]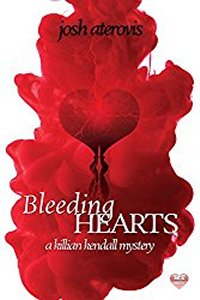 Bleeding Hearts
by Josh Aterovis

Average Rating
[9/10]
(1 Review)
Molly has sent in a review for
Bleeding Hearts
by Josh Aterovis. Teen sleuth Killian Kendall struggles with coming out under the shadow of a lethal hate crime in small town Maryland. Even the most idyllic small town has dangerous currents just under the surface - like abuse, bigotry and hate. And murder. Killian Kendall is a small-town teen whose whole world is about to be turned upside down. The new kid in school is openly gay and, despite himself, Killian finds himself drawn to him. When the boy is killed in a brutal attack, and Killian is injured in the process, Killian begins to questions everything around him. The police seem eager to write the attack off as a random mugging, but Killian knows better. Unable to ignore the injustice, Killian launches his own investigation, and everyone is a suspect - even his closest friends. His search turns up hatred in small town America. Before it's over, more people will die, and Killian's life will be on the line again...
more»»
Molly Martin
31st October 2017
[9/10]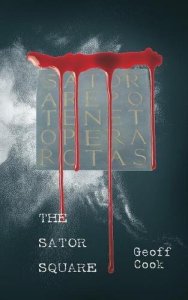 The Sator Square
by Geoff Cook

Average Rating
[8/10]
(1 Review)
Chrissi has reviewed
The Sator Square
by Geoff Cook. A terrorist is on the loose in the UK - his target - a member of the Royal Family. In France, a killer stalks the ranks of the paparazzi as he prepares to commit a series of ritual murders. When compromising pictures of the Prince are published in a French tabloid, Chas Broadhurst, the Palace's head of security is drawn into the dangerous world of blackmail, fundamentalist fervour, brutal revenge and a sinister international conspiracy to realise a heinous act with catastrophic consequences. Across the Channel, René Marchal, a widowed detective on the verge of retirement, is trying to investigate a series of suspicious deaths, but being thwarted at every turn. Tying the two men together on a dangerous collision course with the Establishments in both the UK and France is the enigmatic Sator Square - an ancient code with a deadly resonance...
more»»
Chrissi
30th September 2017
[8/10]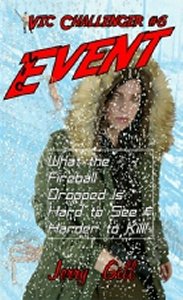 Event
by Jerry Gill


Average Rating
[9/10]
(1 Review)
Paul has sent in a review for
Vic Challenger 6: Event
by Jerry Gill.
Event
is the 6th novel in the action adventure series
The Incredible Adventures of Vic Challenger.
Vic gets a clue to her lost love - finally. O, who runs a special military unit does her a favour and she reciprocates. It will just be a quick trip to observe and study the site of a powerful event. However, she is ambushed before she leaves D.C., and there is no let-up! Bad guys, extreme weather, and killing machines that are not from around here (and are difficult to see and kill) - they all try to kill Vic! Not to mention the urge she has to settle down in Siberia! No people for miles, plenty of fresh meat and the mammoths - she feels almost like she is back 100,000 years ago and she likes it. Vic's easy trip turns out to be her deadliest yet! Fast paced and unpredictable, action adventure in the tradition of the adventure pulps of the early 20th Century. If you like Doc Savage, The Avenger (Dick Benson), Nancy Drew, or Tarzan or any other novels by Edgar Rice Burroughs you will love Vic Challenger...
more»»

Paul Lappen
30th September 2017
[9/10]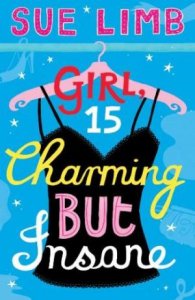 Charming but Insane
by Sue Limb

Average Rating
[9/10]
(1 Review)
Molly has sent in a review for
Charming but Insane
by Sue Limb. Girl, 15, charming but insane, huge bum, massive ears, seeks... well, seeks Ben Jones, but failing that, large Muslim-type burka garment to cover her deformities. Life can be trying when your best friend is a goddess, you are a woeful underachiever, and Ben Jones won't even look in your direction. Painfully spot on, Girl, 15 reveals with Technicolor precision the agony and the ecstasy (and the embarrassment) of being a teenager. With razor-sharp observation and deadpan humour we are offered a privileged peek at the life of Jess, 15, charming, but most definitely insane. This novel has a unique voice and humour that will make you want to read it again and again - if you can bring yourself to put it down in the first place...
more»»
Molly Martin
30th September 2017
[9/10]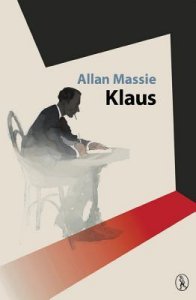 Klaus
by Allan Massie

Average Rating
[8/10]
(1 Review)
Emma Irwin of
Arkbound
has sent in a review for
Klaus
by Allan Massie.
Klaus
is a novella that recounts the last days of Klaus Mann's life, while referring back to the trials of the Mann family (Klaus being Thomas Mann's son) and Klaus's own autobiographical novel, Mephisto, one of his better known works partly because it was banned in West Germany for decades. This unlocks his relationship with both his father and his former lover, Gustaf, who was a communist before collaborating with the Nazi regime and becoming one of its most celebrated actors. On his return to Germany after the war, Klaus was outraged to see that Gustaf had now switched seamlessly to the post-war regime, and was once more the darling of the theatre world. Klaus, who had been isolated as both a homosexual and an anti-fascist, felt that Germans or rather those Germans in prominent positions were refusing to acknowledge their culpability. His isolation was now complete...
more»»
Emma Irwin 30th September 2017
[8/10]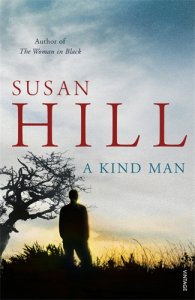 A Kind Man
by Susan Hill

Average Rating
[6/10]
(1 Review)
Ben Macnair has sent in a review for
A Kind Man
by Susan Hill. Tommy Carr was a kind man; Eve had been able to tell that after half an hour of knowing him. There had never been a day when he had not shown her some small kindness. The birth of a daughter, Jeannie Eliza, crowns the young couple's happiness - just as her shockingly early death casts them low. But they do not need to talk about Jeannie because she remains with them, and their love does not change. In some ways it is no wonder that one of them falls ill, for grief takes its toll, and one Christmas even Eve's sister Miriam is remarking that Tommy looks unwell, a shadow of his former self, with the look of death upon him. But what happens next is entirely unexpected, not least for the kind man...
more»»
Ben Macnair 30th September 2017
[6/10]
Archives
If you've come down this far you may be interested in our Archives, the place where all the old reviews go.

Column Ends