Latest Book Reviews...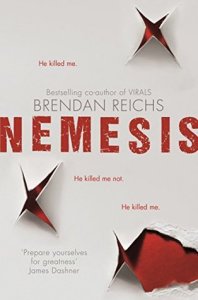 Nemesis
by Brendan Reichs

Average Rating
[8/10]
(1 Review)
Chrissi has reviewed
Nemesis
by Brendan Reichs. It's been happening since Min was eight. Every two years, on her birthday, a strange man finds her and murders her in cold blood. But hours later, she wakes up in a clearing just outside her tiny Idaho hometown - alone, unhurt, and with all evidence of the horrifying crime erased. Across the valley, Noah just wants to be like everyone else. But he's not. Nightmares of murder and death plague him, though he does his best to hide the signs. But when the world around him begins to spiral toward panic and destruction, Noah discovers that people have been lying to him his whole life. Everything changes in an eye blink. For the planet has a bigger problem. The Anvil, an enormous asteroid threatening all life on Earth, leaves little room for two troubled teens. Yet on her sixteenth birthday, as she cowers in her bedroom, hoping not to die for the fifth time, Min has had enough. She vows to discover what is happening in Fire Lake and uncovers a lifetime of lies: a vast conspiracy involving the sixty-four students of her sophomore class, one that may be even more sinister than the murders...
more»»
Chrissi
31st August 2017
[8/10]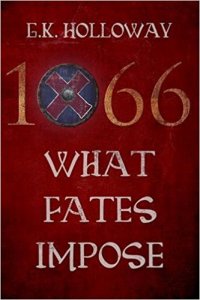 1066 What Fates Impose
by G. K. Holloway

Average Rating
[8/10]
(1 Review)
Nigel has reviewed
1066 What Fates Impose
by G. K. Holloway. England is in crisis. King Edward has no heir and promises never to produce one. There are no obvious successors available to replace him, but quite a few claimants are eager to take the crown. While power struggles break out between the various factions at court, enemies abroad plot to make England their own. There are raids across the borders with Wales and Scotland. Harold Godwinson, Earl of Wessex, is seen by many as the one man who can bring stability to the kingdom. He has powerful friends and two women who love him, but he has enemies who will stop at nothing to gain power. As 1066 begins, England heads for an uncertain future. It seems even the heavens are against Harold. Intelligent and courageous, can Harold forge his own destiny - or does he have to bow to what fates impose…
more»»

Nigel
31st August 2017
[8/10]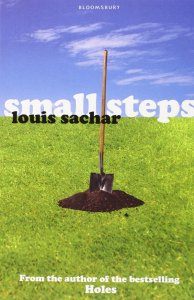 Small Steps
by Louis Sachar

Average Rating
[9/10]
(1 Review)
Molly has sent in a review for
Small Steps
by Louis Sachar. Armpit and X-Ray are living in Austin, Texas. It is three years since they left the confines of Camp Green Lake Detention Centre and Armpit is taking small steps to turn his life around. He is working for a landscape gardener because he is good at digging holes, he is going to school and he is enjoying his first proper romance, but is he going to be able to stay out of trouble when there is so much building up against him? In this exciting novel, Armpit is joined by many vibrant new characters, and is learning what it takes to stay on course, and that doing the right thing is never the wrong choice. When he gets mixed up with his old friend X-Ray in a ticket scam, things look set to unravel. But this is only the beginning of Armpit's troubles in this brilliant, fast-paced adventure story by the author of the bestselling
Holes
...
more»»
Molly Martin
31st August 2017
[9/10]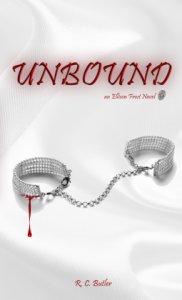 Unbound
by R.C. Butler


Average Rating
[9/10]
(1 Review)

Paul has sent in a review for
Unbound
by R.C. Butler. When a high profile socialite is found dead, posed in an extremely provocative position, Lieutenant Ellison Frost must set aside her personal connection in pursuit of the truth. As the case pushes into the reaches of the victim's sexually deviant lifestyle, Frost must battle exposing her own private life and the duality it has become. Can she solve the case without exposing her twisted desires and risking her career? Does she continue to hide the shackles that restrain her or simply throw them to the light and forever be Unbound?
This book contains graphic sexual content and is not intended for anyone present at the author's birth...
more»»

Paul Lappen
31st August 2017
[9/10]
School of Velocity
by Eric Beck Rubin

Average Rating
[6/10]
(1 Review)
Ben Macnair has sent in a review for
School of Velocity
by Eric Beck Rubin. A psychologically taut tale about a virtuoso pianist plagued by unwanted music in his head. Jan, an experienced virtuoso pianist, is about to go on stage to perform his solo. But, once again, the music he hears in his head is not what he is supposed to be playing. Will it go away in time, or will it sabotage his performance? As he struggles with this hidden condition, he thinks about his high school friend Dirk - a magnetic, eccentric personality. It began like a game, with Dirk playfully stealing Jan's first girlfriend. And it continued like a game - a very close friendship with an undertone of danger. They go their separate ways after high school, but when they reunite as adults, Jan wonders: is Dirk really the strong character he appeared to be, and was their friendship in fact real, life-long love? The final game Jan plays - a blind ride on a dark country road - is the most dangerous of all. In this powerful debut, Eric Beck Rubin conjures up a moving tale full of music and raw human emotion, with a virtuoso touch...
more»»
Ben Macnair 31st August 2017
[6/10]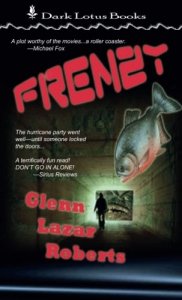 Frenzy
by Glenn Lazar Roberts

Average Rating
[8/10]
(1 Review)
Molly has sent in a review for
Frenzy
by Glenn Lazar Roberts. Don't go in alone! The top-floor hurricane party went well - until the freakish storm forced the party-goers into the Cancer Research Institute's basement. Now their only escape is through a labyrinth of barely-lit tunnels that are rapidly flooding. Pretty biologist Carmen Niles leads the others through the maze, and falls into a deadly scheme to sabotage the Institute's experiments, involving a biker drug gang, psychics, stock fraud, and one-minute piranhas made by experimental computer 'genechips'. Few heed Ed's warnings that this water is from the spirit world, and that their best protection will not be science, but charms and incantations. Brisk dialogue and a tight roller-coaster plot that leaves the reader guessing from one plot twist to the next until the very last page and paragraph. 'A plot worthy of the movies', say reviewers in this speculative sci-fi novel based on the ideas of the famous physicist Stephen Wolfram...
more»»
Molly Martin
31st August 2017
[8/10]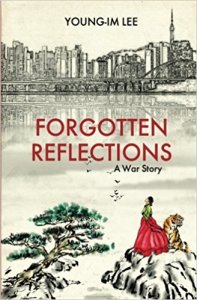 Forgotten Reflections
by Young-Im Lee


Average Rating
[9/10]
(1 Review)
Paul has sent in a review for
Forgotten Reflections
by Young-Im Lee. A historical thriller set during the Korean War era sheds light on the brave women who handcrafted hanji paper and made their mark on the unseen pages of Korean history. 1945. Rice fields seem endless in a quaint farming village of South Korea, yet Iseul and the villagers have been on the verge of starvation for as long as they can remember; the last of their Japanese colonizers have taken every last grain with them. In the newly independent Korea, Iseul dreams of what her future might bring. Yet, war is on the horizon, and the boy she has fallen for is an alleged North Korean communist spy. Amidst war, Jung-Soo and Iseul embark on a comic journey of self-discovery across the mountainous peninsula, as they are aided by the occasional appearances of long forgotten legendary figures. Music helps them pass the time, as does the radio and the crafty carpentry skills of Iseul who would eventually make history with her handcrafted hanji paper. Unexpected friendships are forged, love burgeons and betrayal taints their elusive dreams...
more»»

Paul Lappen
30th June 2017
[9/10]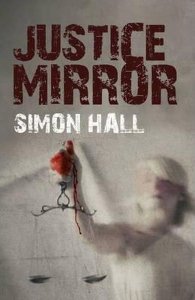 Justice Mirror
by Simon Hall

Average Rating
[8/10]
(1 Review)
Chrissi has reviewed
Justice Mirror
by Simon Hall.
Justice Mirror
was previously published as
Shadows of Justice.
Justice isn't always fair... The Justice Mirror... distorted reflections of reprisals and revenge. A vicious cycle of kidnapping, suicide, and murder. A mysterious motive hinted at only by the cryptic signature PP. A double killing in which every suspect has an alibi. A crime-fighting television reporter, with an agenda driven by his own heart, is drawn into the case and faces a battle for his future to solve it. And a race through a lightning storm to trap an unlikely murderer, sworn on seeing justice done in a shocking way that history has long left behind. The Justice Mirror... there is no such thing as a simple vision of vengeance. Gripping, fast-paced and nail-bitingly tense, this thriller will leave you wanting more. Perfect for fans of Ian Rankin, Angela Marsons, Rachel Abbott and Mel Sherratt...
more»»
Chrissi
31st May 2017
[8/10]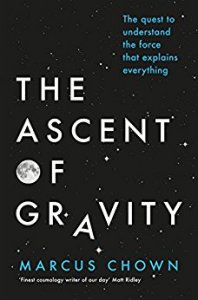 The Ascent of Gravity
by Marcus Chown

Average Rating
[9/10]
(1 Review)
Nigel has reviewed
The Ascent of Gravity
by Marcus Chown. Why the force that keeps our feet on the ground holds the key to understanding time and the origin of the universe. Gravity is the weakest force in the everyday world yet it is the strongest force in the universe. It was the first force to be recognised and described yet it is the least understood. It is a 'force' that keeps your feet on the ground yet no such force actually exists. Gravity, to steal the words of Winston Churchill, is 'a riddle, wrapped in a mystery, inside an enigma'. And penetrating that enigma promises to answer the biggest questions in science: what is space? What is time? What is the universe? And where did it all come from? Award-winning writer Marcus Chown takes us on an unforgettable journey from the recognition of the 'force' of gravity in 1666 to the discovery of gravitational waves in 2015. And, as we stand on the brink of a seismic revolution in our worldview, he brings us up to speed on the greatest challenge ever to confront physics…
more»»

Nigel
31st May 2017
[9/10]
Archives
If you've come down this far you may be interested in our Archives, the place where all the old reviews go.

Column Ends