Latest Book Reviews...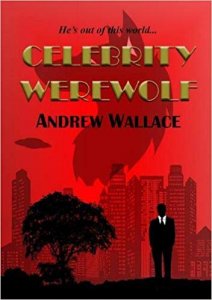 Celebrity Werewolf
by Andrew Wallace

Average Rating
[8/10]
(1 Review)
Nigel has reviewed
Celebrity Werewolf
by Andrew Wallace. Suave, sophisticated, erudite and charming, Gig Danvers seems too good to be true. He appears from nowhere and sets about revolutionising science and promoting humanitarian causes, using his growing influence for the benefit of all humankind. But where did he come from, and are his critics right to be cautious? Is there a darker side to this enigmatic benefactor – one that's more in keeping with his persona as Celebrity Werewolf? Andrew Wallace masterfully blends horror with high concept science fiction, in a short novel of first contact that is both moving and funny, yet plumbs the darkness of the human soul. The result is a story of surprises, wonder, and of hope...
more»»

Nigel
28th February 2019
[8/10]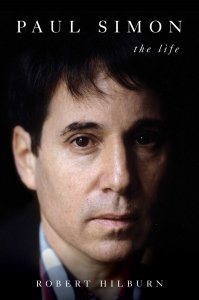 Paul Simon the Life
by Robert Hilburn

Average Rating
[8/10]
(1 Review)
Ben Macnair has sent in a review for
Paul Simon the Life
by Robert Hilburn. Through such hits as
The Sound of Silence
,
Bridge Over Troubled Wate
r,
Still Crazy After All These Years
, and
Graceland
, Paul Simon has spoken to us in songs for a half-century about alienation, doubt, survival, and faith in ways that have established him as one of the most honoured and beloved songwriters in American pop music history. Yet Simon has refused to talk to potential biographers and urged those close to him to also remain silent. But Simon not only agreed to talk to biographer Robert Hilburn for what has amounted to more than sixty hours, he also encouraged his family and friends to sit down for in-depth interviews. Paul Simon is a revealing account of the challenges and sacrifices of artistry at the highest level. He has also lived a roller-coaster life of extreme ups and downs. We not only learn Paul's unrelenting drive to achieve artistry, but also the subsequent struggles to protect that artistry against distractions – fame, wealth, marriage, divorce, drugs, complacency, public rejection, self-doubt – that have frequently derailed pop stars and each of which he encountered. From dominating the charts with Art Garfunkel and a successful reinvention as a solo artist, to his multiple marriages and highly publicized second divorce from Carrie Fisher, this book covers all aspects of this American icon...
more»»
Ben Macnair 28th February 2019
[8/10]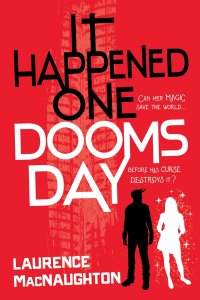 It Happened One Doomsday
by Laurence MacNaughton


Average Rating
[9/10]
(1 Review)
Paul has sent in a review for
It Happened One Doomsday
by Laurence MacNaughton. Magic is real. A handful of sorcerers wield arcane power against demons and the forces of darkness. These protectors of the powerless are the best magic-users in the world. Unfortunately, Dru isn't one of them. She's got magical potential. She uses crystals to see enchantments, and she can research practically anything in the library in the back of her little store, sandwiched between a pawnshop and a 24-hour liquor mart. She sells enough crystals, incense, and magic charms to scrape by. Everything changes the day a handsome mechanic pulls up in a possessed black muscle car, his eyes glowing red. Just being near Greyson raises Dru's magical powers to dizzying heights. But he's been cursed to transform into a demonic creature that could bring about a fiery doomsday. There's only one chance to break Greyson's curse - and it's about to fall into Dru's inexperienced hands...
more»»

Paul Lappen
28th February 2019
[9/10]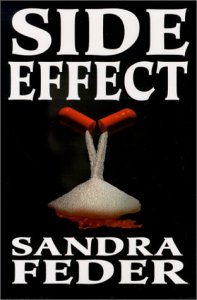 Side Effect
by Sandra Feder

Average Rating
[8/10]
(2 Reviews)
Molly has sent in a review for
Side Effect
by Sandra Feder. Have you ever licked your finger to turn a page in a book, or to separate the pages of a letter? A harmless gesture, unless you died as a result of it. In the opening pages of
Side Effect
, death is delivered by mail. What these people do? Why did they have to die? Who could possibly profit from such cold blooded murders? In
Side Effect
- set in the drug industry and taking place over just nine days - a group of ruthless people come up against a brilliant and bull headed man who will risk anything to defend what is his. Dr. Grant Fraser, who lives and breathes drug research, creates an immunity-strengthening drug that may change the way doctors fight disease. When his employer, Altimate Pharmaceuticals, abruptly stops research on his drug Grant doesn't believe the reasons he is given and he is determined to know the truth. Grant discovers that his drug has a disastrous side effect, exploited in a widespread scheme that has caused a number of deaths. He feels responsible for his creation, and tries to stop the conspirators before anyone else dies - in spite of their repeated attempts to kill him. Who is actually behind the scheme - and the real purpose they have for his drug - are revelations that turn his world upside down...
more»»
Molly Martin
28th February 2019
[9/10]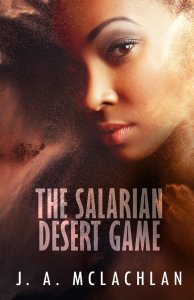 The Salarian Desert Game
by J. A. McLachlan


Average Rating
[9/10]
(1 Review)
Paul has sent in a review for
The Salarian Desert Game
by J. A. McLachlan. What if someone you love gambled on her life... Games are serious business on Salaria, and the stakes are high. When Kia's older sister, in a desperate bid to erase their family debt, loses the game and forfeits her freedom, Kia is determined to rescue her. When Kia arrives on Salaria, she learns it's a world where a few key players control the board, and the pawns are ready to revolt. Kia joins the conflict in order to save her sister. As if she doesn't already have enough to handle, Agatha, the maddeningly calm Select who lives life both by-the-book and off-the-cuff -- and always at the wrong time, according to Kia -- shows up to help, along with handsome Norio, a strong-willed desert girl with her own agenda, and a group of Salarian teens earning their rite of passage in the treacherous desert game. What can an interpreter and former thief possibly do in the midst of all this to keep the people she loves alive...
more»»

Paul Lappen
31st January 2019
[9/10]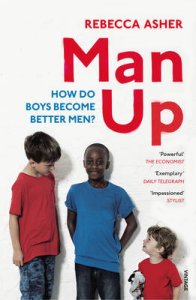 Man Up
by Rebecca Asher

Average Rating
[7/10]
(1 Review)
Ben Macnair has sent in a review for
Man Up - How do Boys Become Better Men?
by Rebecca Asher. What does it mean to be a man today? Much is being done to change negative female stereotypes but we still expect that big boys don't cry, strong and silent types get the girl, and that there is such a thing as a 'real man'.
Man Up
challenges the accepted rules of masculinity. It confronts the reasons why boys are three times more likely than girls to be suspended from school, four times more likely to have behavioural difficulties, and why men make up 75% of suicides and 95% of prisoners. From babyhood through school and adolescence, to work and relationships, fatherhood and friendships in old age,
Man Up
investigates the unique difficulties boys and men encounter. Through uplifting testimony, fascinating research and real-life case studies, this book shows that change is possible and that there is room for men and boys to find greater fulfilment and happiness. Urgent, eye-opening and proactive, Man Up seeks to free men from unhealthy and limiting cultural expectations, for the benefit of everyone...
more»»
Ben Macnair 31st January 2019
[7/10]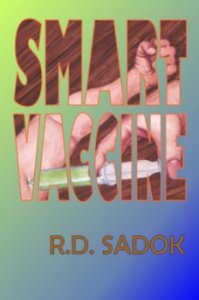 Smart Vaccine
by R. D. Sadok

Average Rating
[8/10]
(1 Review)
Molly has sent in a review for
Smart Vaccine
by R. D. Sadok. Will a powerful drug created to heal be twisted for evil purposes? Jon Randall, a molecular biologist, has been highly honoured by his employer for developing the experimental drug, SV-136, that has proven effective in treating Alzheimer's disease. Charles Lanier, an envious co-worker, reasons that if the drug works so well with Alzheimer's patients, perhaps it will also give him the boost in intelligence he needs to better compete with his rival. Going against his training, ethics and conscience, he self-injects. The intelligence-high Lanier experiences is far beyond his wildest dreams, but leads to consequences exceeding his worst nightmares, putting his and Randall's life in grave danger. Will faith in and obedience to the Lord be enough to defeat the threat of a new evil being unleashed upon the world that would surpass meth and cocaine...
more»»
Molly Martin
31st January 2019
[8/10]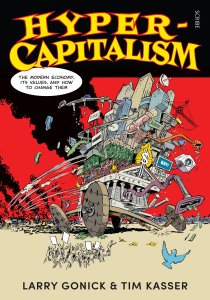 Hyper-Capitalism
by Larry Gonick and Tim Kasser


Average Rating
[9/10]
(1 Review)
Paul has sent in a review for
Hyper-Capitalism: The Modern Economy, Its Values and How to Change Them
by Larry Gonick and Tim Kasser. An acerbic graphic takedown of capitalism. In
Hyper-Capitalism
, cartoonist Larry Gonick and psychologist Tim Kasser offer a vivid and an accessible new way to understand how global, privatising, market-worshipping hyper-capitalism is threatening human wellbeing, social justice, and the planet. Drawing from contemporary research, they describe and illustrate concepts (such as corporate power, free trade, privatisation, and deregulation) that are critical for understanding the world we live in, and movements (such as voluntary simplicity, sharing, alternatives to GDP, and protests) that have developed in response to the system. Gonick and Kasser's pointed and profound cartoon narratives provide a deep exploration of the global economy and the movements seeking to change it, all rendered in clear, graphic - and sometimes hilarious - terms. In the process, they point the way to a healthier future for all of us...
more»»

Paul Lappen
31st January 2019
[9/10]
Archives
If you've come down this far you may be interested in our Archives, the place where all the old reviews go.

Column Ends