---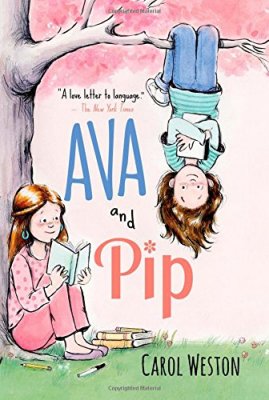 Ava and Pip
by Carol Weston

(1 Review)
Meet outgoing Ava Wren, a fun fifth grader who tries not to lose patience with her shy big sister. When Pip's 13th birthday party turns into a disaster, Ava gets a story idea for a library contest. But uh-oh, Ava should never have written Sting of the Queen Bee. Can Ava and her new friend help Pip come out of her shell? And can Ava get out of the mess she has made?
Great for parents and educators looking for a heartwarming read incorporating messages of sisterhood, identity, and helping others
"A love letter to language." -
The New York Times
...
more»»
Review by
Molly Martin
1st May 2020
---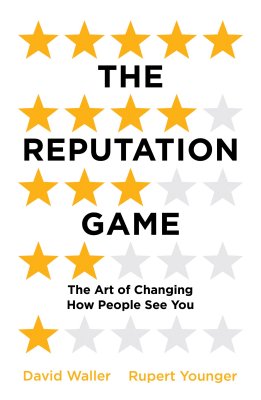 The Reputation Game
by David Waller and Rupert Younger

(1 Review)
The Reputation Game
– The Art of Changing How People See You. It's a game you're already playing, whether you like it or not. You can choose to ignore it and remain at the mercy of what others say about you, or you can take the time to learn how it works. For those who do the potential benefits are unlimited. Through pioneering research and interviews with a host of major figures ranging from Jay-Z and LinkedIn co-founder Reid Hoffman to Bernie Madoff and Man Booker prize-winning Hilary Mantel, Waller and Younger reveal the key mechanisms that make and remake our reputations, providing the essential guide to the most important game in business and in life...
more»»
Review by Ben Macnair 1st May 2020
---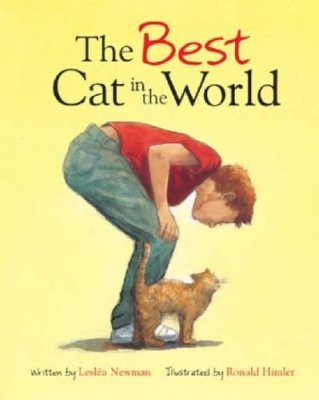 The Best Cat in the World
by Leslea Newman & Ronald Himler

(1 Review)
Even the best cat in the world doesn't live forever, and Victor is very sad when his beloved cat, Charlie, dies. His mother suggests getting a new cat, but Victor isn't so sure. Finally, when the vet tells Victor she has another cat that really needs a home, Victor agrees to give the new cat a chance. But the new cat, Shelley, isn't like Charlie. She doesn't look like Charlie, or act like Charlie, or like to do the things Charlie used to do. With all these differences, is there any chance that Victor can learn to accept and love Shelley? Leslea Newman's gentle story honours the full range of a child's feelings after losing a favourite pet, while Ron Himler's soft pencil and watercolour illustrations capture Victor's poignant emotions as well as the playful antics of his new kitten...
more»»
Review by
Molly Martin
1st April 2020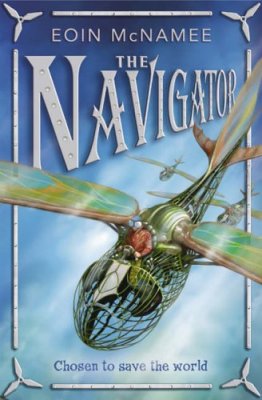 The Navigator
by Eoin McNamee

(1 Review)
Time travel adventure in which a boy joins a rebel uprising against a sinister enemy – The Harsh – in order to repair the fabric of time. Owen's ordinary life is turned upside-down the day he gets involved with the Resisters and their centuries-long feud with an ancient, evil race. The Harsh, with their icy blasts and relentless onslaught, have a single aim – to turn back time and eliminate all life. Unless they are stopped, everything Owen knows will vanish as if it has never been... But all is not as it seems in the rebel ranks. While Owen is accepted by new friends Cati and Wesley, and the eccentric Dr Diamond, others are suspicious of his motives. Could there be a Harsh spy in their midst? Where and what is the mysterious Mortmain, vital to their cause? And what was Owen's father's role in all this many years before? As he journeys to the frozen North on a mission of destruction, Owen comes to understand his own history and to face his destiny...
more»»
Review by
Paul Lappen
1st April 2020
---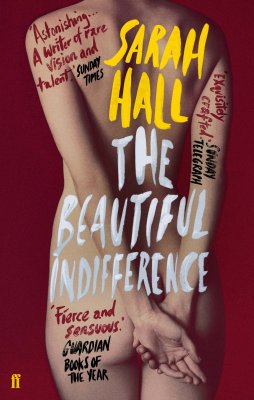 The Beautiful Indifference
by Sarah Hall

(1 Review)
The Beautiful Indifference
is a collection of intensely erotic and disarming tales, which span centuries, contemporary life and the future, and evoke landscapes as diverse as London's metropolis and lake Vuotjrvi in the Finnish wilderness. A woman who chooses not save her drowning lover. A frustrated housewife who arranges an appointment with the mysterious 'Agency'. A girl enamoured with a notorious Cumbrian horse-breeding family who innocently unleashes their wrath. Each story rotates on an axis of survivalism - natural and medical, physical and sexual - so that wolves and humans alike are exposed and hunted across the pages, then hung like elegant trophies. Uniquely disturbing and deeply erotic, this collection confirms Sarah Hall as one of the greatest writers of her generation.
The Beautiful Indifference
includes
Butcher's Perfume,
which was short-listed for the BBC National Short Story Prize in 2010...
more»»
Review by Ben Macnair 1st April 2020
---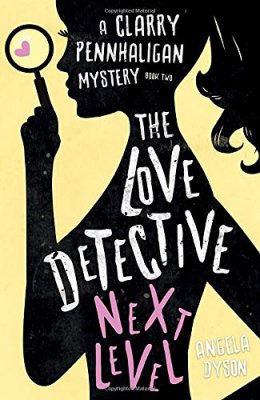 The Love Detective: Next Level
by Angela Dyson

(1 Review)
Note to self: Do not screw this up. When Clarry Pennhaligan, rookie private detective and unlikely heroine, takes on her second case, she is determined to master the art of smart. All she has been asked to do is to infiltrate a group of women who share a rather unusual way of spending their spare time. Shouldn't be too demanding, she thinks, nothing to it. But, after her first clumsy steps reveal secrets that may best be kept hidden, her investigation gains momentum and events take a bizarre and sinister turn. Out of her depth and working above her paygrade, Clarry soon faces a very real danger. Things just got Next Level...
more»»
Review by
Chrissi
1st March 2020
---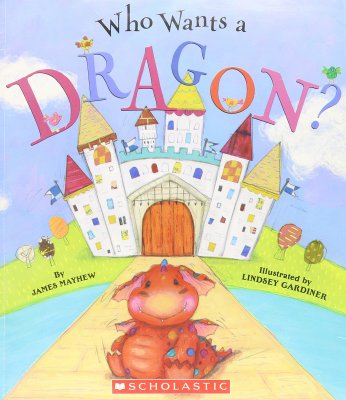 Who Wants a Dragon?
by James Mayhew & Lindsey Gardiner

(1 Review)
Who wants a dragon, all fiery and bright? A lost baby dragon, alone in the night? A lost baby dragon, alone in the night is looking for somebody to love. He is pink and cuddly and very cute, and his misadventures will have readers laughing, as he frightens a knight and gives the king and queen a good scare. But when the little dragon finally finds his mama, he, and readers, will know that he's found someone who loves him. An utterly delightful tale, filled with fairytale characters and the all important happy ending! Young children will love exploring the fairy-tale castle and finding out who is just right to love the little dragon...
more»»
Review by
Molly Martin
1st April 2020
---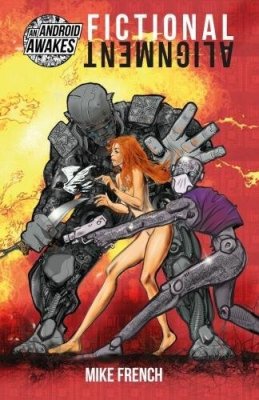 Fictional Alignment
by Mike French

(1 Review)
Our culture is generated by machines. It's ten years after Android Writer PD121928 from
An Android Awakes
was fed into a sink grinder by its replacement PD121929. The human prostitute Sapphira, believing PD121929 to be PD121928 for all that time has tried and failed to save PD121929 from being destroyed for selling fewer than a hundred copies of its novel. Sapphira herself has written the bestselling novel Humans (An Arrangement of Minor Defects) based on the stories PD121928 told her on the night they first met. It has been marketed by Altostratus as the first work of fiction by a human for over a hundred years. Unhappy, a handful of zealot androids massacre the senate and a new regime is formed fuelled with a passion to eradicate the evil of fiction from android society. This message has been approved by The Bureau for Fictional Alignment...
more»»
Review by
Nigel
1st March 2020
---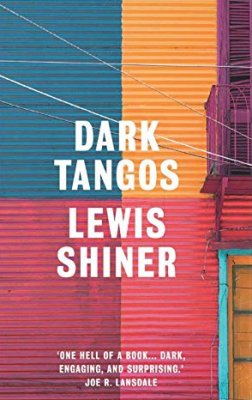 Dark Tangos
by Lewis Shiner

(1 Review)
After the breakup of his marriage and his forced relocation to Buenos Aires, Rob Cavanaugh's life was going downhill fast. Until he met Elena. She was smart and beautiful and danced like a dream. But she had a history that she said he could never understand, a history that went back to the Dirty War of the 1970s, when government death squads brought a new word to the world: the Disappeared. Then he learned that the past is never over in Argentina. Beyond the bright lights and the seductive tango music lay the open wounds of kidnapping, torture, and betrayal - and one last chance for redemption...
more»»
Review by
Paul Lappen
1st March 2020
---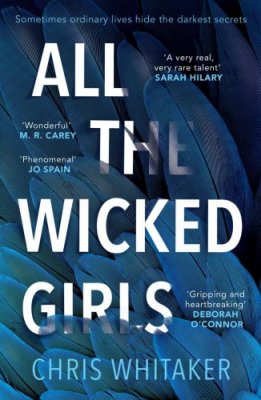 All The Wicked Girls
by Chris Whitaker

(1 Review)
Everyone loves Summer Ryan. A model student and musical prodigy, she's a ray of light in the struggling small town of Grace, Alabama - especially compared to her troubled sister, Raine. Then Summer vanishes. Raine throws herself into the investigation, aided by a most unlikely ally, but the closer she gets to the truth, the more dangerous her search becomes. And perhaps there was always more to Summer than met the eye. For fans of Lisa Jewell, Holly Seddon and
Local Girl Missing
,
All the Wicked Girls
is a gripping thriller with a huge heart from an exceptional talent...
more»»
Review by Ben Macnair 1st January 2020
---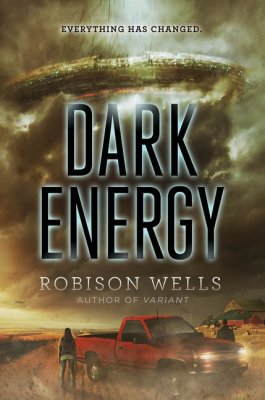 Dark Energy
by Robison Wells

(1 Review)
Five days ago, a massive UFO crashed in the Midwest. Since then, nothing - or no one - has come out. If it were up to Alice, she'd be watching the fallout on the news. But her dad is director of special projects at NASA, so she's been forced to enroll in a boarding school not far from the crash site. Alice is right in the middle of the action, but even she isn't sure what to expect when the aliens finally emerge. Only one thing is clear: everything has changed. e are not alone. They are here. And there's no going back. Perfect for fans of
The Fifth Wave
and the
I Am Number Four
series,
Dark Energy
is a thrilling stand-alone science fiction adventure from Robison Wells, critically acclaimed author of
Variant
and
Blackout
...
more»»
Review by
Paul Lappen
1st January 2020
---
---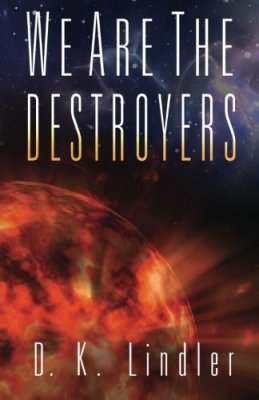 We Are the Destroyers
by D. K. Lindler

(1 Review)
Captain Bel'lar can't accept that he's lived all this before. Overconsumption is destroying his home planet, and synthetic foods are turning his people into degenerated mutants under the control of the Brotherhood of Syn. As one of the few remaining but persecuted Organs - those who still live the organic lifestyle - Bel'lar and his small crew must escape from their dying world to the semi-mythical blue-white planet. They are to discover if it is really what the prophecies say it is: a place for humanity to make a new beginning. But the visions of his beautiful companion Ry Sing, a mystic and seer shake Bel'lar. She tells him that eons ago, Bel'lar was also faced with the burden of saving his people from their own greed. Only then he was the Great One, the sacred head of their religion. He had seen no other way to liberate them from their collision course with environmental destruction and spiritual degradation than to purify the planet in a great cataclysm… As Bel'lar, Ry Sing and the rest of the elite team embark on their mission to save mankind, the truth of the vision begins to reveal itself, and Bel'lar's destiny is set before him. But will he be able to avoid it this time? Or is he fated to live the vision once again...
more»»
Review by
Paul Lappen
1st May 2020
---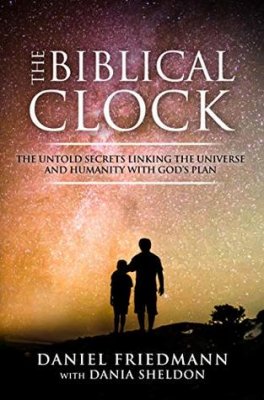 The Biblical Clock
by Daniel Friedmann & Dania Sheldon

(1 Review)
Science and religion have two seemingly opposing views of the universe's biggest questions. But what if the real story told you they were both right? Vancouver, 2009. Physics engineer and CEO Daniel Friedmann loves solving problems. When the avid scientist dives deep into scripture, he's faced with questions he feels compelled to answer: Is it possible to harmonise the scientific timeline for the development of the universe with the biblical timeline described in Genesis 1? How do the evolution of human history and prophecies surrounding the End of Days fit in? His quest for answers takes him and his nephew Seb on an incredible journey through the ages, discovering the lives and works of mystics, prophets, sages, philosophers, scientists and biblical commentators. Follow Dan and Seb as they discover answers to some of the biggest questions in science and religion.
The Biblical Clock
is a fascinating and entertaining read, digging deep into the universe and solving its well-kept mysteries...
more»»
Review by
Paul Lappen
1st May 2020
---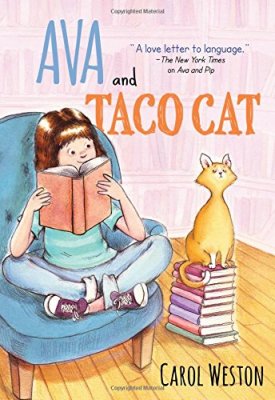 Ava and Taco Cat
by Carol Weston

(1 Review)
The second installment in Carol Weston's lauded Ava series. Ava Wren desperately wants a cat for her 11th birthday - but gets way more than she bargained for when she adopts a rescue cat. When Ava Wren hears about an injured yellow tabby with mismatched ears, she becomes obsessed and wants to rescue him. She even picks out a perfect palindromic name: T-A-C-O-C-A-T. But when Taco joins the family, he doesn't snuggle or purr - all he does is hide. Worse, Ava's best friend starts hanging out with Zara, a new girl in fifth grade. Ava feels alone and writes an acclaimed story, The Cat Who Wouldn't Purr. What begins as exciting news turns into a disaster. How can Ava make things right? And what about sweet, scared little Taco...
more»»
Review by
Molly Martin
1st May 2020
---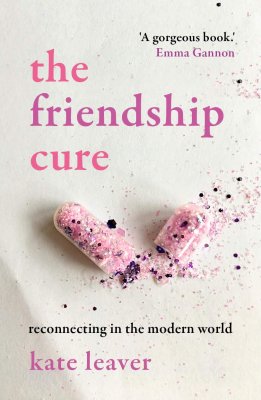 The Friendship Cure
by Kate Leaver

(1 Review)
Our best friends, girl friends, bromances, Twitter followers, Facebook friends, long- distance buddies and WhatsApp threads define us in ways we rarely acknowledge. There is so much about friendship we either don t know or don t articulate: why do some friendships last a lifetime, while others are only temporary? How do you break up with a toxic friend? And maybe the most important question: how can we live in the most connected age and still find ourselves stuck in the greatest loneliness epidemic of our time? It s killing us, making us miserable and causing a public health crisis. What if meaningful friendships are the solution, not a distraction? In
The Friendship Cure
, Kate Leaver s much anticipated manifesto brings to light what modern friendship means, how it can survive, why we need it and what we can do to get the most from it. From behavioural scientists to best mates, Kate finds extraordinary stories and research, drawing on her own experiences to create a fascinating blend of investigative journalism, pop culture and memoir...
more»»
Review by Ben Macnair 1st April 2020
---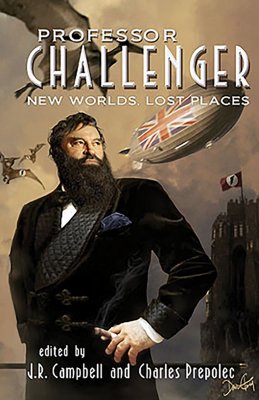 Professor Challenger: New Worlds, Lost Places
Edited by J. R. Campbell & Charles Prepolec

(1 Review)
Brilliant, belligerent and bearded in equal measure, incapable of suffering fools, or journalists, gladly, the greatest scientific mind of his generation - Sir Arthur Conan Doyle's Professor George Edward Challenger - returns in ten all-new tales of scientific adventure and wonder. This original anthology, from the authors and editors who brought you the
Gaslight Sherlock Holmes
series, sees Challenger and his stalwart company including the reporter Malone, big game hunter Lord John Roxton and the skeptical colleague Professor Summerlee, travel across space and witness the ravages of time, narrowly eluding a dinosaur's bite only to battle against the invasive red bloom of alien foliage, then plunge deep into the mysteries hidden within the Earth and reach out to the moon and into the heart of the unknown. Strap yourself in for chills, thrills and challenges to the unknown in exciting new worlds and lost places with literature's foremost scientific adventurer...
more»»
Review by
Paul Lappen
1st April 2020
---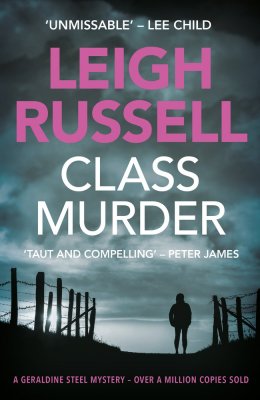 Class Murder
by Leigh Russell

(1 Review)
Geraldine Steel is back for her tenth case. Reunited in York with her former sergeant, Ian Peterson, she discovers that her tendency to bend the rules has consequences. The tables have turned, and now he's the boss. When two people are murdered, their only connection lies buried in the past. As police search for the elusive killer, another body is discovered. Pursuing her first investigation in York, Geraldine Steel struggles to solve the confusing case. How can she expose the killer, and rescue her shattered reputation, when all the witnesses are being murdered?
For fans of Peter James, Angela Marsons and Robert Bryndza...
more»»
Review by Ben Macnair 1st March 2020
---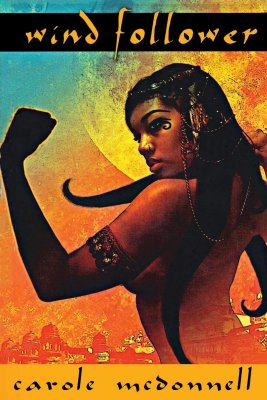 Wind Follower
by Carole McDonnell

(1 Review)
A fourth tribe has come to the land of the three tribes - and the light-skinned newcomers are fated to change the tribes' way of life and religion. Satha, a dark-skinned woman from a poor Theseni clan, and Loic, her wealthy young Doreni husband, are too busy forging their new life together to pay much heed. But when Satha is dishonoured and Loic must avenge her, they find themselves drawn into a cultural battle. Kidnapped and enslaved, Satha strives to retain her autonomy. Loic struggles against Arkhai, spirits who fear his quest will lead him to the true god whose place they have usurped. With the Creator's aid, there remains hope the two will be reunited and find their mutual destiny - even if it means losing the love and respect of their comrades, families, clans, and tribes...
more»»
Review by
Molly Martin
1st March 2020
---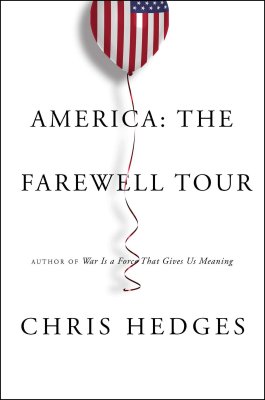 America: The Farewell Tour
by Chris Hedges

(1 Review)
America, says Pulitzer Prize-winning reporter Chris Hedges, is convulsed by an array of pathologies that have arisen out of profound hopelessness, a bitter despair, and a civil society that has ceased to function. The opioid crisis; the retreat into gambling to cope with economic distress; the pornification of culture; the rise of magical thinking; the celebration of sadism, hate, and plagues of suicides are the physical manifestations of a society that is being ravaged by corporate pillage and a failed democracy. As our society unravels, we also face global upheaval caused by catastrophic climate change. All these ills presage a frightening reconfiguration of the nation and the planet...
more»»
Review by
Paul Lappen
1st January 2020
---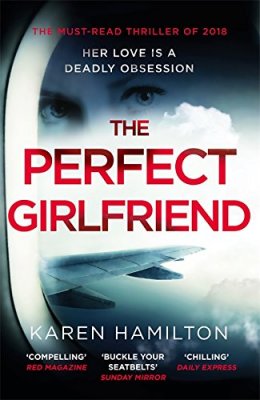 The Perfect Girlfriend
by Karen Hamilton

(1 Review)
Meet Juliette. She's intelligent, driven, committed - and in love. Juliette loves Nate. She will follow him anywhere. She's even become a flight attendant for his airline, so she can keep a closer eye on him. They are meant to be. The fact that Nate broke up with her six months ago means nothing. Because Juliette has a plan to win him back. She is the perfect girlfriend. And she'll make sure no one stops her from getting exactly what she wants. True love hurts, but Juliette knows it's worth all the pain. Karen Hamilton's
The Perfect Girlfriend
is a frightening depiction of unbridled obsession, where love and pure hatred grapple on a knife edge... ...
more»»
Review by Ben Macnair 1st January 2020
---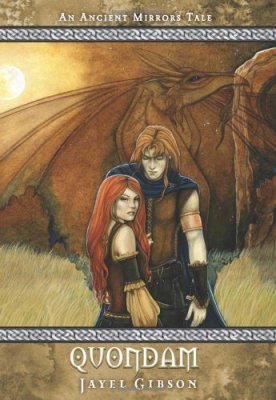 Quondam
by Jayel Gibson

(1 Review)
According to legend, only the dragonspawn born of both Man and dragon can unseat the usurper queen and restore order and magick to Quondam. When Cwen of Adracmora falls through a mysterious portal into Quondam, she discovers her fate and the world's are intertwined in ways that will drag her, heartbroken and vengeful, into the heart of a devastating war. With the help of an elder wizard, and the sorceresses B'rma and N'dia, the dragonspawn and Cwen of Aaradan embark on an epic journey to undo the folly of a god...
more»»
Review by
Molly Martin
1st January 2020
---