---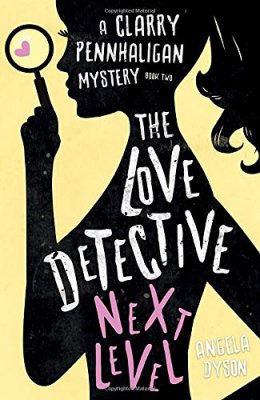 The Love Detective: Next Level
by Angela Dyson

(1 Review)
Note to self: Do not screw this up. When Clarry Pennhaligan, rookie private detective and unlikely heroine, takes on her second case, she is determined to master the art of smart. All she has been asked to do is to infiltrate a group of women who share a rather unusual way of spending their spare time. Shouldn't be too demanding, she thinks, nothing to it. But, after her first clumsy steps reveal secrets that may best be kept hidden, her investigation gains momentum and events take a bizarre and sinister turn. Out of her depth and working above her paygrade, Clarry soon faces a very real danger. Things just got Next Level...
more»»
Review by
Chrissi
1st March 2020
---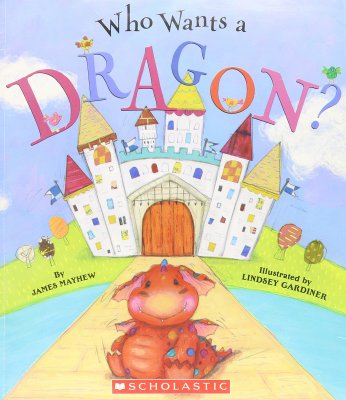 Who Wants a Dragon?
by James Mayhew & Lindsey Gardiner

(1 Review)
Who wants a dragon, all fiery and bright? A lost baby dragon, alone in the night? A lost baby dragon, alone in the night is looking for somebody to love. He is pink and cuddly and very cute, and his misadventures will have readers laughing, as he frightens a knight and gives the king and queen a good scare. But when the little dragon finally finds his mama, he, and readers, will know that he's found someone who loves him. An utterly delightful tale, filled with fairytale characters and the all important happy ending! Young children will love exploring the fairy-tale castle and finding out who is just right to love the little dragon...
more»»
Review by
Molly Martin
1st April 2020
---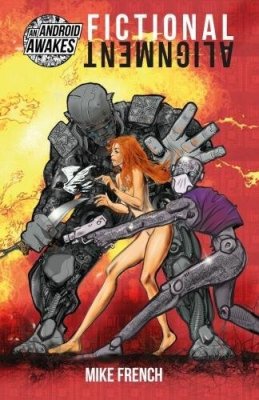 Fictional Alignment
by Mike French

(1 Review)
Our culture is generated by machines. It's ten years after Android Writer PD121928 from
An Android Awakes
was fed into a sink grinder by its replacement PD121929. The human prostitute Sapphira, believing PD121929 to be PD121928 for all that time has tried and failed to save PD121929 from being destroyed for selling fewer than a hundred copies of its novel. Sapphira herself has written the bestselling novel Humans (An Arrangement of Minor Defects) based on the stories PD121928 told her on the night they first met. It has been marketed by Altostratus as the first work of fiction by a human for over a hundred years. Unhappy, a handful of zealot androids massacre the senate and a new regime is formed fuelled with a passion to eradicate the evil of fiction from android society. This message has been approved by The Bureau for Fictional Alignment...
more»»
Review by
Nigel
1st March 2020
---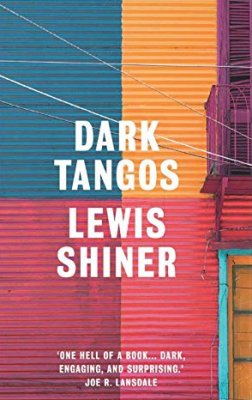 Dark Tangos
by Lewis Shiner

(1 Review)
After the breakup of his marriage and his forced relocation to Buenos Aires, Rob Cavanaugh's life was going downhill fast. Until he met Elena. She was smart and beautiful and danced like a dream. But she had a history that she said he could never understand, a history that went back to the Dirty War of the 1970s, when government death squads brought a new word to the world: the Disappeared. Then he learned that the past is never over in Argentina. Beyond the bright lights and the seductive tango music lay the open wounds of kidnapping, torture, and betrayal - and one last chance for redemption...
more»»
Review by
Paul Lappen
1st March 2020
---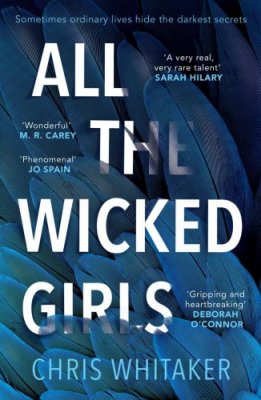 All The Wicked Girls
by Chris Whitaker

(1 Review)
Everyone loves Summer Ryan. A model student and musical prodigy, she's a ray of light in the struggling small town of Grace, Alabama - especially compared to her troubled sister, Raine. Then Summer vanishes. Raine throws herself into the investigation, aided by a most unlikely ally, but the closer she gets to the truth, the more dangerous her search becomes. And perhaps there was always more to Summer than met the eye. For fans of Lisa Jewell, Holly Seddon and
Local Girl Missing
,
All the Wicked Girls
is a gripping thriller with a huge heart from an exceptional talent...
more»»
Review by Ben Macnair 1st January 2020
---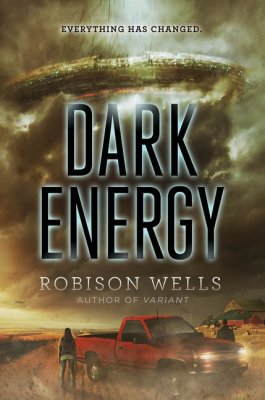 Dark Energy
by Robison Wells

(1 Review)
Five days ago, a massive UFO crashed in the Midwest. Since then, nothing - or no one - has come out. If it were up to Alice, she'd be watching the fallout on the news. But her dad is director of special projects at NASA, so she's been forced to enroll in a boarding school not far from the crash site. Alice is right in the middle of the action, but even she isn't sure what to expect when the aliens finally emerge. Only one thing is clear: everything has changed. e are not alone. They are here. And there's no going back. Perfect for fans of
The Fifth Wave
and the
I Am Number Four
series,
Dark Energy
is a thrilling stand-alone science fiction adventure from Robison Wells, critically acclaimed author of
Variant
and
Blackout
...
more»»
Review by
Paul Lappen
1st January 2020
---
---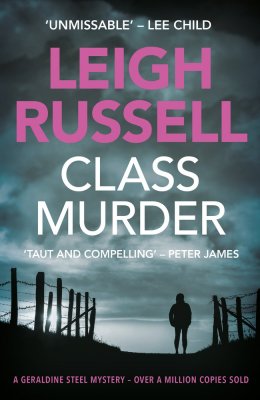 Class Murder
by Leigh Russell

(1 Review)
Geraldine Steel is back for her tenth case. Reunited in York with her former sergeant, Ian Peterson, she discovers that her tendency to bend the rules has consequences. The tables have turned, and now he's the boss. When two people are murdered, their only connection lies buried in the past. As police search for the elusive killer, another body is discovered. Pursuing her first investigation in York, Geraldine Steel struggles to solve the confusing case. How can she expose the killer, and rescue her shattered reputation, when all the witnesses are being murdered?
For fans of Peter James, Angela Marsons and Robert Bryndza...
more»»
Review by Ben Macnair 1st March 2020
---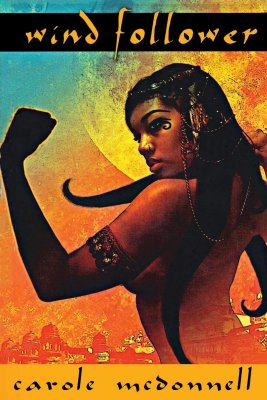 Wind Follower
by Carole McDonnell

(1 Review)
A fourth tribe has come to the land of the three tribes - and the light-skinned newcomers are fated to change the tribes' way of life and religion. Satha, a dark-skinned woman from a poor Theseni clan, and Loic, her wealthy young Doreni husband, are too busy forging their new life together to pay much heed. But when Satha is dishonoured and Loic must avenge her, they find themselves drawn into a cultural battle. Kidnapped and enslaved, Satha strives to retain her autonomy. Loic struggles against Arkhai, spirits who fear his quest will lead him to the true god whose place they have usurped. With the Creator's aid, there remains hope the two will be reunited and find their mutual destiny - even if it means losing the love and respect of their comrades, families, clans, and tribes...
more»»
Review by
Molly Martin
1st March 2020
---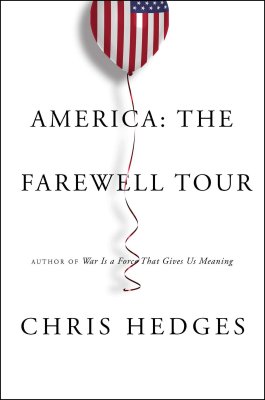 America: The Farewell Tour
by Chris Hedges

(1 Review)
America, says Pulitzer Prize-winning reporter Chris Hedges, is convulsed by an array of pathologies that have arisen out of profound hopelessness, a bitter despair, and a civil society that has ceased to function. The opioid crisis; the retreat into gambling to cope with economic distress; the pornification of culture; the rise of magical thinking; the celebration of sadism, hate, and plagues of suicides are the physical manifestations of a society that is being ravaged by corporate pillage and a failed democracy. As our society unravels, we also face global upheaval caused by catastrophic climate change. All these ills presage a frightening reconfiguration of the nation and the planet...
more»»
Review by
Paul Lappen
1st January 2020
---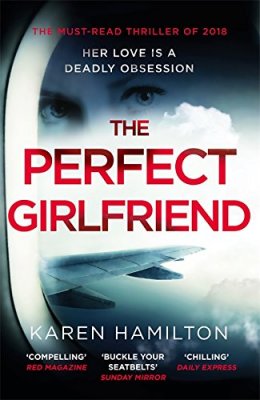 The Perfect Girlfriend
by Karen Hamilton

(1 Review)
Meet Juliette. She's intelligent, driven, committed - and in love. Juliette loves Nate. She will follow him anywhere. She's even become a flight attendant for his airline, so she can keep a closer eye on him. They are meant to be. The fact that Nate broke up with her six months ago means nothing. Because Juliette has a plan to win him back. She is the perfect girlfriend. And she'll make sure no one stops her from getting exactly what she wants. True love hurts, but Juliette knows it's worth all the pain. Karen Hamilton's
The Perfect Girlfriend
is a frightening depiction of unbridled obsession, where love and pure hatred grapple on a knife edge... ...
more»»
Review by Ben Macnair 1st January 2020
---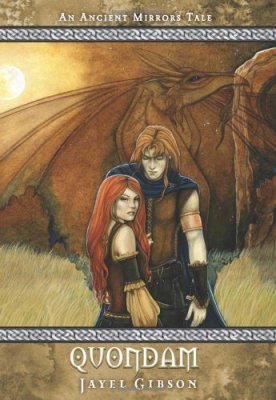 Quondam
by Jayel Gibson

(1 Review)
According to legend, only the dragonspawn born of both Man and dragon can unseat the usurper queen and restore order and magick to Quondam. When Cwen of Adracmora falls through a mysterious portal into Quondam, she discovers her fate and the world's are intertwined in ways that will drag her, heartbroken and vengeful, into the heart of a devastating war. With the help of an elder wizard, and the sorceresses B'rma and N'dia, the dragonspawn and Cwen of Aaradan embark on an epic journey to undo the folly of a god...
more»»
Review by
Molly Martin
1st January 2020
---