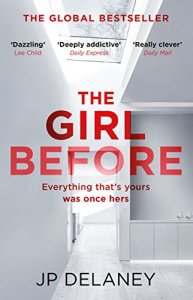 The Girl Before
by J. P. Delaney

Average Rating
[7/10]
(1 Review)
Ben Macnair has sent in a review for
The Girl Before
by J. P. Delaney. Enter the world of One Folgate Street and discover perfection... but can you pay the price? Jane stumbles on the rental opportunity of a lifetime: the chance to live in a beautiful ultra-minimalist house designed by an enigmatic architect, on condition she abides by a long list of exacting rules. After moving in, she discovers that a previous tenant, Emma, met a mysterious death there - and starts to wonder if her own story will be a re-run of the girl before. As twist after twist catches the reader off guard, Emma's past and Jane's present become inexorably entwined in this tense, page-turning portrayal of psychological obsession...
more»»
Ben Macnair 31st December 2018
[7/10]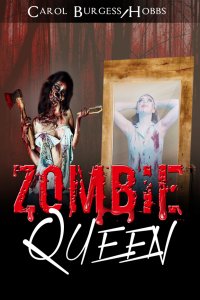 Zombie Queen
by Carol Burgess Hobbs


Average Rating
[9/10]
(1 Review)
Paul has sent in a review for
Zombie Queen
by Carol Burgess Hobbs. With an ordinary accident everything changes. A new life in the form of a virus is set free and brings about the end of life as we know it. The government, in its great wisdom, falls back on their favourite philosophy, "Never Let a Good Crisis Go to Waste." They step in to save mankind. Unfortunately, their idea of a solution involves letting the virus work its magic, getting rid of two-thirds of the population. A woman starts with the worst life, from abandonment after adoption to abuse. The woman is given a child. Not only must her child be born from a virus, this child must "Die" to defeat the ultimate enemy - the new undead. Trained by her Special Forces Father, the child is soon forced to fight death alongside veterans in an attempt to save citizens from becoming who she is. The child from a new world that learns you must fight death with death...
more»»

Paul Lappen
31st December 2018
[9/10]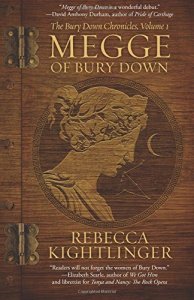 Megge of Bury Down
by Rebecca Kightlinger

Average Rating
[9/10]
(1 Review)
Molly has sent in a review for
Megge of Bury Down
by Rebecca Kightlinger. In 13th-century Cornwall, on a sheep farm in the shadow of Bury Down - known for a thousand years as the land of the second sight - a healer has vowed to face flames rather than fail in her one task in this life: to bring her young daughter to vow to protect 'The Book of Seasons', an ancient grimoire whose power sustains the spirits of their ancestors. On the night of her vow-taking, wanting only to become a woman of Bury Down like her mother and aunts, and drawn by an inexplicable yearning to possess her mother's book, Megge reaches for it. But when she touches its cover, it burns her fingers and she hears a whisper. Murderer! Although the book is her legacy, she refuses to touch it again. If she does, she is certain she will be the death of those she loves. But seven years later, events conspire to force her to once again to accept her responsibility. If she refuses to take up the task, who will ensure the Book's ancient wisdom survives, safe from the hands of those who would use it for evil...
more»»
Molly Martin
31st December 2018
[9/10]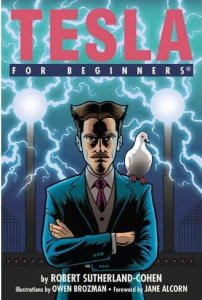 Tesla for Beginners
by Robert Sutherland-Cohen


Average Rating
[9/10]
(1 Review)
Paul has sent in a review for
Tesla for Beginners
by Robert Sutherland-Cohen. The father of modern-day electricity and considered by some to be the ultimate "mad scientist," Nikola Tesla filed nearly 300 patents in his lifetime. Many of these patents resulted in functioning inventions; others were little more than wide-eyed dreams - or still await possible development.
Tesla for Beginners
examines the man behind the alternating current and wireless technologies who travelled from Serbia by steamship to arrive in the United States with only four cents in his pocket. It was in the early 1880s, at the tail end of the Industrial Revolution and the beginning of the Second Industrial Revolution, that America beckoned him. Nikola Tesla - a poet of invention - left behind a vast and intriguing legacy. He was a scientist, physicist, mathematician, electrical engineer, and extensively published author who spent his last decades scraping for funding for celestial projects and living out his final days in penurious solitude with a pigeon...
more»»

Paul Lappen
30th November 2018
[9/10]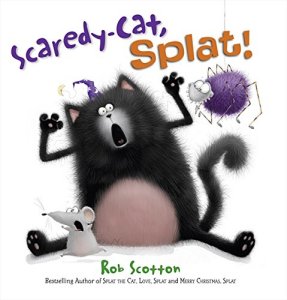 Scaredy-Cat, Splat!
by Rob Scotton

Average Rating
[9/10]
(1 Review)
Molly has sent in a review for
Scaredy-Cat, Splat!
by Rob Scotton. The fourth hilarious story about Splat the Cat, the irresistible character from Rob Scotton, bestselling creator of Russell the Sheep. It's Halloween and Splat is determined to be the scariest cat in the class. Unfortunately he's just too much of a scaredy-cat. He's afraid of a little spider, and everyone says his costume looks more silly than scary. And when the teacher tells a ghost story in the dark, Splat gets so frightened that he tips over his pumpkin jack-o-lantern. But when the lights go back on, the entire class is scared silly by a small, black furry creature with a big pumpkin head. Whoooo could it be?
Age Range: 3-5 years...
more»»
Molly Martin
30th November 2018
[9/10]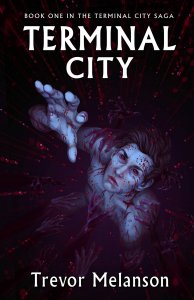 Terminal City
by Trevor Melanson


Average Rating
[9/10]
(1 Review)
Paul has sent in a review for
Terminal City
by Trevor Melanson, Book One in the Terminal City Saga. Mason Cross never wanted to be anything like his father, a famous professor who, it turns out, was also a necromancer. But death changes people. Now Mason is following in his dead dad's footsteps, down a dark, solitary path between two competing lives: one as a student at Terminal City's top university, the other as a necromancer. But will he find the answers he's looking for? Or will he find only death, caught in a hidden war between necromancers and a religious inquisition? As the gravity of both worlds bears down on him, Mason will need to discover not just new power but also what a human life is really worth...
more»»

Paul Lappen
30th November 2018
[9/10]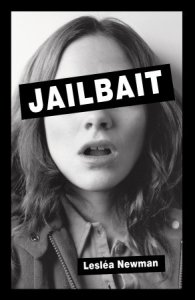 Jailbait
by Lesléa Newman

Average Rating
[9/10]
(1 Review)
Molly has sent in a review for
Jailbait
by Lesléa Newman. Andrea Robin Kaplan is a clique unto herself. In other words, she has no friends. Her only goal is get through high school with the least amount of humiliation possible, which should be easy, nothing ever happens in the suburbs, right? Wrong. It's September 7, 1971, the first day of tenth grade for fifteen-year-old Andi Kaplan. Teased by the school bully because of her appearance, and largely ignored by her depressed mother and workaholic father, Andi spends most of her time alone until she meets Frank, a man more than twice her age. Because she is "jailbait," Frank forbids Andi to tell anyone about their relationship. As he turns from being loving and attentive to controlling and abusive, Andi finds herself more and more alone. How will she find the strength to save herself before it's too late? From boundary breaking author Lesléa Newman comes a haunting story about a girl who is all alone, and a man old enough to know better...
more»»
Molly Martin
30th November 2018
[9/10]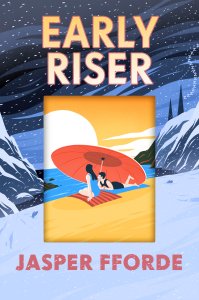 Early Riser
by Jasper Fforde

Average Rating
[9/10]
(1 Review)
Nigel has reviewed
Early Riser
by Jasper Fforde. Every Winter, the human population hibernates. During those bitterly cold four months, the nation is a snow-draped landscape of desolate loneliness and devoid of human activity. Well, not quite. Your name is Charlie Worthing and it's your first season with the Winter Consuls, the committed but mildly unhinged group of misfits who are responsible for ensuring the hibernatory safe passage of the sleeping masses. You are investigating an outbreak of viral dreams which you dismiss as nonsense; nothing more than a quirky artefact borne of the sleeping mind. When the dreams start to kill people, it's unsettling. When you get the dreams too, it's weird. When they start to come true, you begin to doubt your sanity. But teasing truth from Winter is never easy: You have to avoid the Villains and their penchant for murder, kidnapping and stamp collecting, ensure you aren't eaten by Nightwalkers whose thirst for human flesh can only be satisfied by comfort food, and sidestep the increasingly less-than-mythical WinterVolk. But so long as you remember to wrap up warmly, you'll be fine...
more»»

Nigel
12th August 2018
[9/10]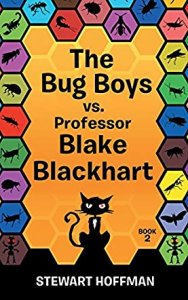 The Bug Boys vs. Professor Blake Blackhart
by Stewart Hoffman

Average Rating
[8/10]
(1 Review)
Nigel has reviewed
The Bug Boys vs. Professor Blake Blackhart
by Stewart Hoffman. The fantastic superhero adventure that began with
The Bug Boys
continues! Alex Adams and Ian Harris take on Blake Blackhart, a disgraced Oxford professor. He discovers the boys' source of power and plots to use the Secti's alien technology to wreak havoc across the galaxy. With a proper real-life supervillain in the village, the boys must step up their superhero game if they are to put a stop to the professor's nefarious schemes. Along the way, they make new friends, and they encounter new bugs and superpowers. With the fate of the galaxy in the balance, the boys dig deep within themselves to truly understand what it means to be a hero...
more»»

Nigel
4th August 2018
[8/10]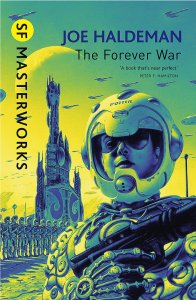 The Forever War
by Joe Haldeman

Average Rating
[8/10]
(1 Review)
David has sent in a review for
The Forever War
by Joe Haldeman. The Earth's leaders have drawn a line in the interstellar sand--despite the fact that the fierce alien enemy they would oppose is inscrutable, unconquerable, and very far away. A reluctant conscript drafted into an elite Military unit, Private William Mandella has been propelled through space and time to fight in the distant thousand-year conflict; to perform his duties and do whatever it takes to survive the ordeal and return home. But "home" may be even more terrifying than battle, because, thanks to the time dilation caused by space travel, Mandella is aging months while the Earth he left behind is aging centuries. One of the very best must-read Science Fiction novels of all time...
more»»
David 30th June 2018
[8/10]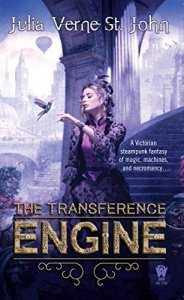 The Transference Engine
by Julia Verne St. John


Average Rating
[8/10]
(1 Review)
Paul has sent in a review for
The Transference Engine
by Julia Verne St. John. A fantastical steampunk novel of magic and machines set in an alternate 1830s London Madame Magdala has reinvented herself many times, trying to escape Lord Byron's revenge. She destroyed the Transference Engine Byron hoped to use to transfer his soul into a more perfect body and perpetuate his life eternally. A fanatical cult of necromancers continues Byron's mission to force Magdala and Byron's only legitimate child--Ada Lovelace--to rebuild the machine and bring Byron back. Magdala now bills herself as the bastard daughter of a Gypsy King. She runs a fashionable London coffee salon and reading room while living a flamboyant lifestyle at the edge of polite society. Behind the scenes, she and Ada Byron King, Countess of Lovelace, use the massive library stored at the Bookview Cafe to track political and mercantile activity around the world. They watch to make certain the cult of necromancy surrounding Lord Byron, the poet king who worshipped death, cannot bring him back to life...
more»»

Paul Lappen
30th June 2018
[8/10]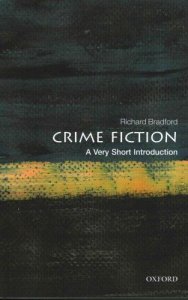 Crime Fiction – A Very Short Introduction
by Richard Bradford

Average Rating
[8/10]
(1 Review)
Ben Macnair has sent in a review for
Crime Fiction – A Very Short Introduction
by Richard Bradford. rime fiction has been one of the most popular genres since the 19th century, but has roots in works as varied as Sophocles, Herodotus, and Shakespeare. In this Very Short Introduction Richard Bradford explores the history of the genre, by considering the various definitions of 'crime fiction' and looking at how it has developed over time. Discussing the popularity of crime fiction worldwide and its various styles; the role that gender plays within the genre; spy fiction, and legal dramas and thrillers; he explores how the crime novel was shaped by the work of British and American authors in the 18th and 19th centuries. Highlighting the works of notorious authors such as Edgar Allan Poe, Conan Doyle, Agatha Christie, and Raymond Chandler - to name but a few - he considers the role of the crime novel in modern popular culture and asks whether we can, and whether we should, consider crime fiction serious 'literature'...
more»»
Ben Macnair 30th June 2018
[8/10]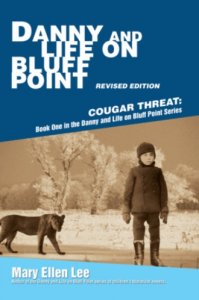 Danny and Life on Bluff Point: Cougar Threat
by Mary Ellen Lee

Average Rating
[9/10]
(1 Review)
Molly has sent in a review for
Danny and Life on Bluff Point: Cougar Threat
by Mary Ellen Lee. Ten-year-old Danny yearns for responsibility and a chance to prove his skills. He desperately wants to pitch in and ease the difficulties that pioneer life presents to his family as they manage their large fruit and livestock farm in 1894.Life on the farm is hard, though, and Danny, with his unusually small stature, struggles to gain strength to help his father and the hired hands. After all, there are difficult chores to tackle: chopping and hauling wood, caring for the workhorses, slopping the pigs, and hunting food. With sheer determination, Danny takes on everything his father allows, working hard to help ensure his family's well-being. What Danny comes to realize, though, is that it's not a person's size that counts. When he confronts a rogue cougar, runaway horses, and a classroom bully, Danny must use his wits, sensibilities, and instincts to prevail...
more»»
Molly Martin
30th June 2018
[9/10]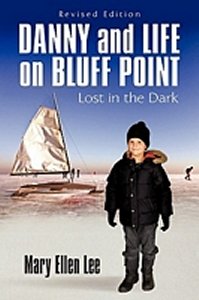 Danny and Life on Bluff Point: Lost in the Dark
by Mary Ellen Lee

Average Rating
[9/10]
(1 Review)
Molly has sent in a review for
Danny and Life on Bluff Point: Lost in the Dark
by Mary Ellen Lee. The exciting third book in this charming series of historical novels for children sees the adventures continue for ten-year-old Danny in 1890s rural upstate New York. It's the winter of 1895 in Bluff Point, New York, and though chores and school continue, Danny manages to make time for fun. He and his family enjoy all that living in the country has to offer-ice skating, fishing, sledding, and even a winter party with friends and neighbours. Pa and Uncle Henry race their spirited teams and sleighs along the Ridge Road, and Danny is given his own small iceboat, one to be shared with Cousin Jay. One day while out on the iceboat, Danny fails to pay attention to where he is and how far out onto the lake he's gone. He spends a chilly, windless night alone on the ice of Keuka Lake. Cold and frightened, Danny chooses the wrong direction in the moonless night and walks further away from home. Can Danny find his way back before the winter wind turns even colder...
more»»
Molly Martin
30th June 2018
[9/10]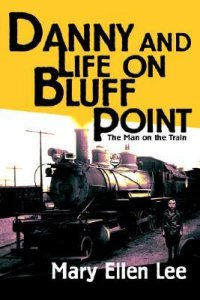 Danny and Life on Bluff Point: The Man on the Train
by Mary Ellen Lee

Average Rating
[9/10]
(1 Review)
Molly has sent in a review for
Danny and Life on Bluff Point: The Man on the Train
by Mary Ellen Lee, the fourth in a series of historical novels for children. It is now March of 1895 and the last iceboating of the winter is done with a family trip across Keuka Lake to the community of Crosby. Danny has his sister Mary with him and must carefully control his iceboat in a very strong wind. Great Grandma Baker tells the children about her family's trip from Rensselaer County to Orleans County on the Erie Canal in 1858. Grandma and Grandpa Scott leave Bluff Point and move to Gorham with the help of the Lee family. The ride on the steam cars is fun for all until Mary is trapped in the livestock car by an evil man. Danny helps with the rescue. Danny learns when it is time to stand up for himself and his loved ones...
more»»
Molly Martin
30th June 2018
[9/10]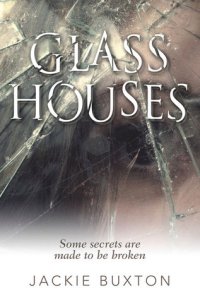 Glass Houses
by Jackie Buxton

Average Rating
[9/10]
(1 Review)
Chrissi has reviewed
Glass Houses
by Jackie Buxton. 'When she sent that text, all our lives changed for ever...' Fifty-one-year-old Tori Williams' life implodes when she sends a text while driving on the M62 motorway and allegedly causes the horrific crash in which three people die. Public and press are baying for her blood, but Tori is no wallflower and refuses to buckle under their pressure or be a pariah in society. Instead, she sets about saving the nation. But can she save Etta, the woman who saved her life? Or will Etta's secret be her downfall? This incredibly topical and contemporary morality tale appeals across generations and will find favour with fans of authors such as Liane Moriarty, Marian Keyes and Kathryn Croft...
more»»
Chrissi
31st March 2018
[9/10]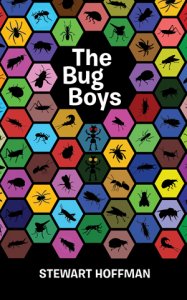 The Bug Boys
by Stewart Hoffman

Average Rating
[8/10]
(1 Review)
Nigel has reviewed
The Bug Boys
by Stewart Hoffman. Who would have thought that eating a peanut butter sandwich and an apple would change your life? Let alone get you mixed up with an old alien research project, and transform you into the superheroes your village never needed. For two young South Yorkshire lads, Alex Adams and Ian Harris, it was a geeky comic book dream come true, but it wasn't everything it was cracked up to be in the real world. They discover there are many layers between good and evil, and with great power, comes an embarrassing amount of gas...
more»»

Nigel
31st March 2018
[8/10]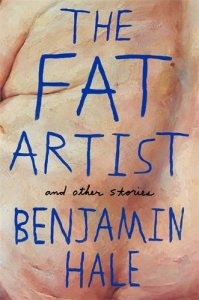 The Fat Artist and Other Stories
by Benjamin Hale

Average Rating
[7/10]
(1 Review)
Ben Macnair has sent in a review for
The Fat Artist and Other Stories
by Benjamin Hale. Weaving a pleasure in the absurd with an exploration of the extraordinary variety of the human condition and the sway our most private selves and hidden pasts hold over us, the stories in
The Fat Artist
reside in the unnerving intersections between life and death, art and ridicule, consumption and creation. Benjamin Hale's fiction abounds with a love of language and a wild joy for storytelling. In prose alternately stark, lush, and hallucinatory, occasionally nightmarish and often absurd, the seven stories in this collection are suffused with fear and desire, introducing us to a company of indelible characters reeling with love, jealousy, megalomania, and despair...
more»»
Ben Macnair 31st March 2018
[7/10]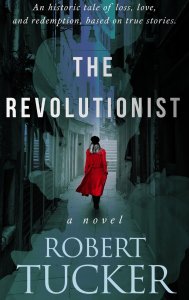 The Revolutionist
by Robert Tucker


Average Rating
[9/10]
(1 Review)
Paul has sent in a review for
The Revolutionist
by Robert Tucker. Two different families escape from the political tyranny of their respective homelands, the Josephsons from Sweden and Matias and Kurt Bauman, brothers from Germany and Austria Hungary. Their journey brings them to America in the throes of the industrial revolution during the 1890s and early 1900s. In search of a secret list of insurgent social democrats, the bounty hunter assassin, Luther Baggot, tracks his victims to the American heartland. Following the murder of their mother and father, Newt, Julie, and their friends, Aaron and Beth Peet, hide from the killer in a Northern Minnesota logging camp. Believing the children have taken possession of the list, Luther tracks them down. Fleeing to a central Minnesota town, the four young people come across a remote business location of Bauman Enterprises and meet Matias Bauman, who had been a friend and former political collaborator with Newt's and Julie's parents. He takes them all to Chicago where a different world opens up to them as they are thrust into the turmoil and violence of an urban society and economy careening into the new century...
more»»

Paul Lappen
31st March 2018
[9/10]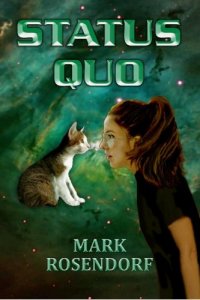 Status Quo
by Mark Rosendorf

Average Rating
[9/10]
(1 Review)
Molly has sent in a review for
Status Quo
by Mark Rosendorf. College student Alexander Copeland worked as an assistant for astronomer Gordon Maxwell. Alex was offered the opportunity of a lifetime – to join a small civilian crew and travel to outer space to investigate a mysterious wormhole presumed to have been created by an alien species. But the top-secret government division sponsoring Dr. Maxwell's research abruptly canceled the expedition and closed down the entire project. Seven years later, twenty-five-year-old Alex, working as a New York inner-city junior high school science teacher, is contacted by the same arrogant government project director who tells him the original space expedition has been revived. Alex is offered a seat on an advanced space shuttle christened Status Quo, set to go through the wormhole. But Alex is immediately suspicious. After seven years, why is the project suddenly on again...
more»»
Molly Martin
31st March 2018
[9/10]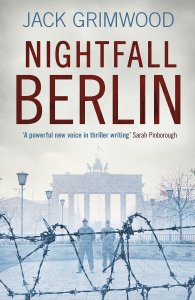 Nightfall Berlin
by Jack Grimwood

Average Rating
[8/10]
(1 Review)
Chrissi has reviewed
Nightfall Berlin
by Jack Grimwood. In 1986, news that East-West nuclear-arms negotiations are taking place lead many to believe the Cold War may finally be thawing. For British intelligence officer Major Tom Fox, however, it is business as usual. Ordered to arrange the smooth repatriation of a defector, Fox is smuggled into East Berlin. But it soon becomes clear that there is more to this than an old man wishing to return home to die - a fact cruelly confirmed when Fox's mission is fatally compromised. Trapped in East Berlin, hunted by an army of Stasi agents and wanted for murder by those on both sides of the Wall, Fox must somehow elude capture and get out alive. But to do so he must discover who sabotaged his mission and why...
Nightfall Berlin
is a tense, atmospheric and breathtaking thriller that drops you deep into the icy heard of the Cold War...
more»»
Chrissi
28th February 2018
[8/10]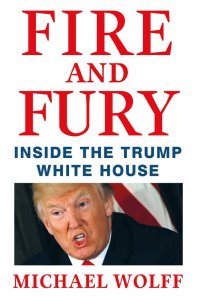 Fire and Fury
by Michael Wolff

Average Rating
[6/10]
(1 Review)
Ben Macnair has sent in a review for
Fire and Fury
by Michael Wolff. With extraordinary access to the Trump White House, Michael Wolff tells the inside story of the most controversial presidency of our time. The first nine months of Donald Trump's term were stormy, outrageous - and absolutely mesmerising. Now, thanks to his deep access to the West Wing, bestselling author Michael Wolff tells the riveting story of how Trump launched a tenure as volatile and fiery as the man himself. In this explosive book, Wolff provides a wealth of new details about the chaos in the Oval Office. Never before has a presidency so divided the American people. Brilliantly reported and astoundingly fresh, Michael Wolff's
Fire and Fury
shows us how and why Donald Trump has become the king of discord and disunion...
more»»
Ben Macnair 28th February 2018
[6/10]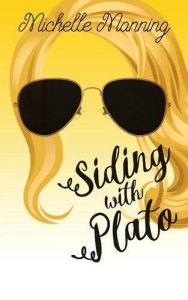 Siding with Plato
by Michelle Manning


Average Rating
[9/10]
(1 Review)
Paul has sent in a review for
Siding with Plato
by Michelle Manning. Brooke Aarons can't get to college fast enough. Leaving behind her small town life, she intends to transform herself into a brilliant psychologist at the University of Texas, with no distractions to slow her down. Fascinated by the study of human behaviour, Brooke decides to see what all the fuss is about when she agrees to go on a double date with the school's star football player - and worse, enjoying it - Brooke has to wonder if she's the one who needs her head examined. James Cartwright's easy life, endless bucks, and long line of willing girls should make him a non-starter for Brooke. She's too smart to let all those attributes trick her into thinking he's worth her time. But as his charms begin to beat her logic, she soon learns the psychology behind a bad crush is a whole lot messier of a subject. Maybe Plato was right. Maybe love is a serious mental disease. If so, her psych. classes better offer a solution to falling in love fast before James's attention proves to be a terminal condition...
more»»

Paul Lappen
28th February 2018
[9/10]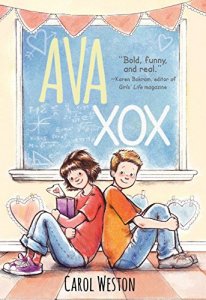 Ava XOX
by Carol Weston

Average Rating
[9/10]
(1 Review)
Molly has sent in a review for
Ava XOX
by Carol Weston. Love is in the air and Ava thinks she's allergic. Valentine's Day is just around the corner, and Ava couldn't care less. That is, until a new girl, Kelli, asks out Ava's friend Chuck... and he says yes! What?!? Ava is NOT okay with this. But since when does she think about boys? For the first time ever, words fail Ava. She isn't sure what she's feeling (Like? Love? Friendship? Frustration?), or what "going out" even means. After all, fifth graders aren't allowed to go anywhere by themselves, are they? To top it off, Pip's friend Tanya is being bullied for her size. Ava wants to help but, uh oh, it's not as easy as she imagines. The New York Times called Ava and Pip "a love letter to language." With this third diary format, Girls' Life advice columnist Carol Weston hits another home run...
more»»
Molly Martin
28th February 2018
[9/10]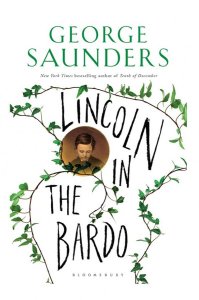 Lincoln in the Bardo
by George Saunders

Average Rating
[9/10]
(1 Review)
Nigel has reviewed
Lincoln in the Bardo
by George Saunders, the Winner of the Man Booker Prize 2017. The extraordinary first novel by the bestselling, Folio Prize-winning, National Book Award-shortlisted George Saunders, about Abraham Lincoln and the death of his eleven year old son, Willie, at the dawn of the Civil War. The American Civil War rages while President Lincoln's beloved eleven-year-old son lies gravely ill. In a matter of days, Willie dies and is laid to rest in a Georgetown cemetery. Newspapers report that a grief-stricken Lincoln returns to the crypt several times alone to hold his boy's body. From this seed of historical truth, George Saunders spins an unforgettable story of familial love and loss that breaks free of realism, entering a thrilling, supernatural domain both hilarious and terrifying. Willie Lincoln finds himself trapped in a transitional realm - called, in Tibetan tradition, the bardo - and as ghosts mingle, squabble, gripe and commiserate, and stony tendrils creep towards the boy, a monumental struggle erupts over young Willie's soul...
more»»

Nigel
31st January 2018
[9/10]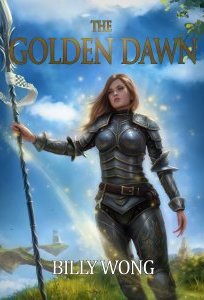 The Golden Dawn
Chronicles of the Floating Continent Book 1
by Billy Wong


Average Rating
[8/10]
(1 Review)
Paul has sent in a review for the first book in Billy Wong's Chronicles of the Floating Continent Series,
The Golden Dawn
. Rousing fantasy adventure with a butt-kicking heroine. Saint Princess Julianna, powerful warrior mage and ruler of Aerilea, sacrifices her life defending her land from a mountain sized monster god. When she returns from the dead years later, she learns the nations united under her banner have drifted apart and sets out to restore order. But a new danger threatens the very existence of the floating continent on which they live, and Julianna and her allies must rise to the occasion to save it once again...
more»»

Paul Lappen
31st January 2018
[8/10]
She's Like a Rainbow
by Eileen Colucci

Average Rating
[9/10]
(1 Review)
Molly has sent in a review for
She's Like a Rainbow
by Eileen Colucci. "The summer I turned ten, my life took a fairy tale turn." So begins Reema Ben Ghazi's tale set in Morocco. Reema awakes one morning to find her skin has changed from whipped cream to dark chocolate. From then on, every few years she undergoes another metamorphosis, her colour changing successively to red, yellow and ultimately brown. What is the cause of this strange condition and is there a cure? Does the legend of the White Buffalo have anything to do with it? As Reema struggles to find answers to these questions, she confronts the reactions of the people around her, including her strict and unsympathetic mother, Lalla Jamila; her timid younger sister, Zakia; and her two best friends, Batoul and Khalil. At the same time, she must deal with the trials of adolescence even as her friendship with Khalil turns to first love...
more»»
Molly Martin
31st January 2018
[9/10]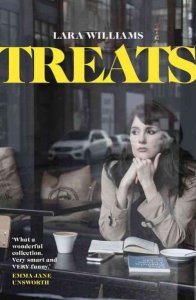 Treats
by Lara Williams

Average Rating
[8/10]
(1 Review)
Ben Macnair has sent in a review for
Treats
by Lara Williams. 'It was the curse of the modern age, options; who needed options, when everything was essentially meaningless?' So says one of the characters in Lara Williams's extraordinary debut story collection.
Treats
is a break-up album of tales covering relationships, the tyranny of choice and self-navigation. This fresh, beguiling new voice paints a portrait of contemporary womanhood, balancing wry humour with a pervading sense of alienation. Williams's characters struggle with how to negotiate intimacy within relationships and isolation when single, the pitfalls and indignities of dating, dragged down by dissatisfaction. Meanwhile the dilemmas of contemporary adulthood play out, including abortion, depression, extra-marital affairs, infatuation, new baby anxiety, bereavement, hair loss, sexual ethics, cats and taxidermy.
Treats
is a sharply authentic collection of short stories which pinpoint life in the twenty-first century...
more»»
Ben Macnair 31st January 2018
[8/10]

Book Collector News
Book Collector News provides hints and tips on buying and collecting books, especially sourcing limited editions at low cost from original sellers who still have them in stock.

PS2 are running a good offer at the moment, especially if you haven't bought any of their titles before.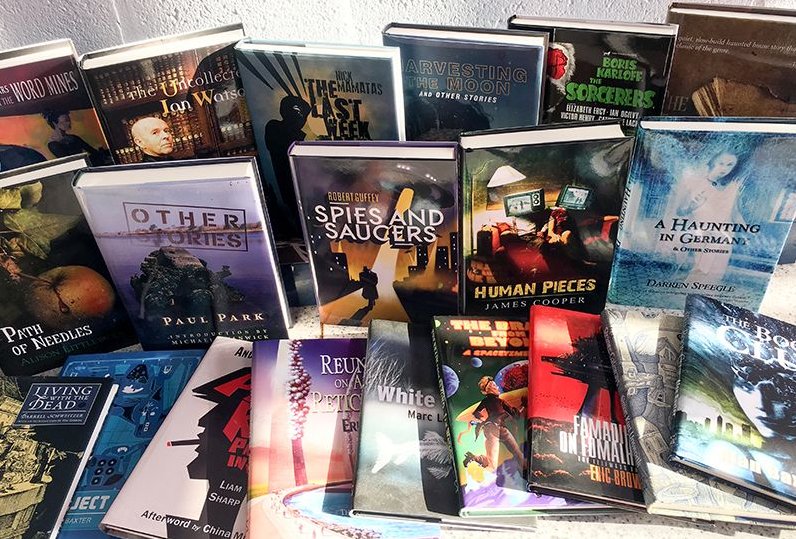 PERFECT 10 Bundle of Books OFFER

This 10 book offer contains over £200 worth of regular hardcover editions for just £19.99 + P&P.

Plus, they are throwing in, for no additional cost, a booklet containing the opening passages/chapters of Joe Hill's THE FIREMAN, as well as an ARC (Advanced Reading Copy / Uncorrected proof) - they have many varied editions going back to the early days of PS.

Here's what you will get:
Over £200 worth of NOVELS / COLLECTIONS / ANTHOLOGIES (they get to choose but FIVE of the TEN will be signed)
1 FOR OPENERS (The Fireman by Joe Hill)
1 ARC (they have many varied editions going back to the early days of PS)

Please note: The product image is for display purposes only and the make-up of each bundle may differ. They will choose the hardcovers and ARCs. They've been paring down the number of file copies they keep at PS Towers and so there are some real gems from days gone by to select from. Many of the titles have not been offered on PS2 before. So expect the unexpected. If you order more than one bundle, they cannot ensure that all the books are different.

This is a clearance offer, so whilst they will ensure that all the books are complete - and readable - there will inevitably be some signs of wear in some of the titles. The picture shown is representative of the books on offer but as stock diminish they reserve the right to substitute new titles.

Postage Costs: UK £4.99, Euro £8.99, North America £9.99, ROW £13.99

Finally, before you buy, check out the latest offer on the PS2 website as some of the above may have changed since posting - E&OE.
Update 22nd December 2018 - Out of Stock
Update 17th April 2019 - Back in Stock :)
Update 30th April 2019 - Out of Stock
Update 4th May 2019 - Out of Stock - link now goes to 'Mixed Bag of 10 Books OFFER [5 signed 5 unsigned]' for £25.00 + P&P
Admin 30th November 2018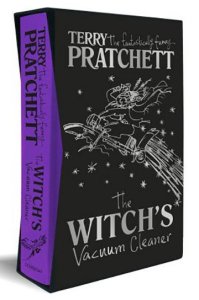 Book Collector News
Book Collector News provides hints and tips on buying and collecting books, especially sourcing limited editions at low cost from original sellers who still have them in stock.

The Witch's Vacuum Cleaner
by Terry Pratchett
Forbidden Planet currently have copies of the Deluxe Hardback Collector's Edition of The Witch's Vacuum Cleaner by Terry Pratchett at the reduced price of only £9.99 + P&P against the RRP of £25.00. This limited hardback edition had a print run of 5000 copies, inside a deluxe slipcase with silver foil printing and over a hundred black-and-white illustrations by Mark Beech. Copies are still available from Amazon at £19.49 while Marketplace sellers start at £14.51 + £2.80 P&P. EBay have new copies starting at £14.99.

The Witch's Vacuum Cleaner and Other Stories by Terry Pratchett
Poor Mr Swimble is having a bad day. Rabbits are bouncing out of his hat, pigeons are flying out of his jacket and every time he points his finger, something magically appears - cheese sandwiches, socks... even a small yellow elephant on wheels! It's becoming a real nuisance - and he's allergic to rabbits. His friends at the Magic Rectangle can't help, but the mysterious vacuum cleaner he saw that morning may have something to do with it... Fourteen fantastically funny stories from master storyteller Sir Terry Pratchett, full of food fights, pirates, wizards and crooks!
'Arresting stuff! So funny it's criminal!' - PC Gorsebush Jones.
Update 16th February 2019 - Currently Unavailable
Admin 30th June 2018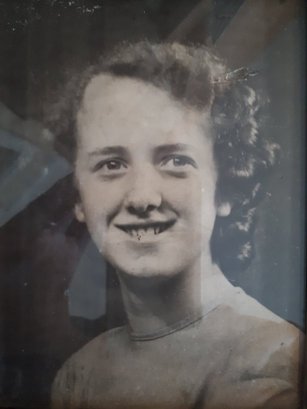 Alma

14th January 1934
–
29th April 2018

In loving memory of an avid reader who loved books

Admin 5th May 2018