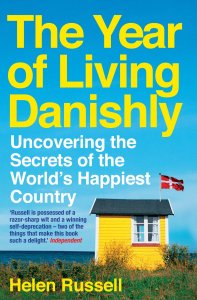 The Year of Living Danishly
by Helen Russell

Average Rating
[6/10]
(1 Review)
Ben Macnair has sent in a review for
The Year of Living Danishly
by Helen Russell. When she was suddenly given the opportunity of a new life in rural Jutland, journalist and archetypal Londoner Helen Russell discovered a startling statistic: the happiest place on earth isn't Disneyland, but Denmark, a land often thought of by foreigners as consisting entirely of long dark winters, cured herring, Lego and pastries. What is the secret to their success? Are happy Danes born, or made? Helen decides there is only one way to find out: she will give herself a year, trying to uncover the formula for Danish happiness. From childcare, education, food and interior design (not to mention 'hygge') to SAD, taxes, sexism and an unfortunate predilection for burning witches,
The Year of Living Danishly
is a funny, poignant record of a journey that shows us where the Danes get it right, where they get it wrong, and how we might just benefit from living a little more Danishly ourselves...
more»»
Ben Macnair 31st May 2019
[6/10]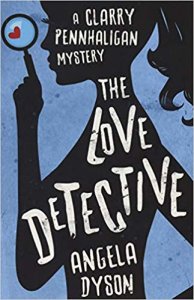 The Love Detective
by Angela Dyson

Average Rating
[9/10]
(1 Review)
Chrissi has reviewed
The Love Detective
by Angela Dyson. Clarry is 26, attractive, funny - and on the road to nowhere. Living a makeshift existence as a waitress, she knows life should be led with some sort of plan, but unfortunately planning is something she needs to get around to. Enter her best friend Laura with a seemingly simple request: check out Simon, estate agent and new boyfriend, to make sure he really is interested in Laura and not the solicitor help she can provide. Clarry is no detective, unless you count tracking down where her next tip is coming from. Still, what harm could a little amateur sleuthing do? With the aid of Flan, a glamorous septuagenarian, Flan's lover, and a cast of colourful characters from the restaurant she works at, Clarry plunges into the investigation with a few pitfalls, pratfalls and a dodgy moment where she's mistaken as a pole dancer (and not in a good way). It isn't until 1) she discovers that Simon's a two-timing creep, and 2) in a sinister turn, she uncovers an evil criminal enterprise, that she realises amateur sleuthing is not for the faint of heart...
more»»
Chrissi
30th April 2019
[9/10]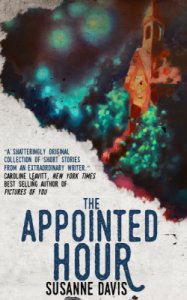 The Appointed Hour
by Susanne Davis


Average Rating
[9/10]
(1 Review)
Paul has sent in a review for
The Appointed Hour
by Susanne Davis. In these luminous interconnected stories, Susanne Davis crafts characters whose roots run deep into the land. A woman experiencing post-traumatic stress disorder finds her voice in communion with other women. A Mayflower descendant wrestles with the legacy of a controversial monument that honours his ancestor. A tattoo artist fights for the passionate dream of his art. A couple confronts the foundation of their marriage when faced with a terminal diagnosis. The Appointed Hour shines a compassionate light on a changing rural America, spanning generations and locations by exploring the emotions that accompany life's trials. The heart-wrenching challenges draw Davis's characters together in feelings of love, loss, hope, and community, united throughout history by the place they call home...
more»»

Paul Lappen
30th April 2019
[9/10]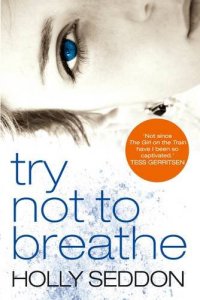 Try Not to Breathe
by Holly Seddon

Average Rating
[7/10]
(1 Review)
Ben Macnair has sent in a review for
Try Not to Breathe
by Holly Seddon. Alex is sinking. Slowly but surely, she's cut herself off from everything but her one true love - drink. Until she's forced to write a piece about a coma ward, where she meets Amy. Amy is lost. When she was fifteen, she was attacked and left for dead in a park. Her attacker was never found. Since then, she has drifted in a lonely, timeless place. She's as good as dead, but not even her doctors are sure how much she understands. Alex and Amy grew up in the same suburbs, played the same music, flirted with the same boys. And as Alex begins to investigate the attack, she opens the door to the same danger that has left Amy in a coma.
You won't be able to put it down. Just remember to breathe...
more»»
Ben Macnair 30th April 2019
[7/10]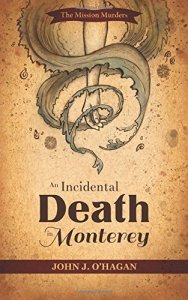 An Incidental Death in Monterey
by John J. O'Hagan

Average Rating
[9/10]
(1 Review)
Molly has sent in a review for
An Incidental Death in Monterey
by John J. O'Hagan. Father Juan Ibarra is a Franciscan friar in California. He also happens to be a physician. He has been sent to the territory to bring some relief to the native Californians, who are suffering terribly under the imposed rule of the Spanish Empire, particularly from introduced disease. Father Juan is asked to perform a routine autopsy on a young Indian woman. To his dismay he discovers that she was murdered. As he and Major Eduardo Carrillo, the commander of the Monterey Presidio, investigate the death it develops that the young woman was an unwilling concubine to the governor of California. Further, she had recently been threatened by the governor's wife. It turns out sexual infidelity is not the governor's only failing. He has been dealing under the table with the captain of an American ship in the harbor, and the dead woman served as a courier in financial dealings between the governor and the Americans, all to the detriment of the King...
more»»
Molly Martin
30th April 2019
[9/10]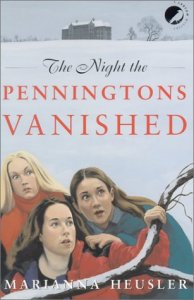 The Night the Penningtons Vanished
by Marianna Heusler

Average Rating
[9/10]
(1 Review)
Molly has sent in a review for
The Night the Penningtons Vanished
by Marianna Heusler. Alone in her aunt's gift shop How Do I Love Thee? late one evening, Isabella Ripa opens the door to a glamorous woman carrying a birdcage. Isabella is enchanted by the woman's love birds and agrees to take them - at least for the night - until she can persuade her Aunt Talullah to adopt the pair, called the Penningtons. But in the morning the birds are gone. In their place is a book of love poems. As Isabella and her friends set out to recover the birds, they become embroiled in a mystery of a missing actress, a robbery and an intruder in Aunt Talullah's house.
The Night the Penningtons Vanished
introduces a delightful trio of friends who work together to solve one strange problem after another. Buffetted by the demands of her teen years and conflict with her older sister, Isabella is determined to get to the bottom of the Penningtons mystery.
2003 Edgar Nominee, Best Young Adult Novel...
more»»
Molly Martin
30th April 2019
[9/10]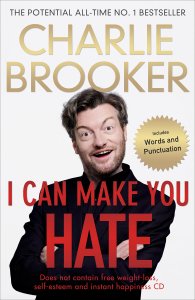 I Can Make You Hate
by Charlie Brooker

Average Rating
[6/10]
(1 Review)
Ben Macnair has sent in a review for
I Can Make You Hate
by Charlie Brooker. Would you like to eat whatever you want and still lose weight? Who wouldn't? Keep dreaming, imbecile. In the meantime, if you'd like to read something that alternates between laugh-out-loud-funny and apocalyptically angry, keep holding this book. Steal it if necessary. In his latest collection of rants, raves, hastily spluttered articles and scarcely literate scrawl, Charlie Brooker proves that there is almost nothing in this universe, big or small, that can't reduce a human being to a state of pure blind hatred. It won't help you lose weight, feel smarter, sleep more soundly, or feel happier about yourself. It WILL provide you with literally hours of distraction and merriment. It can also be used to stun an intruder, if you hit him with it correctly (hint: strike hard, using the spine, on the bridge of the nose)...
more»»
Ben Macnair 30th April 2019
[6/10]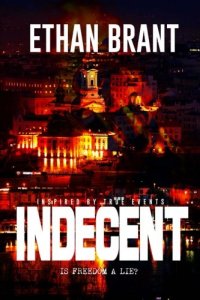 Indecent
by Ethan Brant


Average Rating
[8/10]
(1 Review)
Paul has sent in a review for
Indecent
by Ethan Brant. Being a criminal isn't as simple as it seems! There was a time when six countries were united by one man named Tito. He defended the country from the tyranny of Hitler, thus establishing himself as a leader. His system of government was Socialism controlled by his Secret Police - the UDBA. Most of the population was thrilled to live such a life and they considered the agents their protectors, but one brilliant kid disagreed. Zlatan, at the age of sixteen, decides to live outside the system, but that leads him to prison, to serve a sentence of five years. Inside he meets his teacher, Uncle, a former spy for Tito's Gestapo, who arranges an early release for him, but it comes with a high price. In front of the prison gates, two agents catch him and give him an ultimatum - do or die. Zlatan agrees to their criminal requests but not for 'King and Country' but for the freedom he craves. His actions lead him to discover something dark in the pit of his mind. He learns there are greater things to fear than the police and other criminals. He must answer the question, is he actually free...
more»»

Paul Lappen
30th April 2019
[8/10]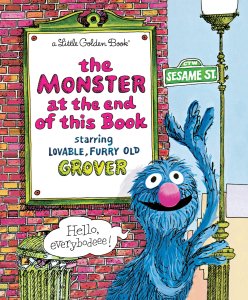 The Monster at the End of this Book
by Jon Stone

Average Rating
[9/10]
(1 Review)
Molly has sent in a review for
The Monster at the End of this Book
by Jon Stone. The original Little Golden Book has sent generations of readers into gales of laughter and has become a true modern classic. This addition to the
Sesame Street
collection provides pre-schoolers with a fun-filled tale as Grover uses suspense to build up to the mystery monster at the end of the book. By all accounts, this book is a favourite among toddlers and adults alike. Generations will recall their first time reading along as lovable, furry old Grover begs the reader not to turn the page... for a monster is at the end of the book! But, of course, the monster is none other than Grover himself. A classic, not to be missed...
more»»
Molly Martin
31st March 2019
[9/10]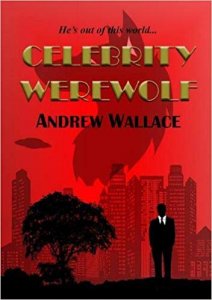 Celebrity Werewolf
by Andrew Wallace

Average Rating
[8/10]
(1 Review)
Nigel has reviewed
Celebrity Werewolf
by Andrew Wallace. Suave, sophisticated, erudite and charming, Gig Danvers seems too good to be true. He appears from nowhere and sets about revolutionising science and promoting humanitarian causes, using his growing influence for the benefit of all humankind. But where did he come from, and are his critics right to be cautious? Is there a darker side to this enigmatic benefactor – one that's more in keeping with his persona as Celebrity Werewolf? Andrew Wallace masterfully blends horror with high concept science fiction, in a short novel of first contact that is both moving and funny, yet plumbs the darkness of the human soul. The result is a story of surprises, wonder, and of hope...
more»»

Nigel
28th February 2019
[8/10]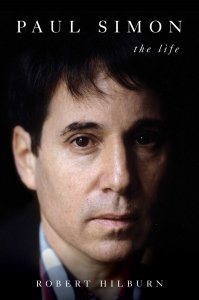 Paul Simon the Life
by Robert Hilburn

Average Rating
[8/10]
(1 Review)
Ben Macnair has sent in a review for
Paul Simon the Life
by Robert Hilburn. Through such hits as
The Sound of Silence
,
Bridge Over Troubled Wate
r,
Still Crazy After All These Years
, and
Graceland
, Paul Simon has spoken to us in songs for a half-century about alienation, doubt, survival, and faith in ways that have established him as one of the most honoured and beloved songwriters in American pop music history. Yet Simon has refused to talk to potential biographers and urged those close to him to also remain silent. But Simon not only agreed to talk to biographer Robert Hilburn for what has amounted to more than sixty hours, he also encouraged his family and friends to sit down for in-depth interviews. Paul Simon is a revealing account of the challenges and sacrifices of artistry at the highest level. He has also lived a roller-coaster life of extreme ups and downs. We not only learn Paul's unrelenting drive to achieve artistry, but also the subsequent struggles to protect that artistry against distractions – fame, wealth, marriage, divorce, drugs, complacency, public rejection, self-doubt – that have frequently derailed pop stars and each of which he encountered. From dominating the charts with Art Garfunkel and a successful reinvention as a solo artist, to his multiple marriages and highly publicized second divorce from Carrie Fisher, this book covers all aspects of this American icon...
more»»
Ben Macnair 28th February 2019
[8/10]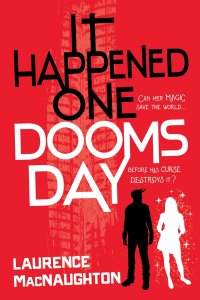 It Happened One Doomsday
by Laurence MacNaughton


Average Rating
[9/10]
(1 Review)
Paul has sent in a review for
It Happened One Doomsday
by Laurence MacNaughton. Magic is real. A handful of sorcerers wield arcane power against demons and the forces of darkness. These protectors of the powerless are the best magic-users in the world. Unfortunately, Dru isn't one of them. She's got magical potential. She uses crystals to see enchantments, and she can research practically anything in the library in the back of her little store, sandwiched between a pawnshop and a 24-hour liquor mart. She sells enough crystals, incense, and magic charms to scrape by. Everything changes the day a handsome mechanic pulls up in a possessed black muscle car, his eyes glowing red. Just being near Greyson raises Dru's magical powers to dizzying heights. But he's been cursed to transform into a demonic creature that could bring about a fiery doomsday. There's only one chance to break Greyson's curse - and it's about to fall into Dru's inexperienced hands...
more»»

Paul Lappen
28th February 2019
[9/10]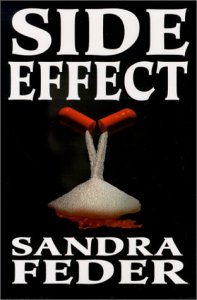 Side Effect
by Sandra Feder

Average Rating
[8/10]
(2 Reviews)
Molly has sent in a review for
Side Effect
by Sandra Feder. Have you ever licked your finger to turn a page in a book, or to separate the pages of a letter? A harmless gesture, unless you died as a result of it. In the opening pages of
Side Effect
, death is delivered by mail. What these people do? Why did they have to die? Who could possibly profit from such cold blooded murders? In
Side Effect
- set in the drug industry and taking place over just nine days - a group of ruthless people come up against a brilliant and bull headed man who will risk anything to defend what is his. Dr. Grant Fraser, who lives and breathes drug research, creates an immunity-strengthening drug that may change the way doctors fight disease. When his employer, Altimate Pharmaceuticals, abruptly stops research on his drug Grant doesn't believe the reasons he is given and he is determined to know the truth. Grant discovers that his drug has a disastrous side effect, exploited in a widespread scheme that has caused a number of deaths. He feels responsible for his creation, and tries to stop the conspirators before anyone else dies - in spite of their repeated attempts to kill him. Who is actually behind the scheme - and the real purpose they have for his drug - are revelations that turn his world upside down...
more»»
Molly Martin
28th February 2019
[9/10]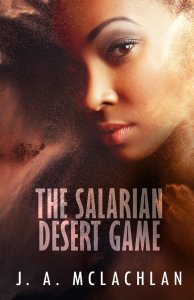 The Salarian Desert Game
by J. A. McLachlan


Average Rating
[9/10]
(1 Review)
Paul has sent in a review for
The Salarian Desert Game
by J. A. McLachlan. What if someone you love gambled on her life... Games are serious business on Salaria, and the stakes are high. When Kia's older sister, in a desperate bid to erase their family debt, loses the game and forfeits her freedom, Kia is determined to rescue her. When Kia arrives on Salaria, she learns it's a world where a few key players control the board, and the pawns are ready to revolt. Kia joins the conflict in order to save her sister. As if she doesn't already have enough to handle, Agatha, the maddeningly calm Select who lives life both by-the-book and off-the-cuff -- and always at the wrong time, according to Kia -- shows up to help, along with handsome Norio, a strong-willed desert girl with her own agenda, and a group of Salarian teens earning their rite of passage in the treacherous desert game. What can an interpreter and former thief possibly do in the midst of all this to keep the people she loves alive...
more»»

Paul Lappen
31st January 2019
[9/10]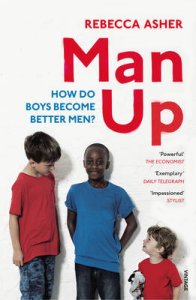 Man Up
by Rebecca Asher

Average Rating
[7/10]
(1 Review)
Ben Macnair has sent in a review for
Man Up - How do Boys Become Better Men?
by Rebecca Asher. What does it mean to be a man today? Much is being done to change negative female stereotypes but we still expect that big boys don't cry, strong and silent types get the girl, and that there is such a thing as a 'real man'.
Man Up
challenges the accepted rules of masculinity. It confronts the reasons why boys are three times more likely than girls to be suspended from school, four times more likely to have behavioural difficulties, and why men make up 75% of suicides and 95% of prisoners. From babyhood through school and adolescence, to work and relationships, fatherhood and friendships in old age,
Man Up
investigates the unique difficulties boys and men encounter. Through uplifting testimony, fascinating research and real-life case studies, this book shows that change is possible and that there is room for men and boys to find greater fulfilment and happiness. Urgent, eye-opening and proactive, Man Up seeks to free men from unhealthy and limiting cultural expectations, for the benefit of everyone...
more»»
Ben Macnair 31st January 2019
[7/10]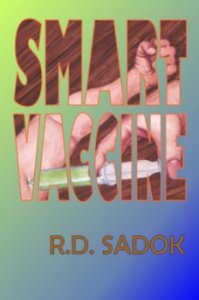 Smart Vaccine
by R. D. Sadok

Average Rating
[8/10]
(1 Review)
Molly has sent in a review for
Smart Vaccine
by R. D. Sadok. Will a powerful drug created to heal be twisted for evil purposes? Jon Randall, a molecular biologist, has been highly honoured by his employer for developing the experimental drug, SV-136, that has proven effective in treating Alzheimer's disease. Charles Lanier, an envious co-worker, reasons that if the drug works so well with Alzheimer's patients, perhaps it will also give him the boost in intelligence he needs to better compete with his rival. Going against his training, ethics and conscience, he self-injects. The intelligence-high Lanier experiences is far beyond his wildest dreams, but leads to consequences exceeding his worst nightmares, putting his and Randall's life in grave danger. Will faith in and obedience to the Lord be enough to defeat the threat of a new evil being unleashed upon the world that would surpass meth and cocaine...
more»»
Molly Martin
31st January 2019
[8/10]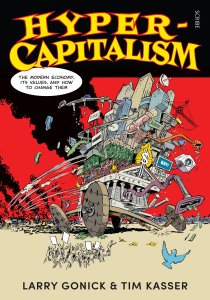 Hyper-Capitalism
by Larry Gonick and Tim Kasser


Average Rating
[9/10]
(1 Review)
Paul has sent in a review for
Hyper-Capitalism: The Modern Economy, Its Values and How to Change Them
by Larry Gonick and Tim Kasser. An acerbic graphic takedown of capitalism. In
Hyper-Capitalism
, cartoonist Larry Gonick and psychologist Tim Kasser offer a vivid and an accessible new way to understand how global, privatising, market-worshipping hyper-capitalism is threatening human wellbeing, social justice, and the planet. Drawing from contemporary research, they describe and illustrate concepts (such as corporate power, free trade, privatisation, and deregulation) that are critical for understanding the world we live in, and movements (such as voluntary simplicity, sharing, alternatives to GDP, and protests) that have developed in response to the system. Gonick and Kasser's pointed and profound cartoon narratives provide a deep exploration of the global economy and the movements seeking to change it, all rendered in clear, graphic - and sometimes hilarious - terms. In the process, they point the way to a healthier future for all of us...
more»»

Paul Lappen
31st January 2019
[9/10]

Book Collector News
Book Collector News provides hints and tips on buying and collecting books, especially sourcing limited editions at low cost from original sellers who still have them in stock.

H.P. Lovecraft:
The Complete Fiction
Auto pricing on Amazon has driven down the cost of the wonderful Barnes & Noble Collectible Classics Omnibus Edition of H.P. Lovecraft: The Complete Fiction from the retail price of £30.00. It is currently selling for £21.00 on various sites, including the Book Depository; however, you can actually pick it up for only £17.81 with free P&P from Amazon marketplace here – from the Book Depository no less! Don't you just love pricing bots?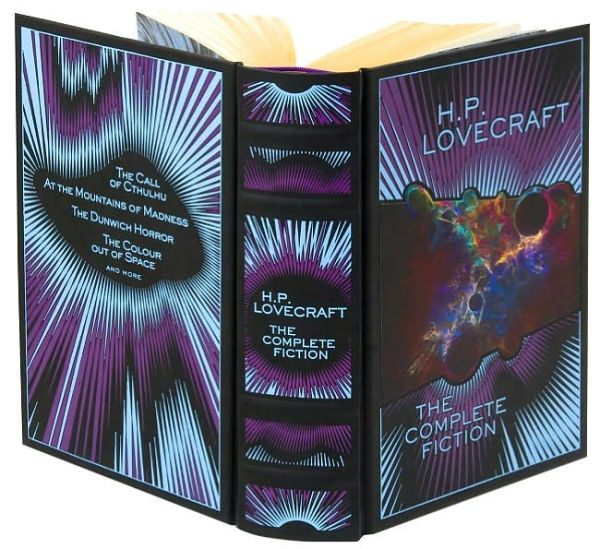 H.P. Lovecraft: The Complete Fiction
H.P. Lovecraft fused supernatural horror with visionary science fiction; this volume collects together all of these writings. This is an exquisitely designed edition that features a silk-ribbon bookmark, distinctive gilt edging & marbled endpapers. This is the perfect gift for book lovers and an artful addition to any home library. In the 1920s and '30s, H.P. Lovecraft pioneered a new type of fiction that fused elements of supernatural horror with the concepts of visionary science fiction. Lovecraft's tales of cosmic horror revolutionised modern horror fiction and earned him the reputation of the most influential American writer of weird tales since Edgar Allan Poe. "H.P. Lovecraft: The Complete Fiction" collects for the first time in a single volume all of Lovecraft's groundbreaking fictions. The book is exquisitely designed with bonded-leather bindings, distinctive gilt edging and an attractive silk-ribbon bookmark. Decorative, durable, and collectible, the "Leatherbound Classics" series offers hours of pleasure to readers young and old and is an indispensable cornerstone for any home library.
Admin 30th April 2019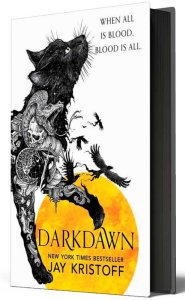 Book Collector News
Book Collector News provides hints and tips on buying and collecting books, especially sourcing limited editions at low cost from original sellers who still have them in stock.

Darkdawn
by Jay Kristoff
Darkdawn is the eagerly awaited culmination of the The Nevernight Chronicles by Jay Kristoff. To be published on the 5th September 2019 Waterstones are once again producing an exclusive signed edition with black sprayed page edges. Currently available on Pre-Order at £14.99 + P&P (free if you spend over £20 or use Click and Collect) here. Since the Waterstones' special editions of both Nevernight (Book 1) and Godsgrave (Book 2) sold out fairly quickly it is a sure bet that all those previous collectors are eager to get their hands on this edition of Darkdawn (Book 3) and complete the set. We have pre-ordered ours and if you have the first two we recommend you do the same.

Darkdawn by Jay Kristoff
Discover the bloody end of Mia Corvere's story as internationally bestselling author Jay Kristoff brings The Nevernight Chronicle to its epic conclusion.
The greatest games in Godsgrave's history have ended with the most audacious murders in the history of the Itreyan Republic.
Mia Corvere, gladiatii, escaped slave, and infamous assassin, is on the run. Pursued by Blades of the Red Church and soldiers of the Luminatii legion, she may never escape the City of Bridges and Bones alive. Her mentor Mercurio is now in the clutches of her enemies. Her own family wishes her dead. And her nemesis, Consul Julius Scaeva, stands but a breath from total dominance over the Republic.
But beneath the city, a dark secret awaits. Together with her lover Ashlinn, brother Jonnen, and a mysterious benefactor returned from beyond the veil of death, she must undertake a perilous journey across the Republic, seeking the final answer to the riddle of her life. Truedark approaches. Night is falling on the Republic for perhaps the final time.
Can Mia survive in a world where even daylight must die?
Admin 31st January 2019