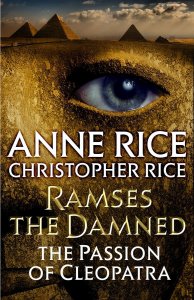 Ramses the Damned:
The Passion of Cleopatra
by Anne Rice &‎ Christopher Rice

Average Rating
[7/10]
(1 Review)
Nigel has reviewed
Ramses the Damned: The Passion of Cleopatra
by Anne Rice & Christopher Rice. Ramses the Great, former pharaoh of Egypt, is reawakened by the elixir of life in Edwardian England. Now immortal with his bride-to-be, he is swept up in a fierce and deadly battle of wills and psyches against the once-great Queen Cleopatra. Ramses has reawakened Cleopatra with the same perilous elixir whose unworldly force brings the dead back to life. But as these ancient rulers defy one another in their quest to understand the powers of the strange elixir, they are haunted by a mysterious presence even older and more powerful than they, a figure drawn forth from the mists of history who possesses spectacular magical potions and tonics eight millennia old. This is a figure who ruled over an ancient kingdom stretching from the once-fertile earth of the Sahara to the far corners of the world, a queen with a supreme knowledge of the deepest origins of the elixir of life. She may be the only one who can make known to Ramses and Cleopatra the key to their immortality - and the secrets of the miraculous, unknowable, endless expanse of the universe...
more»»

Nigel
31st December 2017
[7/10]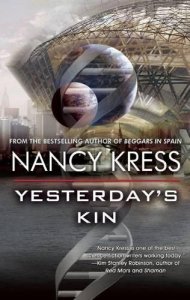 Yesterday's Kin
by Nancy Kress


Average Rating
[9/10]
(1 Review)
Paul has sent in a review for the Nebula Award-winning novella
Yesterday's Kin
by Nancy Kress. Aliens have landed in New York. After several months of no explanations, they finally reveal the reason for their arrival. The news is not good. A deadly cloud of spores has already infected and killed the inhabitants of two worlds. Now that plague is heading for Earth and threatens humans and aliens alike. Can either species be trusted to find the cure? Geneticist Marianne Jenner is having a career breakthrough, yet her family is tearing itself apart. Her children Elizabeth and Ryan constantly bicker, agreeing only that an alien conspiracy is in play. Her youngest, Noah, is addicted to a drug that keeps temporarily changing his identity. The Jenner family could not be further apart. But between the four of them, the course of human history will be forever altered. Earth's most elite scientists have ten months to prevent a disaster - and not everyone is willing to wait...
more»»

Paul Lappen
31st December 2017
[9/10]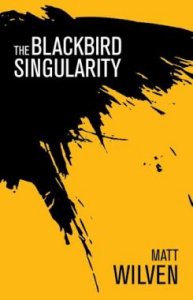 The Blackbird Singularity
by Matt Wilven

Average Rating
[7/10]
(1 Review)
Ben Macnair has sent in a review for
The Blackbird Singularity
by Matt Wilven. Vince stops taking his lithium when he finds out about his partner's pregnancy. As withdrawal kicks in, he can barely hold his life together. Somewhere between making friends with a blackbird in the back garden and hearing his dead son's footsteps in the attic, he finds himself lost and alone, journeying through a world of chaos and darkness, completely unaware of the miracle that lies ahead. 'Wilven does a masterful job of keeping his readers as off-balance as his protagonist... an intense and satisfyingly off-beat examination of a man lost in a landscape of unresolved grief and his heroic fight to find his way back home.' Melissa DeCarlo, author of
The Art of Crash Landing
...
more»»
Ben Macnair 31st December 2017
[7/10]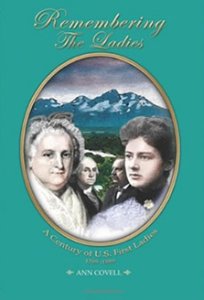 Remembering the Ladies
A Century of U.S. First Ladies 1789 – 1889
by Ann Covell

Average Rating
[9/10]
(1 Review)
Molly has sent in a review for
Remembering the Ladies
by Ann Covell. In this 21st century, America's First Lady is as well-known as her husband due to world-wide modern technology. In the 19th century, however, it was difficult for the public to even know who the president's wife was. Even today it is not easy to call to mind those pioneering First Ladies, many of whom were burdened with more than their fair share of misfortune and some almost forgotten This book provides an insight into the lives of the 19th century First Ladies, in an undemanding, easy-to-read style, and aims to raise awareness of the historical significance of these women. Their abridged stories, sometimes joyful, sometimes sad, range from slavery, bigamy, duels, royal snubs, European conflicts, American wars, assassinations and suffrage, and demonstrate how the Ladies might be seen as victims of history...
more»»
Molly Martin
31st December 2017
[9/10]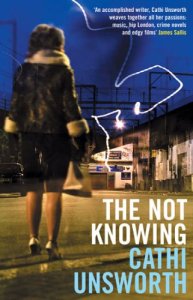 The Not Knowing
by Cathi Unsworth

Average Rating
[7/10]
(1 Review)
Ben Macnair has sent in a review for
The Not Knowing
by Cathi Unsworth. London, March 1992. Nearly a year after the release of Brit noir sensation, Bent, the capital is still in the grip of its cultural and stylistic impact. Diana Kemp, journalist on the alternative arts magazine Lux, is dismissive of the film's cult following but admires the technique of its debut director, Jon Jackson. In fact, some of her admiration has a more personal nature and when Jon disappears following a triumphant Guardian lecture, she feels the loss, acutely. Two weeks' later, Jackson's body is found in a condemned lock-up in the arches behind Camden market. A victim of his own success? Perhaps - the murder site resembles the particularly bloody final scene of Bent. But why would anyone want to destroy the golden boy in such a way? Attempting to put a lid on the past, Diana buries herself in work. But an assignment, at the ICA's Crimewave festival, leads her on a voyage of discovery where not knowing might be the only thing that saves her...
more»»
Ben Macnair 30th November 2017
[7/10]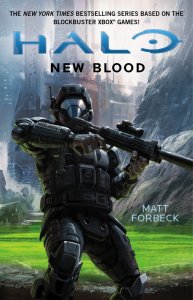 Halo: New Blood
by Matt Forbeck


Average Rating
[9/10]
(1 Review)
Paul has sent in a review for
Halo: New Blood
by Matt Forbeck. While Spartans get all the glory, no soldier - not even the legendary Master Chief, wins a war on his own. Gunnery Sergeant Edward Buck and his team of Orbital Drop Shock Troopers (ODSTs) played a major role in saving Earth from all-out invasion at the end of the Covenant War acts of bravery and ingenuity that did not go unnoticed by the United Nations Space Command. Now, after many Spartans have been killed in battle and the Master Chief is listed as MIA, the UNSC decides to create a new generation of Spartans to defend humanity from threats both outside and within. When they come to Buck with an extraordinary proposition, he is forced to make a life-altering decision. With the Covenant War finally over, is it time for him to retire to the side-lines for a life he could only dream about… or is he prepared to step up and become part of the military's new blood...
more»»

Paul Lappen
30th November 2017
[9/10]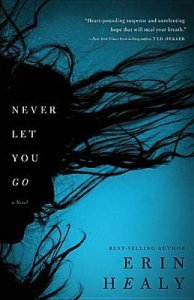 Never Let You Go
by Erin Healy

Average Rating
[9/10]
(1 Review)
Molly has sent in a review for
Never Let You Go
by Erin Healy. Losing everything has made Lexi hold those she loves tightly. Hell is determined to loosen her grip. Lexi lives in the shadow of choices her husband made. Especially Grant's choice to leave seven years ago, without a word. Her relationship with their daughter, Molly, is now the most important thing in her life. Lexi will do anything - work gruelling hours, attend church on her only day off, sacrifice financially - just to see Molly smile. When Grant shows up declaring his intent to re-enter their daughter's life, Lexi is sceptical of his motives. She soon determines not to let him near Molly. Then a drug dealer named Warden arrives on Lexi's doorstep, demanding payment of Grant's old debts. And something else is going on - something Lexi feels but can't explain. A dangerous shift is taking place between this reality and the next. Forces beyond her imagination are vying for control. Staggering supernatural events are spilling into her world in real and shocking ways. Hell's fury is great, but Heaven's power is greater still...
more»»
Molly Martin
30th November 2017
[9/10]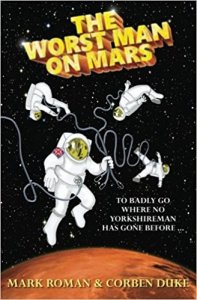 The Worst Man on Mars
by Mark Roman & Corben Duke

Average Rating
[8/10]
(1 Review)
Nigel has reviewed
The Worst Man on Mars
by Mark Roman & Corben Duke. Hero. Legend. Role model. He's none of those. Flint Dugdale, blunt Yorkshireman and reality TV show winner, has used his large frame and 'persuasive personality' to take charge of Britain's first mission to Mars. Little does he know that the base – built by an advance party of incompetent robots – is not quite finished and has no food, water or doors. Worse, the ship's scanners are picking up strange signals from the surface. There is life down there. But will it be pleased to see him? A laugh-out-loud science fiction comedy that's a cross between
Red Dwarf
and
The Martian
.
"It's true, if the Brits launched a mission to Mars absolutely anything could happen." – Dave from the corner shop...
more»»

Nigel
31st October 2017
[8/10]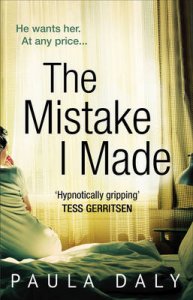 The Mistake I Made
by Paula Daly

Average Rating
[6/10]
(1 Review)
Ben Macnair has sent in a review for
The Mistake I Made
by Paula Daly. We all think we know who we are. What we're capable of. Roz is a single mother, a physiotherapist, a sister, a friend. She's also desperate. Her business has gone under, she's crippled by debt and she's just had to explain to her son why someone's taken all their furniture away. But now a stranger has made her an offer. For one night with her, he'll pay enough to bring her back from the edge. Roz has a choice to make. Paula Daly is the critically acclaimed author of four novels. Her work has been sold in fifteen countries, shortlisted for the CWA Gold Dagger Crime Novel of the Year, and her books are currently being developed for television. She was born in Lancashire and lives in the Lake District with her husband, three children and whippet Skippy...
more»»
Ben Macnair 31st October 2017
[6/10]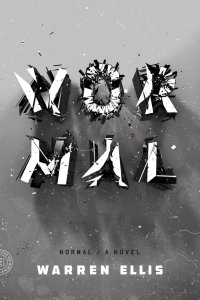 Normal
by Warren Ellis


Average Rating
[9/10]
(1 Review)
Paul has sent in a review for
Normal
by Warren Ellis. Some people call it "abyss gaze." Gaze into the abyss all day and the abyss will gaze into you. There are two types of people who think professionally about the future: foresight strategists are civil futurists who think about geo-engineering and smart cities and ways to evade Our Coming Doom; strategic forecasters are spook futurists, who think about geopolitical upheaval and drone warfare and ways to prepare clients for Our Coming Doom. The former are paid by non-profits and charities, the latter by global security groups and corporate think tanks. For both types, if you're good at it, and you spend your days and nights doing it, then it's something you can't do for long. Depression sets in. Mental illness festers. And if the "abyss gaze" takes hold there's only one place to recover: Normal Head, in the wilds of Oregon, within the secure perimeter of an experimental forest...
more»»

Paul Lappen
31st October 2017
[9/10]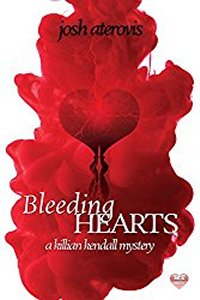 Bleeding Hearts
by Josh Aterovis

Average Rating
[9/10]
(1 Review)
Molly has sent in a review for
Bleeding Hearts
by Josh Aterovis. Teen sleuth Killian Kendall struggles with coming out under the shadow of a lethal hate crime in small town Maryland. Even the most idyllic small town has dangerous currents just under the surface - like abuse, bigotry and hate. And murder. Killian Kendall is a small-town teen whose whole world is about to be turned upside down. The new kid in school is openly gay and, despite himself, Killian finds himself drawn to him. When the boy is killed in a brutal attack, and Killian is injured in the process, Killian begins to questions everything around him. The police seem eager to write the attack off as a random mugging, but Killian knows better. Unable to ignore the injustice, Killian launches his own investigation, and everyone is a suspect - even his closest friends. His search turns up hatred in small town America. Before it's over, more people will die, and Killian's life will be on the line again...
more»»
Molly Martin
31st October 2017
[9/10]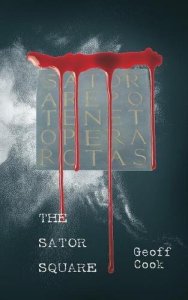 The Sator Square
by Geoff Cook

Average Rating
[8/10]
(1 Review)
Chrissi has reviewed
The Sator Square
by Geoff Cook. A terrorist is on the loose in the UK - his target - a member of the Royal Family. In France, a killer stalks the ranks of the paparazzi as he prepares to commit a series of ritual murders. When compromising pictures of the Prince are published in a French tabloid, Chas Broadhurst, the Palace's head of security is drawn into the dangerous world of blackmail, fundamentalist fervour, brutal revenge and a sinister international conspiracy to realise a heinous act with catastrophic consequences. Across the Channel, René Marchal, a widowed detective on the verge of retirement, is trying to investigate a series of suspicious deaths, but being thwarted at every turn. Tying the two men together on a dangerous collision course with the Establishments in both the UK and France is the enigmatic Sator Square - an ancient code with a deadly resonance...
more»»
Chrissi
30th September 2017
[8/10]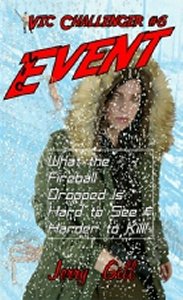 Event
by Jerry Gill


Average Rating
[9/10]
(1 Review)
Paul has sent in a review for
Vic Challenger 6: Event
by Jerry Gill.
Event
is the 6th novel in the action adventure series
The Incredible Adventures of Vic Challenger.
Vic gets a clue to her lost love - finally. O, who runs a special military unit does her a favour and she reciprocates. It will just be a quick trip to observe and study the site of a powerful event. However, she is ambushed before she leaves D.C., and there is no let-up! Bad guys, extreme weather, and killing machines that are not from around here (and are difficult to see and kill) - they all try to kill Vic! Not to mention the urge she has to settle down in Siberia! No people for miles, plenty of fresh meat and the mammoths - she feels almost like she is back 100,000 years ago and she likes it. Vic's easy trip turns out to be her deadliest yet! Fast paced and unpredictable, action adventure in the tradition of the adventure pulps of the early 20th Century. If you like Doc Savage, The Avenger (Dick Benson), Nancy Drew, or Tarzan or any other novels by Edgar Rice Burroughs you will love Vic Challenger...
more»»

Paul Lappen
30th September 2017
[9/10]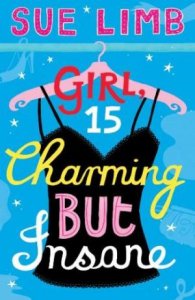 Charming but Insane
by Sue Limb

Average Rating
[9/10]
(1 Review)
Molly has sent in a review for
Charming but Insane
by Sue Limb. Girl, 15, charming but insane, huge bum, massive ears, seeks... well, seeks Ben Jones, but failing that, large Muslim-type burka garment to cover her deformities. Life can be trying when your best friend is a goddess, you are a woeful underachiever, and Ben Jones won't even look in your direction. Painfully spot on, Girl, 15 reveals with Technicolor precision the agony and the ecstasy (and the embarrassment) of being a teenager. With razor-sharp observation and deadpan humour we are offered a privileged peek at the life of Jess, 15, charming, but most definitely insane. This novel has a unique voice and humour that will make you want to read it again and again - if you can bring yourself to put it down in the first place...
more»»
Molly Martin
30th September 2017
[9/10]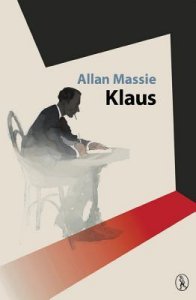 Klaus
by Allan Massie

Average Rating
[8/10]
(1 Review)
Emma Irwin of
Arkbound
has sent in a review for
Klaus
by Allan Massie.
Klaus
is a novella that recounts the last days of Klaus Mann's life, while referring back to the trials of the Mann family (Klaus being Thomas Mann's son) and Klaus's own autobiographical novel, Mephisto, one of his better known works partly because it was banned in West Germany for decades. This unlocks his relationship with both his father and his former lover, Gustaf, who was a communist before collaborating with the Nazi regime and becoming one of its most celebrated actors. On his return to Germany after the war, Klaus was outraged to see that Gustaf had now switched seamlessly to the post-war regime, and was once more the darling of the theatre world. Klaus, who had been isolated as both a homosexual and an anti-fascist, felt that Germans or rather those Germans in prominent positions were refusing to acknowledge their culpability. His isolation was now complete...
more»»
Emma Irwin 30th September 2017
[8/10]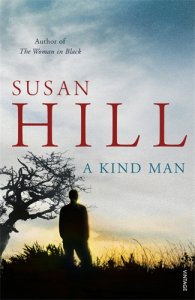 A Kind Man
by Susan Hill

Average Rating
[6/10]
(1 Review)
Ben Macnair has sent in a review for
A Kind Man
by Susan Hill. Tommy Carr was a kind man; Eve had been able to tell that after half an hour of knowing him. There had never been a day when he had not shown her some small kindness. The birth of a daughter, Jeannie Eliza, crowns the young couple's happiness - just as her shockingly early death casts them low. But they do not need to talk about Jeannie because she remains with them, and their love does not change. In some ways it is no wonder that one of them falls ill, for grief takes its toll, and one Christmas even Eve's sister Miriam is remarking that Tommy looks unwell, a shadow of his former self, with the look of death upon him. But what happens next is entirely unexpected, not least for the kind man...
more»»
Ben Macnair 30th September 2017
[6/10]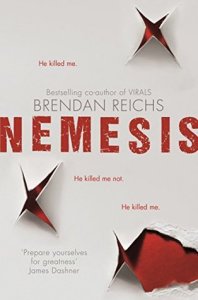 Nemesis
by Brendan Reichs

Average Rating
[8/10]
(1 Review)
Chrissi has reviewed
Nemesis
by Brendan Reichs. It's been happening since Min was eight. Every two years, on her birthday, a strange man finds her and murders her in cold blood. But hours later, she wakes up in a clearing just outside her tiny Idaho hometown - alone, unhurt, and with all evidence of the horrifying crime erased. Across the valley, Noah just wants to be like everyone else. But he's not. Nightmares of murder and death plague him, though he does his best to hide the signs. But when the world around him begins to spiral toward panic and destruction, Noah discovers that people have been lying to him his whole life. Everything changes in an eye blink. For the planet has a bigger problem. The Anvil, an enormous asteroid threatening all life on Earth, leaves little room for two troubled teens. Yet on her sixteenth birthday, as she cowers in her bedroom, hoping not to die for the fifth time, Min has had enough. She vows to discover what is happening in Fire Lake and uncovers a lifetime of lies: a vast conspiracy involving the sixty-four students of her sophomore class, one that may be even more sinister than the murders...
more»»
Chrissi
31st August 2017
[8/10]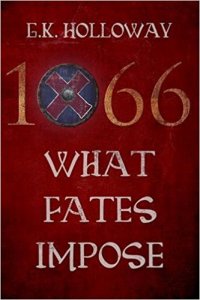 1066 What Fates Impose
by G. K. Holloway

Average Rating
[8/10]
(1 Review)
Nigel has reviewed
1066 What Fates Impose
by G. K. Holloway. England is in crisis. King Edward has no heir and promises never to produce one. There are no obvious successors available to replace him, but quite a few claimants are eager to take the crown. While power struggles break out between the various factions at court, enemies abroad plot to make England their own. There are raids across the borders with Wales and Scotland. Harold Godwinson, Earl of Wessex, is seen by many as the one man who can bring stability to the kingdom. He has powerful friends and two women who love him, but he has enemies who will stop at nothing to gain power. As 1066 begins, England heads for an uncertain future. It seems even the heavens are against Harold. Intelligent and courageous, can Harold forge his own destiny - or does he have to bow to what fates impose…
more»»

Nigel
31st August 2017
[8/10]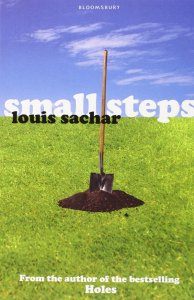 Small Steps
by Louis Sachar

Average Rating
[9/10]
(1 Review)
Molly has sent in a review for
Small Steps
by Louis Sachar. Armpit and X-Ray are living in Austin, Texas. It is three years since they left the confines of Camp Green Lake Detention Centre and Armpit is taking small steps to turn his life around. He is working for a landscape gardener because he is good at digging holes, he is going to school and he is enjoying his first proper romance, but is he going to be able to stay out of trouble when there is so much building up against him? In this exciting novel, Armpit is joined by many vibrant new characters, and is learning what it takes to stay on course, and that doing the right thing is never the wrong choice. When he gets mixed up with his old friend X-Ray in a ticket scam, things look set to unravel. But this is only the beginning of Armpit's troubles in this brilliant, fast-paced adventure story by the author of the bestselling
Holes
...
more»»
Molly Martin
31st August 2017
[9/10]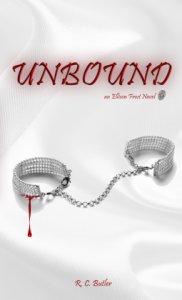 Unbound
by R.C. Butler


Average Rating
[9/10]
(1 Review)

Paul has sent in a review for
Unbound
by R.C. Butler. When a high profile socialite is found dead, posed in an extremely provocative position, Lieutenant Ellison Frost must set aside her personal connection in pursuit of the truth. As the case pushes into the reaches of the victim's sexually deviant lifestyle, Frost must battle exposing her own private life and the duality it has become. Can she solve the case without exposing her twisted desires and risking her career? Does she continue to hide the shackles that restrain her or simply throw them to the light and forever be Unbound?
This book contains graphic sexual content and is not intended for anyone present at the author's birth...
more»»

Paul Lappen
31st August 2017
[9/10]
School of Velocity
by Eric Beck Rubin

Average Rating
[6/10]
(1 Review)
Ben Macnair has sent in a review for
School of Velocity
by Eric Beck Rubin. A psychologically taut tale about a virtuoso pianist plagued by unwanted music in his head. Jan, an experienced virtuoso pianist, is about to go on stage to perform his solo. But, once again, the music he hears in his head is not what he is supposed to be playing. Will it go away in time, or will it sabotage his performance? As he struggles with this hidden condition, he thinks about his high school friend Dirk - a magnetic, eccentric personality. It began like a game, with Dirk playfully stealing Jan's first girlfriend. And it continued like a game - a very close friendship with an undertone of danger. They go their separate ways after high school, but when they reunite as adults, Jan wonders: is Dirk really the strong character he appeared to be, and was their friendship in fact real, life-long love? The final game Jan plays - a blind ride on a dark country road - is the most dangerous of all. In this powerful debut, Eric Beck Rubin conjures up a moving tale full of music and raw human emotion, with a virtuoso touch...
more»»
Ben Macnair 31st August 2017
[6/10]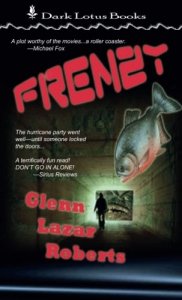 Frenzy
by Glenn Lazar Roberts

Average Rating
[8/10]
(1 Review)
Molly has sent in a review for
Frenzy
by Glenn Lazar Roberts. Don't go in alone! The top-floor hurricane party went well - until the freakish storm forced the party-goers into the Cancer Research Institute's basement. Now their only escape is through a labyrinth of barely-lit tunnels that are rapidly flooding. Pretty biologist Carmen Niles leads the others through the maze, and falls into a deadly scheme to sabotage the Institute's experiments, involving a biker drug gang, psychics, stock fraud, and one-minute piranhas made by experimental computer 'genechips'. Few heed Ed's warnings that this water is from the spirit world, and that their best protection will not be science, but charms and incantations. Brisk dialogue and a tight roller-coaster plot that leaves the reader guessing from one plot twist to the next until the very last page and paragraph. 'A plot worthy of the movies', say reviewers in this speculative sci-fi novel based on the ideas of the famous physicist Stephen Wolfram...
more»»
Molly Martin
31st August 2017
[8/10]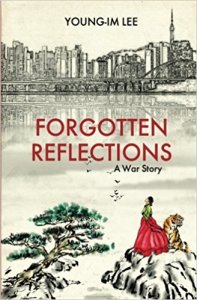 Forgotten Reflections
by Young-Im Lee


Average Rating
[9/10]
(1 Review)
Paul has sent in a review for
Forgotten Reflections
by Young-Im Lee. A historical thriller set during the Korean War era sheds light on the brave women who handcrafted hanji paper and made their mark on the unseen pages of Korean history. 1945. Rice fields seem endless in a quaint farming village of South Korea, yet Iseul and the villagers have been on the verge of starvation for as long as they can remember; the last of their Japanese colonizers have taken every last grain with them. In the newly independent Korea, Iseul dreams of what her future might bring. Yet, war is on the horizon, and the boy she has fallen for is an alleged North Korean communist spy. Amidst war, Jung-Soo and Iseul embark on a comic journey of self-discovery across the mountainous peninsula, as they are aided by the occasional appearances of long forgotten legendary figures. Music helps them pass the time, as does the radio and the crafty carpentry skills of Iseul who would eventually make history with her handcrafted hanji paper. Unexpected friendships are forged, love burgeons and betrayal taints their elusive dreams...
more»»

Paul Lappen
30th June 2017
[9/10]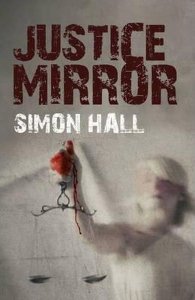 Justice Mirror
by Simon Hall

Average Rating
[8/10]
(1 Review)
Chrissi has reviewed
Justice Mirror
by Simon Hall.
Justice Mirror
was previously published as
Shadows of Justice.
Justice isn't always fair... The Justice Mirror... distorted reflections of reprisals and revenge. A vicious cycle of kidnapping, suicide, and murder. A mysterious motive hinted at only by the cryptic signature PP. A double killing in which every suspect has an alibi. A crime-fighting television reporter, with an agenda driven by his own heart, is drawn into the case and faces a battle for his future to solve it. And a race through a lightning storm to trap an unlikely murderer, sworn on seeing justice done in a shocking way that history has long left behind. The Justice Mirror... there is no such thing as a simple vision of vengeance. Gripping, fast-paced and nail-bitingly tense, this thriller will leave you wanting more. Perfect for fans of Ian Rankin, Angela Marsons, Rachel Abbott and Mel Sherratt...
more»»
Chrissi
31st May 2017
[8/10]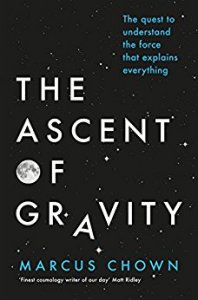 The Ascent of Gravity
by Marcus Chown

Average Rating
[9/10]
(1 Review)
Nigel has reviewed
The Ascent of Gravity
by Marcus Chown. Why the force that keeps our feet on the ground holds the key to understanding time and the origin of the universe. Gravity is the weakest force in the everyday world yet it is the strongest force in the universe. It was the first force to be recognised and described yet it is the least understood. It is a 'force' that keeps your feet on the ground yet no such force actually exists. Gravity, to steal the words of Winston Churchill, is 'a riddle, wrapped in a mystery, inside an enigma'. And penetrating that enigma promises to answer the biggest questions in science: what is space? What is time? What is the universe? And where did it all come from? Award-winning writer Marcus Chown takes us on an unforgettable journey from the recognition of the 'force' of gravity in 1666 to the discovery of gravitational waves in 2015. And, as we stand on the brink of a seismic revolution in our worldview, he brings us up to speed on the greatest challenge ever to confront physics…
more»»

Nigel
31st May 2017
[9/10]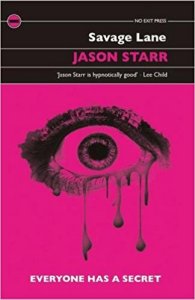 Savage Lane
by Jason Starr

Average Rating
[7/10]
(1 Review)
Ben Macnair has sent in a review for
Savage Lane
by Jason Starr. In
Savage Lane
, Jason Starr has crafted a searing tale of suspense that proves the adage: Love thy neighbour, but don t pull down your hedge. Karen Daily, recently divorced, lives with her two kids in a quaint suburb of New York City. She's teaching at a nearby elementary school, starting to date again, and for the first time in years has found joy in her life. Mark Berman, Karen s friend and neighbour, wants out of his unhappy marriage, and so does his wife, Deb, but they have stayed together for the sake of their children. Unbeknownst to Karen, while Mark's marriage has deteriorated his obsession with her has grown. And as Mark's rich fantasy life takes on a more sinister edge, rumours begin to spread about Karen and a bigger secret is uncovered. And soon Karen finds that Mark is not the only one who has taken an undesired interest in her. Jason Starr is one of our most accomplished writers of the darkness that lies within the human heart, and
Savage Lane
is his most riveting and intimate novel yet a dark, domestic thriller and an honest, searing satire of a declining marriage, suburban life, and obsessive love...
more»»
Ben Macnair 31st May 2017
[7/10]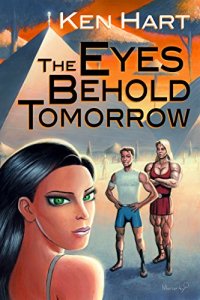 The Eyes Behold Tomorrow
by Ken Hart


Average Rating
[8/10]
(1 Review)
Paul has sent in a review for
The Eyes Behold Tomorrow
by Ken Hart. Edward Robert Teach is a modern-day barbarian that encompasses everything a woman loves and hates in a man. He abhors his notorious namesake, correctness in any form, and has a habit of expressing his opinion whenever it does the most offense. When he meets Kamini, a stunningly beautiful, large eyed woman from the planet Feletia, he thinks he has finally met the girl of his dreams until he is recruited by her, and he becomes the unlikeliest captain of a prototype destroyer in the Feletian space navy, giving him the ability to stir up more trouble than he can get out of. Queen Aphelia, leader of her female dominant society, and Kamini's mother, takes an interest in him. She uses Robert to attain her political goals, forcing him to learn harsh and sometimes painful lessons in humility when his earthbound attitude clashes with the strong-willed Feletian women. When Robert is powerless to stop the assassination of the Feletian royal family, Kamini ascends the throne and takes him as husband. He becomes Feletia's Regent, sparking a political and marital struggle that could bring the flames of galactic war to the peaceful planet...
more»»

Paul Lappen
31st May 2017
[8/10]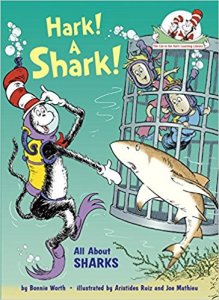 Hark! A Shark
by Bonnie Worth

Average Rating
[9/10]
(1 Review)
Molly has sent in a review for
Hark! A Shark
by Bonnie Worth. In this latest installment of the
Cat in the Hat's Learning Library
, the Cat introduces beginning readers to all kinds of sharks! From the smallest (the dwarf lantern) to the largest (the whale shark), the most notorius (the great white) to the most obscure (the goblin), the Cat explains why sharks have lots of teeth but no bones; how their tough skin helps them swim fast and stay clean (inspiring scientists--and bathing suit manufacturers!); how pores along the sides of their bodies help them sense prey; that they have more to fear from us than we do from them, and much, much more! Perfect for shark and Cat (in the Hat) fanciers, fans of the new PBS Kids preschool science show
The Cat in the Hat Knows a Lot About That!
will sink their teeth into this new addition to the series...
more»»
Molly Martin
31st May 2017
[9/10]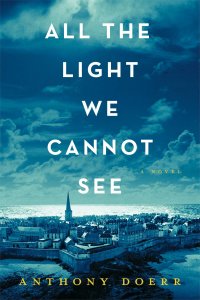 All the Light We Cannot See
by Anthony Doerr

Average Rating
[9/10]
(1 Review)
Ben Macnair has sent in a review for
All the Light We Cannot See
by Anthony Doerr. A beautiful, stunningly ambitious novel about a blind French girl and a German boy whose paths collide in occupied France as both try to survive the devastation of World War II Marie-Laure has been blind since the age of six. Her father builds a perfect miniature of their Paris neighbourhood so she can memorize it by touch and navigate her way home. But when the Nazis invade, father and daughter flee with a dangerous secret. Werner is a German orphan, destined to labour in the same mine that claimed his father's life, until he discovers a knack for engineering. His talent wins him a place at a brutal military academy, but his way out of obscurity is built on suffering. At the same time, far away in a walled city by the sea, an old man discovers new worlds without ever setting foot outside his home. But all around him, impending danger closes in. Doerr's combination of soaring imagination and meticulous observation is electric. As Europe is engulfed by war and lives collide unpredictably,
All the Light We Cannot See
is a captivating and devastating elegy for innocence...
more»»
Ben Macnair 30th April 2017
[9/10]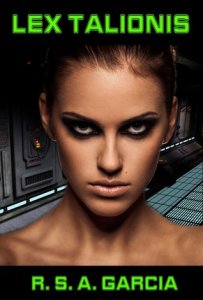 Lex Talionis
by R. S. A. Garcia


Average Rating
[9/10]
(1 Review)
Paul has sent in a review for
Lex Talionis
by R. S. A. Garcia. A battered young woman wakes from a coma in a space port hospital with no memories of her past. The only thing she remembers are two words: Lex Talionis - The Law of Revenge. To discover her identity, she must re-live the nightmares of her past, and face the only survivor of a terrible massacre that connects her with her abductors. This fast-paced stunning debut takes the readers through an emotional roller-coaster as Lex relives her ordeal and the shocking aftermath. Everything she learns draws her nearer to the person who almost destroyed her: the only man she has ever loved...
more»»

Paul Lappen
30th April 2017
[9/10]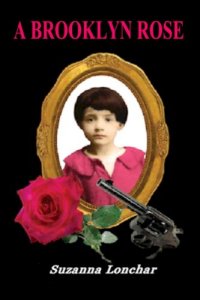 A Brooklyn Rose
by Suzanna Lonchar

Average Rating
[9/10]
(1 Review)
Molly has sent in a review for
A Brooklyn Rose
by Suzanna Lonchar. Imagine living next door to the famous Bonnano crime family or being held hostage by a gangster during a shoot-out or hiding Al Capones guns in your shoeshine box! This story lets you enter a world where extraordinary circumstances were merely everyday events. The Finazzo family travelled from Sicily to America in search of the fabled 'American Dream,' only to find poverty, tragedies, prison, death, and even murder. It was the era of prohibition, speakeasies, and later The Great Depression... gangsters, racketeers, and the mafia that corrupted the neighbourhood in Brooklyn, New York, where they migrated. This true story tells how each family member was affected by this extraordinary environment. Rosie leads you through her many heart-wrenching, yet sometimes, hilarious, adventures as she struggles to survive on the streets of Brooklyn. At age ten her character is hardened by poverty, murder, death, hunger, and the sound of screams from her mother's pain as she suffers with cancer. Rosie steals to eat, cusses, smokes and boxes...
more»»
Molly Martin
30th April 2017
[9/10]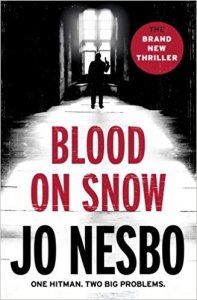 Blood on Snow
by Jo Nesbo

Average Rating
[5/10]
(1 Review)
Ben Macnair has sent in a review for
Blood on Snow
by Jo Nesbo. From the internationally acclaimed author of the Harry Hole novels a fast, tight, darkly lyrical stand-alone novel that has at its center the perfectly sympathetic antihero: an Oslo contract killer who draws us into an unexpected meditation on death and love. This is the story of Olav: an extremely talented fixer for one of Oslo s most powerful crime bosses. But Olav is also an unusually complicated fixer. He has a capacity for love that is as far-reaching as is his gift for murder. He is our straightforward, calm-in-the-face-of-crisis narrator with a storyteller s hypnotic knack for fantasy. He has an innate talent for subordination but running through his veins is a virus born of the power over life and death. And while his latest job puts him at the pinnacle of his trade, it may be mutating into his greatest mistake...
more»»
Ben Macnair 30th April 2017
[5/10]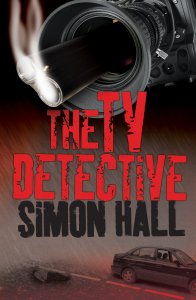 The TV Detective
by Simon Hall

Average Rating
[8/10]
(1 Review)
Chrissi has reviewed
The TV Detective
by Simon Hall.
The TV Detective
finds television reporter Dan Groves newly assigned to the crime beat, and in a state of angst about it. He needs a crash-course in police work; the solution is to shadow Detective Chief Inspector Adam Breen on a high-profile murder inquiry, which doesn't go down well with some members of the police force. The victim is a notorious local businessman, Edward Bray, a man with so many enemies that one of the problems the inquiry faces is having a surplus of suspects. Bray is killed at a prearranged meeting, in a lay-by on a dark and storm-lashed night, by a blast through the heart from a shotgun. Adam investigates and uncovers a tantalising question, which seems to be at the heart of the case: why was the killing planned for a different day, but put off apparently because the weather was sunny? Tensions abound between Dan and the police, and he comes close to being thrown off the case - until the detectives come to realise he might actually be helpful, in using the power of television to tempt the murderer into a trap...
more»»
Chrissi
28th February 2017
[8/10]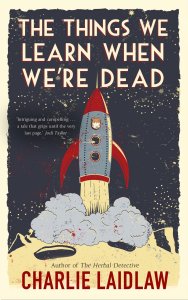 The Things We Learn When We're Dead
by Charlie Laidlaw

Average Rating
[8/10]
(1 Review)
Nigel has reviewed
The Things We Learn When We're Dead
by Charlie Laidlaw.
The Hitchhikers Guide to the Galaxy
meets
The Lovely Bones
in this surrealist, sci-fi comedy. Small decisions can have unintended consequences, but sometimes we get a second chance. On the way home from a dinner party she didn't want to attend, Lorna Love steps into the path of an oncoming car. When she wakes up she is in what appears to be a hospital – but a hospital in which her nurse looks like a young Sean Connery, she is served wine for supper, and everyone avoids here questions. It soon transpires that she is in Heaven, or on HVN. Because HVN is a lost, dysfunctional spaceship, and God the aging hippy captain. She seems to be there by accident. Or does God have a higher purpose after all? At first Lorna can remember nothing. As her memories return – some good, some bad – she realises that she has decisions to make and that she needs to find a way home…
more»»

Nigel
28th February 2017
[8/10]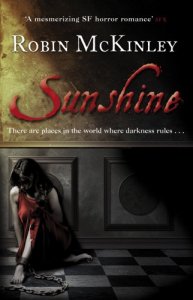 Sunshine
by Robin McKinley


Average Rating
[8/10]
(1 Review)
Chrissi has reviewed
Sunshine
by Robin McKinley. Rae, nicknamed Sunshine by her stepfather, is the baker at her family's coffeehouse. She's happy getting up at 4 am to make cinnamon rolls for the breakfast rush, and dealing with people and food all day. But one evening she needed somewhere she could be alone for a little while. There are places in the world where darkness rules, where it's unwise to walk. But the lake had been quiet for years. She never heard them coming. Of course you don't, when they're vampires. They took her clothes and sneakers. They dressed her in a long red gown. And they shackled her to the wall of an abandoned mansion - within easy reach of her fellow prisoner. She knows he is a vampire. She knows that she's to be his dinner, and that when he is finished with her, she will be dead. Yet when dawn breaks, she is still alive. And now he needs her to help him survive the day...
more»»
Chrissi
28th February 2017
[8/10]
Knots and Crosses
by Ian Rankin

Average Rating
[7/10]
(1 Review)
Ben Macnair has sent in a review for
Knots and Crosses
by Ian Rankin. 'And in Edinburgh of all places. I mean, you never think of that sort of thing happening in Edinburgh, do you...?' 'That sort of thing' is the brutal abduction and murder of two young girls. And now a third is missing, presumably gone to the same sad end. Detective Sergeant John Rebus, smoking and drinking too much, his own young daughter spirited away south by his disenchanted wife, is one of many policemen hunting the killer. And then the messages begin to arrive: knotted string and matchstick crosses - taunting Rebus with pieces of a puzzle only he can solve. So begins the case that introduced the crime world to one of its most compelling characters. Whether you're turning the pages for the first time, or reliving the mystery,
Knots and Crosses
is unmissable reading...
more»»
Ben Macnair 28th February 2017
[7/10]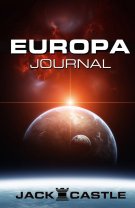 Europa Journal
by Jack Castle


Average Rating
[9/10]
(1 Review)
Paul has sent in a review for
Europa Journal
by Jack Castle. On 5 December 1945, five TBM Avenger bombers embarked on a training mission off the coast of Florida and mysteriously vanish without a trace in the Bermuda Triangle. A PBY search and rescue plane with thirteen crewmen aboard sets out to find the Avengers... and never returns. In 2168, a mysterious five sided pyramid is discovered on the ocean floor of Jupiter's icy moon, Europa. Commander Mac O'Bryant and her team of astronauts are among the first to enter the pyramid's central chamber. They find the body of a missing World War II pilot, whose hands clutch a journal detailing what happened to him after he and his crew were abducted by aliens and taken to a place with no recognizable stars. As the pyramid walls begin to collapse around Mac and her team, their names mysteriously appear within its pages and they find themselves lost on an alien world...
more»»

Paul Lappen
28th February 2017
[9/10]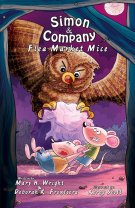 Simon & Company: Flea Market Mice
by Mary H Wright (Author), Deborah K Frontiera (Author), Korey Scott (Illustrator)

Average Rating
[9/10]
(1 Review)
Molly has sent in a review for
Simon & Company: Flea Market Mice
by Mary H Wright (Author), Deborah K Frontiera (Author), Korey Scott (Illustrator). Simon Mouse wants adventure-any kind of adventure. But he gets more than he had in mind when he falls out of the back end of a moving van. He finds a "new family" with a colony of mice who live above the snack shop of a flea market. But there are dangers as well as fun at the flea market. The mice have plenty of food, but must dodge cats, dogs and owls to get it. Through it all, he wonders if he will ever find his parents again...
more»»
Molly Martin
28th February 2017
[9/10]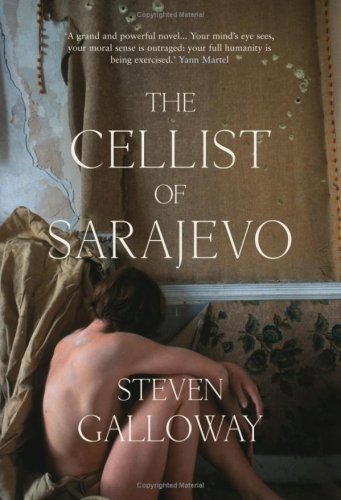 The Cellist of Sarajevo
by Steven Galloway

Average Rating
[8/10]
(1 Review)
Ben Macnair has sent in a review for
The Cellist of Sarajevo
by Steven Galloway. Snipers in the hills overlook the shattered streets of Sarajevo. Knowing that the next bullet could strike at any moment, the ordinary men and women below strive to go about their daily lives as best they can. Kenan faces the agonizing dilemma of crossing the city to get water for his family. Dragan, gripped by fear, does not know who among his friends he can trust. And Arrow, a young woman counter-sniper must push herself to the limits - of body and soul, fear and humanity. Told with immediacy, grace and harrowing emotional accuracy, The Cellist of Sarajevo shows how, when the everyday act of crossing the street can risk lives, the human spirit is revealed in all its fortitude - and frailty...
more»»
Ben Macnair 4th February 2017
[8/10]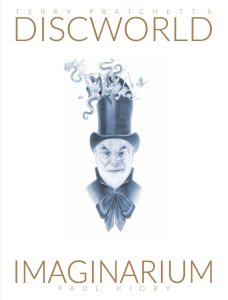 Book Collector News
Book Collector News provides hints and tips on buying and collecting books, especially sourcing limited editions at low cost from original sellers who still have them in stock.

Terry Pratchett's Discworld Imaginarium:
Signed Limited Special Edition with Slipcase
by Paul Kidby
Amazon currently have copies of the special edition large format hardback with slipcase, hand signed by Paul Kidby and limited to 2000 copies, for only £48.75 + P&P against the RRP of £75.00 here.
Paul Kidby, Sir Terry Pratchett's artist of choice, provided the illustrations for The Last Hero, designed the covers for the Discworld novels since 2002 and is the author of the bestseller The Art of Discworld. Now, Paul Kidby has collected the very best of his Discworld illustrations in this definitive volume, including 40 pieces never before seen, 30 pieces that have only appeared in foreign editions, limited editions and Book Club (BCA) editions, and 17 book cover illustrations since 2004 that have never been seen without cover text.
This Special Edition features an alternative cover design, a new piece of artwork produced exclusively for this version. It includes a specially designed slipcase, metallic page edgings and marker ribbon. All copies signed by Paul Kidby. If Terry Pratchett's pen gave his characters life, Paul Kidby's brush allowed them to live it, and nowhere is that better illustrated than in this magnificent Special Edition.
'The closest anyone's got to how I see the characters' - Sir Terry Pratchett.
Update 13th January 2018 - Now £60.00 + P&P on Amazon; some marketplace sellers still have new copies from £48.75 but it looks like they are selling fast.
Update 17th January 2018 - Back in stock at £48.75 + P&P… ho-hum :).
Update 28th February 2018 - Seems to have stabilised at £46.86 + P&P.
Update 31st March 2018 - Back to £48.75 + P&P… we have come full circle.
Admin 31st December 2017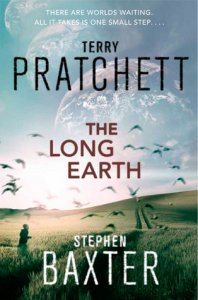 Book Collector News
Book Collector News provides hints and tips on buying and collecting books, especially sourcing limited editions at low cost from original sellers who still have them in stock.

The Long Earth
by Terry Pratchett and Stephen Baxter
Forbidden Planet currently have copies of the hardcover Signed Stamped Exclusive Edition of The Long Earth by Terry Pratchett and Stephen Baxter in stock at the reduced price of only £1.99 + P&P (Signed by Stephen Baxter not Terry Pratchett).
In a unique event at London's Royal Institution, world famous authors Sir Terry Pratchett and Stephen Baxter came together on 21st June 2012 to discuss their new series of novels entitled The Long Earth inspired by the many-worlds interpretation of quantum theory aided by philosopher of physics David Wallace. To celebrate this event, Forbidden Planet and the Royal Institution produced a limited edition version of The Long Earth signed by Stephen Baxter and featuring a unique event-specific commemorative stamp. Limited to 2,000 copies. Get it here: The Long Earth Exclusive Edition.
Update 31st December 2017 - Sold Out.
We also have some more information on the limitation of the Waterstones slipcased editions for those that are interested, as follows:
The Long Cosmos - 825 copies (confirmed from book)
The Long Utopia - 825 copies (unconfirmed online source)
The Long Mars - 800 copies (confirmed by Waterstones)
The Long War - 1,000 copies (unconfirmed online source)
The Long Earth - 1,000 copies (confirmed from book)
Admin 30th September 2017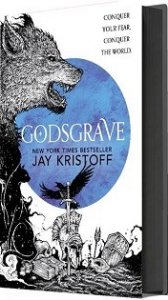 Book Collector News
Book Collector News provides hints and tips on buying and collecting books, especially sourcing limited editions at low cost from original sellers who still have them in stock.

Godsgrave
by Jay Kristoff
Godsgrave - The Nevernight Chronicle 2 is the sequel to the excellent Nevernight by Jay Kristoff. To be published on the 7th September 2017 Waterstones are once again producing an exclusive edition with black sprayed page edges... and this time it is signed! Currently available on Pre-Order at only £9.99 + P&P against the RRP of £14.99 + P&P (free if you spend over £20 or use Click and Collect) here. A must-have if you were lucky enough to buy the equivalent Nevernight unsigned copy.
Update 31st December 2017 - The link now goes to the standard hardback at £14.99 + P&P – looks like the exclusive edition has Sold Out.

Godsgrave by Jay Kristoff
Conquer your fear, conquer the world...
From the bestselling author, Jay Kristoff, comes the second book in the Nevernight Chronicle. Mia Corvere, destroyer of empires, has found her place among the Blades of Our Lady of Blessed Murder, but many in the Red Church ministry do not believe she has earned it. Her position is precarious, and she's still no closer to exacting revenge for the brutal death of her family.
But after a deadly confrontation with an old enemy, Mia begins to suspect the motives of the Red Church itself. When it is announced that Consul Scaeva and Cardinal Duomo will be making a rare public appearance at the conclusion of the grand games in Godsgrave, Mia defies the Church and sells herself into slavery for a chance to fulfill the promise she made on the day she lost everything. Upon the sands of the arena, Mia finds new allies, bitter rivals, and more questions about her strange affinity for the shadows.
As conspiracies unfold, secrets are revealed and the body count rises within the collegium walls, Mia will be forced to choose between her loyalties and her revenge.
Admin 31st August 2017

Notable Books of the Year
We list below the books to be published this year that can be considered an event, depending on your point of view of course: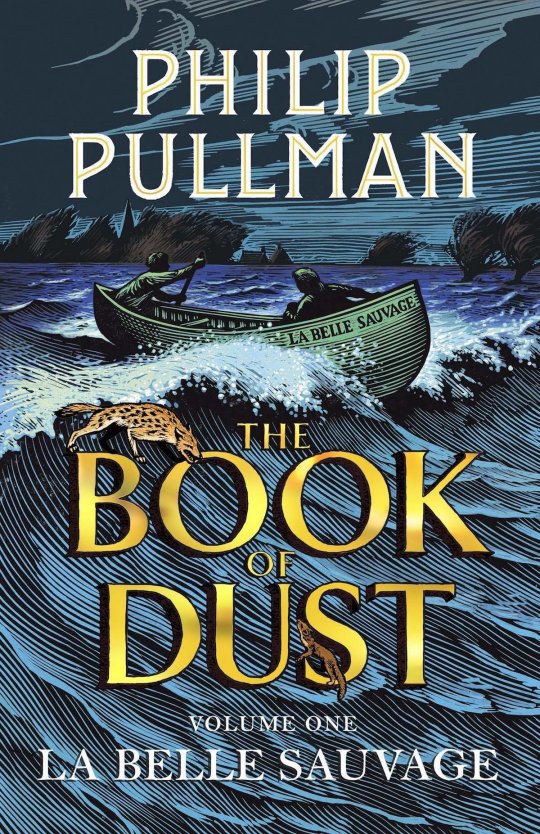 La Belle Sauvage:
The Book Of Dust Volume One
by Philip Pullman - UK Cover Revealed
Renowned storyteller Philip Pullman returns to the parallel world of Lyra Belacqua and His Dark Materials for a thrilling and epic adventure in which daemons, alethiometers, and the Magisterium all play a part. The Book of Dust will be a work in three parts, like His Dark Materials (Northern Lights, The Subtle Knife, The Amber Spyglass). The book is set ten years before Northern Lights and centres on the much-loved character Lyra and her daemon Pantalaimon.
Philip Pullman offers these tantalizing details:
"I've always wanted to tell the story of how Lyra came to be living at Jordan College, and in thinking about it, I discovered a long story that began when she was a baby and will end when she's grown up. This volume and the next will cover two parts of Lyra's life: starting at the beginning of her story and returning to her twenty years later. As for the third and final part, my lips are sealed."
Admin 11th July 2017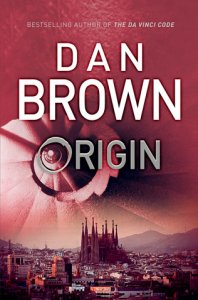 Origin
by Dan Brown - UK Cover Revealed
The new novel features Harvard symbologist Robert Langdon. Unfolding entirely in Spain - Madrid, Barcelona, Seville, and Bilbao, the home of the Guggenheim Museum - Origin thrusts Langdon into the intersection of two of humankind's most enduring questions: Where do we come from? Where are we going? In keeping with his trademark style, Brown interweaves codes, symbols, science, religion, history, art, and architecture with a decidedly fresh twist; the art is modern and the science taps into the coolest cutting-edge technology available today. Doubleday will release Origin in the U.S. and Canada on October 3, 2017; it will also be available as an ebook and an audiobook from Penguin Random House Audio. The novel will be published simultaneously in the U.K. by Transworld Publishers, a division of Penguin Random House. Additionally, a U.S. Spanish-language edition will be published by Vintage Espanol. There are more than 200 million copies of Dan Brown's books in print worldwide, and his novels have been translated into 56 languages.
Admin 8th July 2017

Book Collector News
Book Collector News provides hints and tips on buying and collecting books, especially sourcing limited editions at low cost from original sellers who still have them in stock.





PS Publishing - Clearance Site PS2
PS Publishing produce high quality, collectable but affordable signed limited editions within the field of science fiction, fantasy and horror.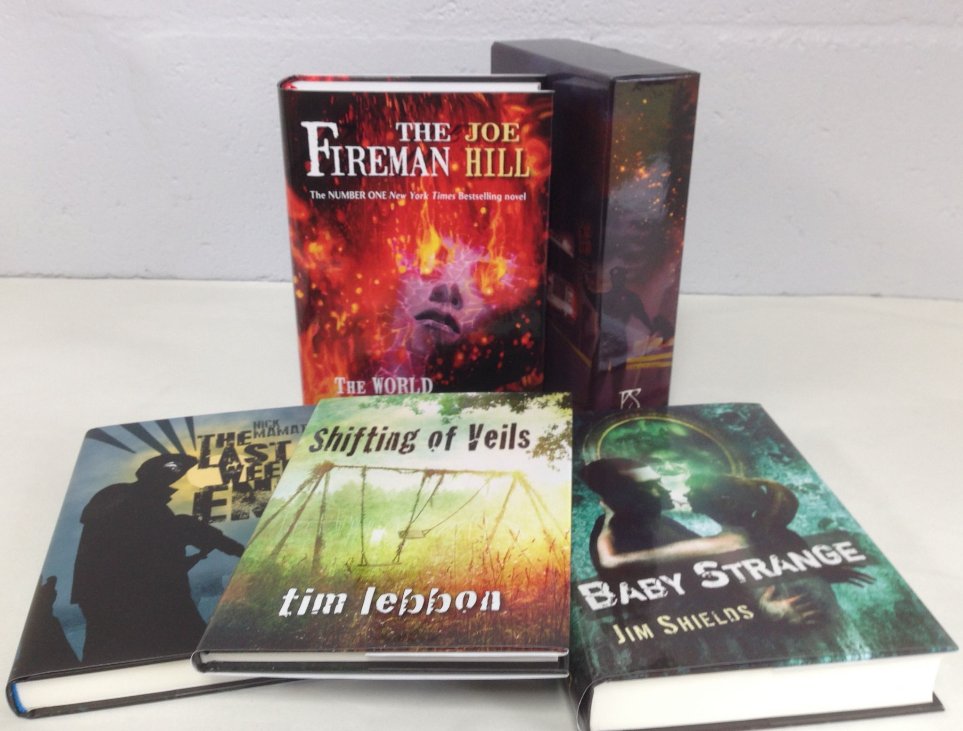 The Fireman
by Joe Hill
The Fireman by Joe Hill, the son of Stephen King, was published on 7th June 2016. There are a few special editions around, including one from Goldsboro Books which was limited to 350 copies, of which they only have one left at £129.99. PS Publishing have also done a special signed slipcased edition, which normally sells at £70.00, here. However, the PS2 clearance site is currently offering this book, along with three others, at only £50.00 + P&P here. A good buy we think? Get them while you can.
Update 5th July 2017 - Sold out already...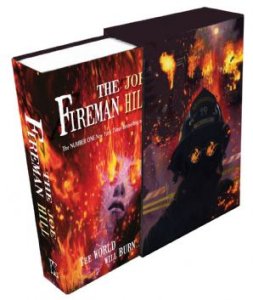 The Fireman
by Joe Hill
Nobody knew where the virus came from. FOX News said it had been set loose by ISIS, using spores that had been invented by the Russians in the 1980s. MSNBC said sources indicated it might've been created by engineers at Halliburton and stolen by culty Christian types fixated on the Book of Revelation. CNN reported both sides. While every TV station debated the cause, the world burnt. Pregnant school nurse, Harper Grayson, had seen lots of people burn on TV, but the first person she saw burn for real was in the playground behind the school.
With the epic scope of The Passage and the emotional impact of The Road, this is one woman's story of survival at the end of the world.
Admin 30th June 2017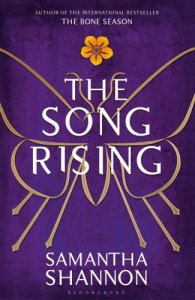 Book Collector News
Book Collector News provides hints and tips on buying and collecting books, especially sourcing limited editions at low cost from original sellers who still have them in stock.

The Song Rising
by Samantha Shannon
The third book in Samantha Shannon's The Bone Season series, The Song Rising, was published on the 7th March 2017. A Hardcover Limited Edition, Signed by the Author, was also released and this is selling fast. At the time of posting Amazon Marketplace have a number of copies left from £13.26 + £2.80 P&P against a RRP of £12.99. There is a lower cost one for sale from Langton_Info_England but this is stated as "Usually dispatched within 3 to 4 days" so there is a risk that this may not actually be available when ordered.
Update 24th April 2017 - Amazon now have copies in stock for £12.99 with free P&P here.
Update 30th April 2017 - Amazon now sold out. Cheapest on Amazon Marketplace £15.00 + £2.80 P&P. There is one copy left on Abebooks at £7.47 + £2.80 P&P here.
BookFinder.com will show you the rest out there.
Update 6th May 2017 - Amazon have now sold out. The cheapest copy available on Amazon Marketplace is £34.25 + £2.80 P&P. There are some on eBay from Australia at £24.85 with free P&P. If you really want a copy these might be your best bet although they will take a while to arrive.

The Song Rising by Samantha Shannon
The hotly anticipated third book in the bestselling Bone Season series - a ground-breaking, dystopian fantasy of extraordinary imagination.

Following a bloody battle against foes on every side, Paige Mahoney has risen to the dangerous position of Underqueen, ruling over London's criminal population. But, having turned her back on Jaxon Hall and with vengeful enemies still at large, the task of stabilising the fractured underworld has never seemed so challenging.

Little does Paige know that her reign may be cut short by the introduction of Senshield, a deadly technology that spells doom for the clairvoyant community and the world as they know it.
Admin 22nd April 2017

Notable Books of the Year
We list below the books to be published this year that can be considered an event, depending on your point of view of course:

Origin by Dan Brown - 3rd October 2017
Global publishing phenomenon Dan Brown, author of the #1 international blockbusters Inferno and The Da Vinci Code, has written his latest Robert Langdon thriller titled Origin. Doubleday will release the novel in the U.S. and Canada on October 3, 2017 and it will also be available as an eBook and an audiobook from Penguin Random House Audio. Origin will be published simultaneously in the U.K. by Transworld Publishers, a division of Penguin Random House.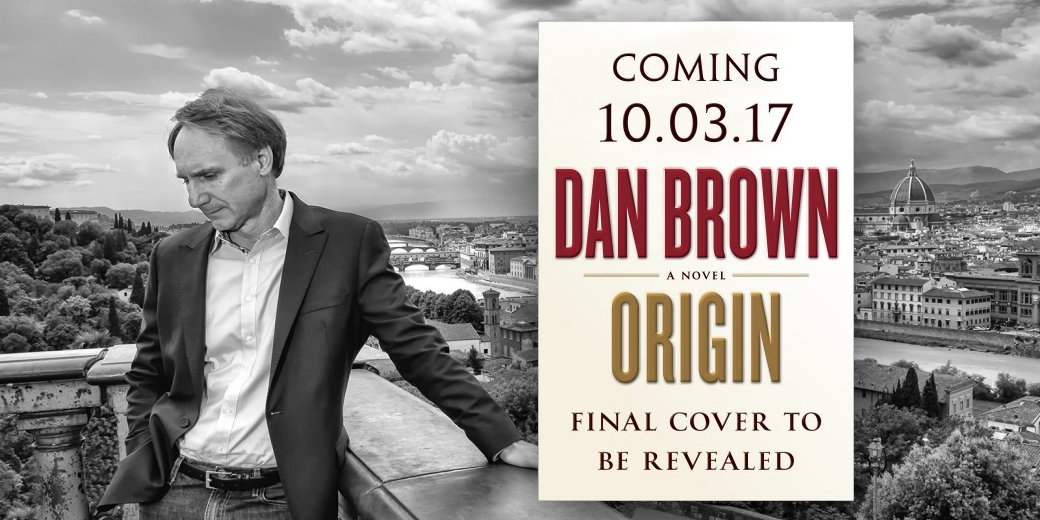 In keeping with his trademark style, Brown interweaves codes, science, religion, history, art and architecture into this new novel. Origin thrusts Harvard symbologist Robert Langdon into the dangerous intersection of humankind's two most enduring questions, and the earth-shaking discovery that will answer them.

Brown is the author of six number one international bestsellers, including The Da Vinci Code, Inferno, The Lost Symbol, Angels & Demons, Deception Point and Digital Fortress. There are more than 200 million copies of Dan Brown's books in print worldwide, according to Transworld, and his novels have been translated into 56 languages.

In total, the American author has sold 16 million print books in the UK for £91.7m, according to Nielsen BookScan's Total Consumer Market data, with The Da Vinci Code being his biggest seller with 4.5m copies sold - making it the second bestselling book of all time. His last Robert Langdon title, Inferno (released in 2013), sold 667,518 copies in hardback and 400,231 copies in paperback.

Into the Water by Paula Hawkins - 2nd May 2017
Following on from The Girl on the Train Paula Hawkins' second book, Into the Water, will be published by Doubleday on Tuesday 2nd May 2017, an addictive novel of psychological suspense about the slipperiness of the truth, and a family drowning in secrets.
With the same propulsion that captivated millions of readers worldwide in her debut, The Girl on the Train, Paula Hawkins unfurls a gripping, twisting, layered story set in a small riverside town. Once again in Into the Water Hawkins demonstrates her powerful understanding of human instincts and the damage they can inflict.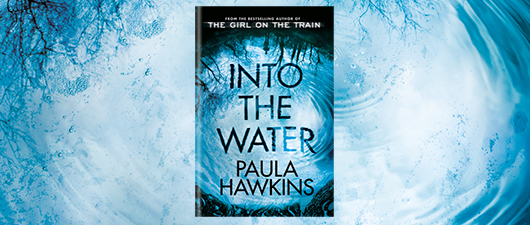 The Girl on the Train was something of sneaky bestseller and is now the 10th bestselling crime title of all time. The novel debuted at No. 1 on The New York Times Fiction Best Sellers of 2015 list dated February 1, 2015, and remained in the top position for 13 consecutive weeks, until April 2015. In January 2016 it became the No.1 bestseller again for two weeks.

Many reviews referred to the book as "the next Gone Girl", referring to a popular 2012 psychological mystery with similar themes and use of unreliable narrators. By early March 2015, the novel had sold over 1 million copies, and 1.5 million by April. It has occupied the number one spot of the UK hardback book chart for 20 weeks, the longest any book has ever held the top spot. By early August 2015, the book had sold more than 3 million copies in the US alone, and, by October 2016, an estimated 15 million copies worldwide.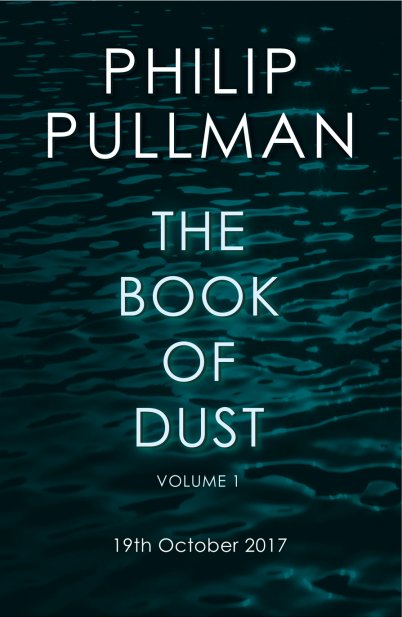 The Book Of Dust Book 1
by Philip Pullman
19th October 2017
The Book of Dust, an epic fantasy trilogy that will stand alongside his bestselling series, His Dark Materials, will be published in October around the world. The as-yet-untitled first volume of The Book of Dust, will be set in London and Oxford, with the action running parallel to the His Dark Materials trilogy. A global bestseller since the first volume, Northern Lights, was published in 1995, Pullman's series has sold more than 17.5m copies and been translated into 40 languages.

Six things you need to know about The Book of Dust:

1. The Book of Dust is a story in three parts. The first part is set 10 years before the events of His Dark Materials, and the rest of the story takes place 20 years after that: in fact, 10 years after Lyra comes home to Jordan College after her adventure in the Arctic at the end of The Amber Spyglass.
2. Alethiometers, daemons and the Magisterium all feature!
3. The story will focus on some new characters, as well as an ordinary boy who eagle-eyed readers may have spotted in Lyra's story before. With Lyra, he is caught up in a terrifying adventure that takes him into a new world…
4. Their tale is pretty topical - it centres on the struggle between a despotic and totalitarian organisation that wants to stifle speculation and enquiry, and those who believe that thought and speech should be free.
5. Rather than a prequel or a sequel to His Dark Materials, Philip describes The Book of Dust as an 'equel' - a new story that stands beside his previous trilogy.
6. Like His Dark Materials, it will be released in three parts. Part One will be published on 19th October 2017 - 22 years after Northern Lights was published in July 1995.

The title, plot, official cover artwork and news about book signings and competitions will all be revealed over the coming months in Penguin's Philip Pullman newsletter - get yourself signed up here.
Update 31st May 2017 - Title announced as La Belle Sauvage.
Philip Pullman returns to the world of His Dark Materials with this magnificent first volume of The Book of Dust.
Eleven-year-old Malcolm Polstead and his dæmon, Asta. Malcolm, who lives with his parents at the Trout Inn near Oxford, regularly navigates the River Thames with his familiar canoe, a boat by the name of La Belle Sauvage. Across the river lies Godstow Priory, home of the nuns, and home too of a certain guest: a baby by the name of Lyra Belacqua…

And now one for the fans...

And the Rest Is History by Jodi Taylor - 13th April 2017
For those that don't known (shame on you :) Jodi Taylor is the author of the bestselling Chronicles of St Mary's series, the story of a bunch of disaster-prone historians who investigate major historical events in contemporary time. Do NOT call it time travel!
Born in Bristol and educated in Gloucester (facts both cities vigorously deny), she spent many years with her head somewhere else, much to the dismay of family, teachers and employers, before finally deciding to put all that daydreaming to good use and pick up a pen. She still has no idea what she wants to do when she grows up.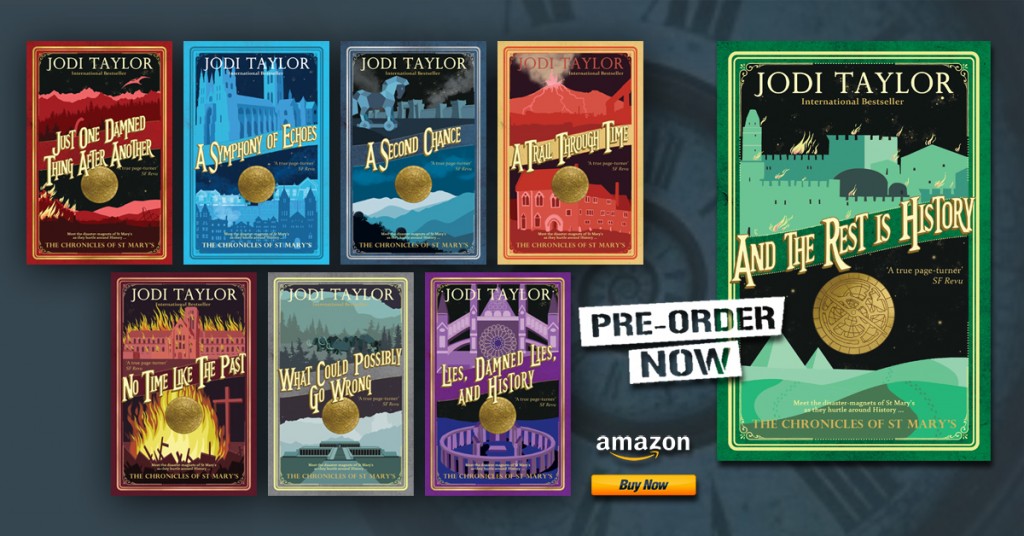 No one knows quite how, but Max and her baby are safe at last. No one knows quite how, but Peterson has persuaded Dr Foster to marry him. No one knows quite how, but Markham's marital status remains unknown. Certainly no one knows quite how a twelve-foot-high teapot has mysteriously materialised on the South Lawn, but it has. But they do know that Clive Ronan is back. They do know that he hates them and that this time he has good cause. And they do know that he will bring death and destruction in his wake. Follow the disaster magnets of St Mary's from the Egyptian desert to the Battle of Stamford Bridge, and from Hastings to the Sack of Constantinople in this, the eighth book in The Chronicles of St Mary's.

"Because, my dear Max, you dance on the edge of darkness... and I don't think it would take very much for you to dance my way."

Looks like it could be a good year. As ever, be safe out there and enjoy.
Admin 28th February 2017