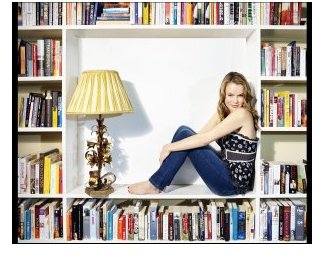 Amanda Holden has teamed up with Nestlé to bring you the Aero Book Club. Nestlé understands that women love reading, almost as much as they love chocolate and that's why they have created the Aero Book Club.
Over the next six months, Amanda Holden will join New Woman readers in reviewing some of this season's must-have reads, labelling her recommendation 'Aero Book of the Month' as the ultimate book to melt into.
Women lead hectic lives, taking care of the kids, holding down their careers and running the house – so it's no wonder that we all yearn for a little exclusive 'me-time'! Taking time out to pamper yourself though needn't require planning or effort. Simply stealing fifteen minutes to curl up with a good book and the distinctive taste of Aero can be a real heavenly experience.
TV star Amanda was the perfect choice as the face of the Aero Book Club as she loves nothing more than indulging in a good book, 'My life is often hectic and my free time is precious, relaxing with a good book and a bar of Aero is the perfect way for me to unwind after a hard days work!'
So whether it's a passion-filled page turner or the warmth and wisdom of a love story that sets your spine tingling, the unique bubbly texture of Aero will help you relax and float away every time!
More about Amanda Holden here.
Amanda Holden lists six of her favourite titles here.
For more information on The Aero Book Club go to the website, www.aero-bookclub.co.uk.
Nigel - 16th July 2006