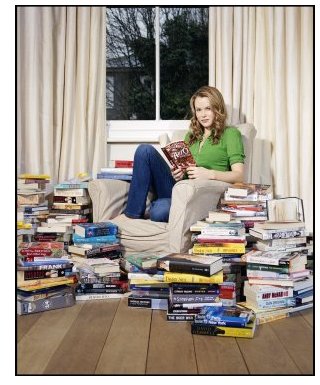 Amanda Holden lists six of her favourite titles...
A Prayer for Owen Meany by John Irving
This has to be my all time favourite book. I have read it at least five or six times at different points in my life and it just gets better and better. It's the type of book that you can read a lot in to and that you get a lot from. It's inspirational and uplifting and really makes you believe that you can overcome almost anything .I think everyone should read it.
The Magic Faraway Tree by Enid Blyton
This was one of my favourite books as a child. I still have a copy of it and have started to read it to my little girl, Lexi at bed time. It's a brilliant book to read when you want to escape, full of fantasy and lovable characters – it would make a brilliant musical!
Love Poems by Brian Patton
My first true love was when I was only 17. I was so overwhelmed by the way that I was feeling, I felt as though I was going to burst! I knew I needed to express the way I was feeling somehow, so I bought this book and confessed my undying love to him! I still have a copy now.
The Time Traveler's Wife by Audrey Niffenegger
I simply could not put this book down! It was absolutely brilliantly written and the characters were unbelievable. I love the idea of being able to watch the person you love growing up and being able to be there with them. I know that my fiancée Chris was often left to play by himself, so I would go back in time and be in goal for him while we play football!
Marilyn Monroe's Biography
I have been fascinated with Marilyn from a very young age. She is a mysterious woman and somebody I would have loved to have met. I think that she is thoroughly misunderstood and is definitely underrated.
The Lovely Bones by Alice Sebold
This book reinforces the idea that heaven will be how you want it to be – meeting old friends and family and being able to make up for what is often lost time. I think this is a particularly great book for anyone dealing with grief. It would make a fantastic film!
Linked titles have a BookLore Review.
More about Amanda Holden here.
For more information on The Aero Book Club go to the website, www.aero-bookclub.co.uk.
Nigel - 16th July 2006