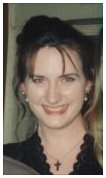 I hope that this finds you well and that you fancy a book or two to read. Here is a short list of the books I could heartily recommend to anyone, for different reasons of course!
Fiction
Michael Connelly - American author, writes about Los Angeles, has written several books about Harry Bosch, but others stand alone. Writes mainly Police Based thrillers, with a particularly nasty killer baddie person. Janet Evanovich - writes about a bounty hunter called Stephanie Plum. These are very funny, Grandma Mazur is a star, she shot the chicken that is for tea... I cried with laughter. Stephanie is a lady who has bad hair days and an on-off relationship with a policeman, who she ran over in her car (deliberately)... She started with One for the Money, and has recently released High Five. Girl Power with a pet hamster. Sue Grafton - writes the Alphabet series, A is for Alibi, B is for Burglar, and so on, with the Private Investigator heroine Kinsey Milhone. She has bad hair days, and likes peanut butter. Presently up to P is for Peril. James Patterson - American also, writes slightly creepy crime thrillers, has a very interesting range of baddies, and a criminal psychologist hero in Washington. Jack and Jill, Along Came a Spider and Kiss the Girls are typical examples. Terry Pratchett - gentleman author who has the most amazing imagination. Writes about a world shaped as a disc travelling through space on the back of four elephants on top of a giant turtle... It really does all make sense, honest... The series starts with The Light Fantastic, up to the Thief of Time. He points out all sorts of wonderful things that you never really noticed about life, the universe and everything, and makes you smile, if not laugh out loud (best read in private, else people will think that you are totally barking). One especially recommended is Good Omens, written with Neil Gaimen, loosely based on the Omen book but without people having nasty accidents, it is a book that I have read thirty times and I still smile. If you choose one, make it this one! !
Non-fiction
Dava Sobel - Longitude is about the Yorkshire Clock Maker John Harrison, who made the first accurate clocks so that men at sea did not crash or sink. This was shown on TV in the New Year, and was a very good version, but as with most adaptations, it left bits out, a fantastic story, you could imagine it to be fabricated, but it happened... Simon Singh - has written two books, both of which have been excellent. He has taken potentially boring material and brought it to life. The first was about the solving of Fermat's Last Theorem, how a mathematical problem foxed people for several hundred years, until recently. This made real sense to me, it is not a drearily scientific book, it is very accessible, and reads like a thriller. The second book was better, for me, called The Code Book, it traces the use and development of Cryptography from the Egyptians to the modern day, with bits of history thrown in for good measure. It appeals to the sneak in all of us, that bit that likes to know what is going on, even more so when we are not supposed to. Oh, and there is a £10,000 prize for the person who breaks the codes that are set at the back of the book... How is that for an incentive?