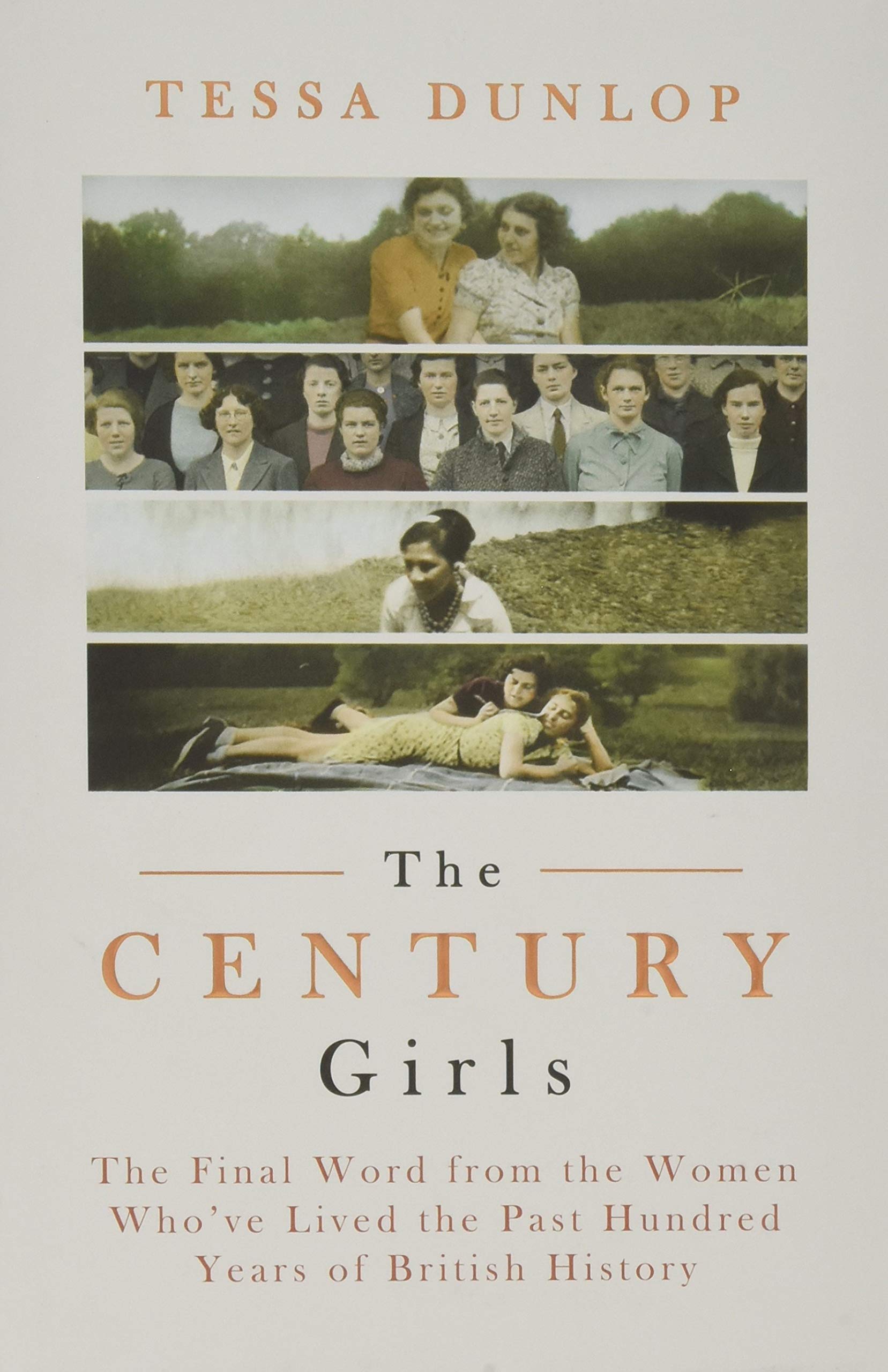 East Markham Book Club
The Century Girls
by Tessa Dunlop

A celebration of the one-hundred years since British women got the vote, told, in their own voices, by six centenarians: Helena, Olive, Edna, Joyce, Ann and Phyllis – The Century Girls​

In 2018 Britain celebrates the centenary of some women getting the vote. The intervening ten decades have witnessed staggering change, and The Century Girls features six women born in 1918 or before who haven't just witnessed that change, they've lived it. Empire shrank, war came and went, and modern society demanded continual readjustment.... the Century Girls lasted the course, and this book weaves together their lifetime's adventures – what they were taught, how they were treated, who they loved, what they did and where they are now.

With stories that are intimately knitted into the history of the British Isles, this is a time-travel epic featuring our oldest, most precious national treasures. Edna, 102, was a domestic servant born in Lincolnshire. Helena is 101 years old and the eldest of eight born into a Welsh farming family. Olive, 102, began life as a child of empire in British Guiana and was one of the first women to migrate to London after the war. There's Ann, a 103-year-London bohemian; 100-year-old Phyllis, daughter of the British Raj, who has called Edinburgh home for nearly eighty years; and finally 'young' Joyce – a 99-year-old Cambridge classicist who's still at work.

It is through the prism of these women's very long lives that The Century Girls provides a deeply personal account of British history over the past one hundred years. Their story is our story too.


Next Meeting Sunday 26th April 2020 at 7.30pm

Club Opinion
The Century Girls, by Tessa Dunlop, was published in 2018 and is based on many interviews Dunlop conducted with six centurions. From differing locations, backgrounds and social classes, the ladies share their stories and experiences to give a wonderfully rich history to us.

No two stories are the same but there are similarities in experiences and the strength and resolve of these women comes across clearly within the pages. We agreed that sometimes in the written edition it was difficult to follow each story because Dunlop moved among them frequently. However, this has not prevented us from giving the book a thumbs up and recommending that you add it to your book pile. Even better if you can obtain the audiobook. Library members can download it free via the uLibrary app – you will need your library card and online log-in to access this service.