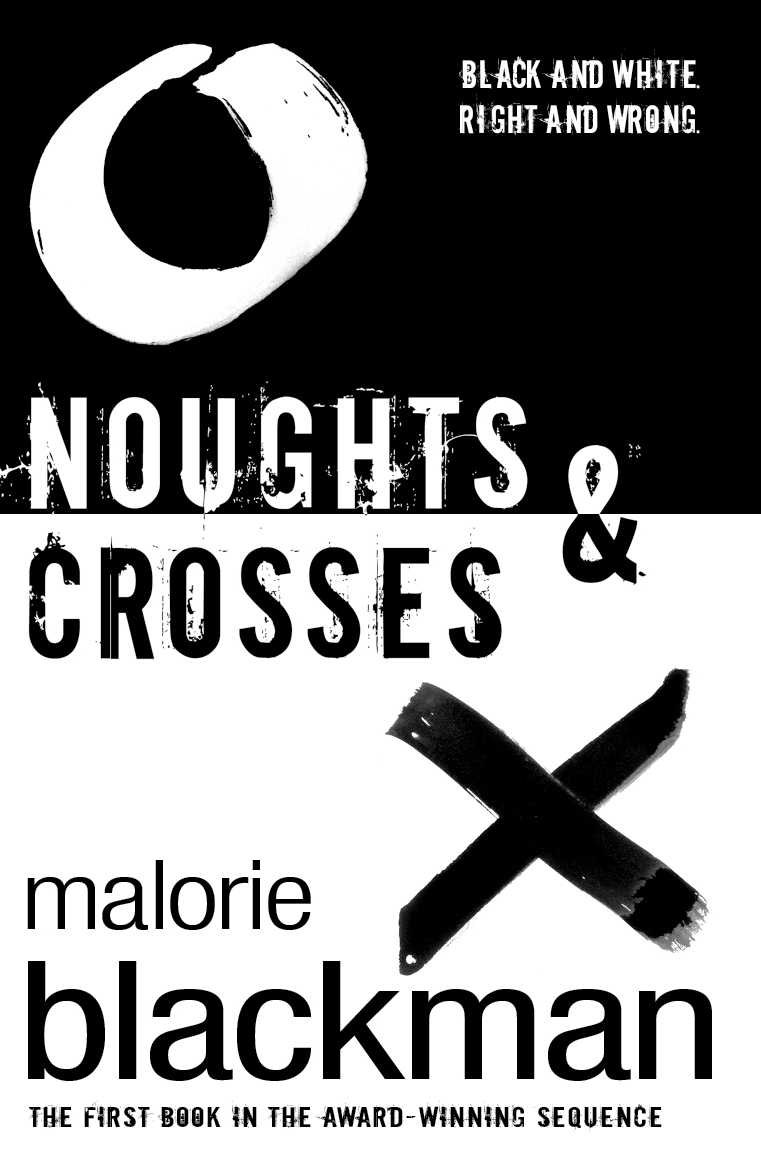 East Markham Book Club
Noughts & Crosses
by Malorie Blackman

'Stop it! You're all behaving like animals! Worse than animals – like blankers!'

Sephy is a Cross: dark-skinned and beautiful, she lives a life of privilege and power. But she's lonely, and burns with injustice at the world she sees around her.

Callum is a nought: pale-skinned and poor, he's considered to be less than nothing – a blanker, there to serve Crosses – but he dreams of a better life.

They've been friends since they were children, and they both know that's as far as it can ever go. Noughts and Crosses are fated to be bitter enemies – love is out of the question.

Then – in spite of a world that is fiercely against them – these star-crossed lovers choose each other.

But this is love story that will lead both of them into terrible danger... and which will have shocking repercussions for generations to come.

Voted as one of the UK's best-loved books, Malorie Blackman's Noughts & Crosses is a seminal piece of YA fiction; a true modern classic.


Next Meeting Sunday 15th March 2020 at 7.30pm

Club Opinion
The March meeting managed to sneak in before we all began our social distancing. Eight members attended and discussed Noughts & Crosses by Malorie Blackman. The book had been chosen for its appearance on many 'top ten books for young adults' lists so it seemed worthy of a read.

Opinion was divided. Most found it readable and, taken at face value, it raised interesting questions making you question the lives and challenges faced by others. It was also enjoyed as a love story. It was, however, felt that there were better choices of book to raise issues of race, discrimination and adversity – one being The Hate U Give by Angie Thomas (one of our previous reads).