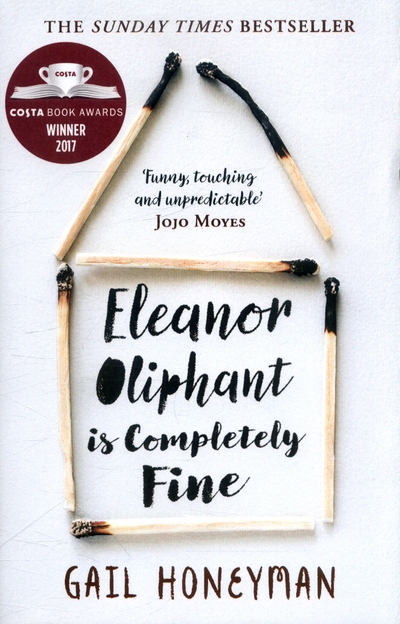 East Markham Book Club
Eleanor Oliphant is Completely Fine
by Gail Honeyman

Eleanor Oliphant has learned how to survive – but not how to live.

Eleanor Oliphant leads a simple life. She wears the same clothes to work every day, eats the same meal deal for lunch every day and buys the same two bottles of vodka to drink every weekend.

Eleanor Oliphant is happy. Nothing is missing from her carefully timetabled life. Except, sometimes, everything.

One simple act of kindness is about to shatter the walls Eleanor has built around herself. Now she must learn how to navigate the world that everyone else seems to take for granted – while searching for the courage to face the dark corners she's avoided all her life.

Change can be good. Change can be bad. But surely any change is better than… fine?

Next Meeting Sunday 23rd September 2018 at 7.30pm


Club Opinion
We reviewed our summer read, Eleanor Oliphant is Completely Fine. The book was well received and everyone enjoyed reading. A dark, thought provoking and sometimes funny read, following the life of Eleanor Oliphant, a complicated character with a complex life - shrouded in loneliness and a troubled past. It was a unanimous thumbs up for this one and highly recommended as one to read.