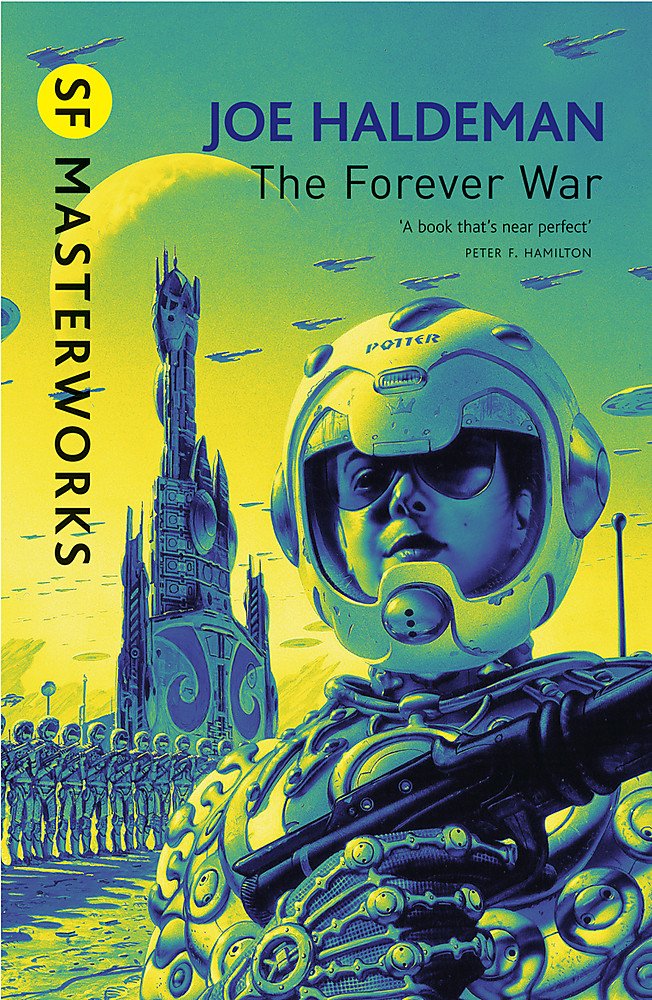 East Markham Book Club
The Forever War
by Joe Haldeman

The Earth's leaders have drawn a line in the interstellar sand--despite the fact that the fierce alien enemy they would oppose is inscrutable, unconquerable, and very far away. A reluctant conscript drafted into an elite Military unit, Private William Mandella has been propelled through space and time to fight in the distant thousand-year conflict; to perform his duties and do whatever it takes to survive the ordeal and return home. But "home" may be even more terrifying than battle, because, thanks to the time dilation caused by space travel, Mandella is aging months while the Earth he left behind is aging centuries.

One of the very best must-read SF novels of all time.

More information here.

Joe Haldeman was born in Oklahoma in 1943 and studied physics and astronomy before serving as a combat engineer in Vietnam, where he was severely wounded and won a Purple Heart. The Forever War was his first SF novel and it won both the HUGO and NEBULA AWARDS, a feat which The Forever Peace repeated.


Next Meeting Sunday 17th June 2017 at 7.30pm


Club Opinion
Our June Book, The Forever War, was reviewed by the group who agreed they found the book language and technical garb hard to decipher. I think it was agreed by most that this toe dip into the Science Fiction genre was a fail on this occasion and the quest to conquer the Sci Fi reading world continues.