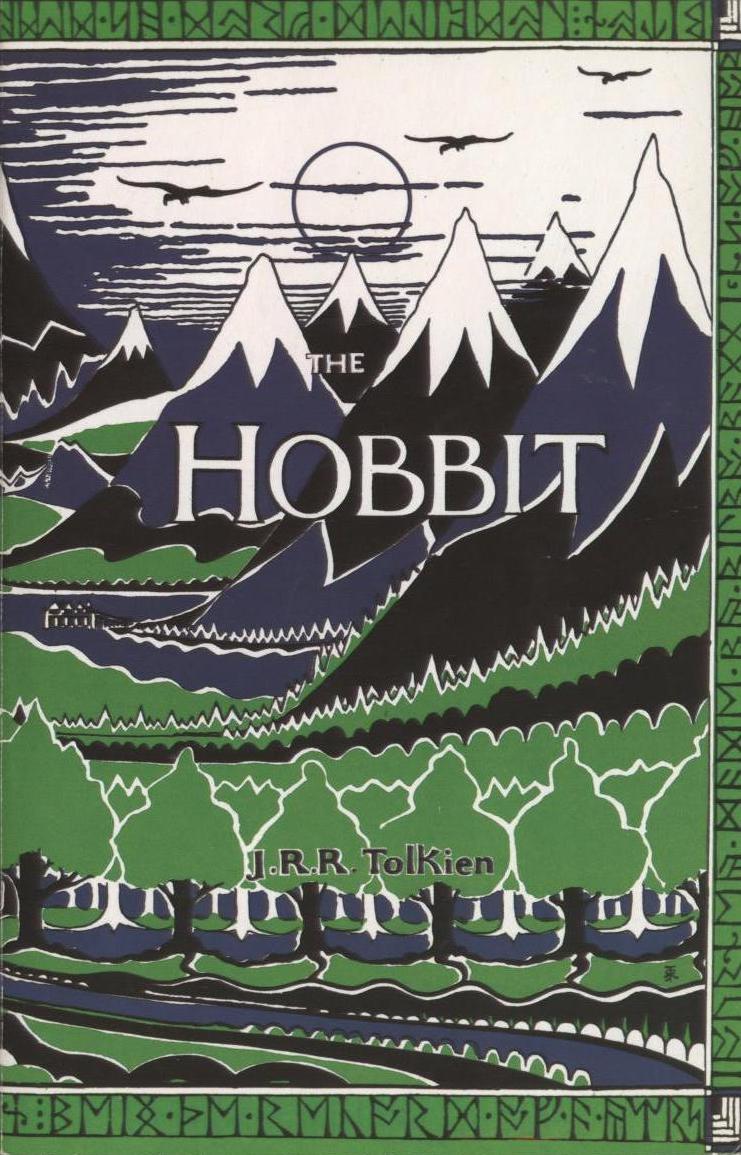 East Markham Book Club
The Hobbit
by J. R. R. Tolkien

Bilbo Baggins is a hobbit who enjoys a comfortable, unambitious life, rarely travelling further than the pantry of his hobbit-hole in Bag End.

But his contentment is disturbed when the wizard, Gandalf, and a company of thirteen dwarves arrive on his doorstep one day to whisk him away on an unexpected journey 'there and back again'. They have a plot to raid the treasure hoard of Smaug the Magnificent, a large and very dangerous dragon…

The Hobbit is a tale of high adventure, undertaken by a company of dwarves in search of dragon-guarded gold. A reluctant partner in this perilous quest is Bilbo Baggins, a comfort-loving unambitious hobbit, who surprises even himself by his resourcefulness and skill as a burglar.

Encounters with trolls, goblins, dwarves, elves and giant spiders, conversations with the dragon, Smaug, and a rather unwilling presence at the Battle of Five Armies are just some of the adventures that befall Bilbo.

Bilbo Baggins has taken his place among the ranks of the immortals of children's fiction. Written by Professor Tolkien for his own children, The Hobbit met with instant critical acclaim when published.


Next Meeting Sunday 20th May 2017 at 7.30pm