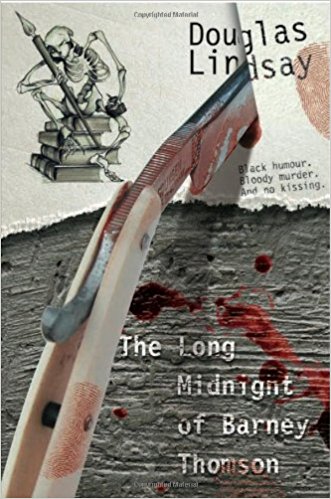 East Markham Book Club
The Long Midnight of Barney Thomson
by Douglas Lindsay

Barney Thomson, awkward, diffident, Glasgow barber, lives a life of desperate mediocrity. Shunned at work and at home, unable to break out of a twenty year rut, each dull day blends seamlessly into the next. However, there is no life so tedious that it cannot be spiced up by inadvertent murder, a deranged psychopath, and a freezer full of neatly packaged meat. Barney Thomson's uninteresting life is about to go from 0 to 60 in five seconds, as he enters the grotesque and comically absurd world of the serial killer...


Next Meeting Sunday 17th September 2017 at 7.30pm

Club Opinion
Our latest book The Long Midnight of Barney Thomson was a discussion book of the night. A black comedy set in the heart of Glasgow, Douglas Lindsay leads the reader through a comical yet gruesome murder fest, full of twists and turns and laugh out loud comedy.

The group agreed whilst the book was a quick and easy read, it wasn't quite as gripping as hoped and would make a good holiday read, left on the hotel shelf for others to enjoy.