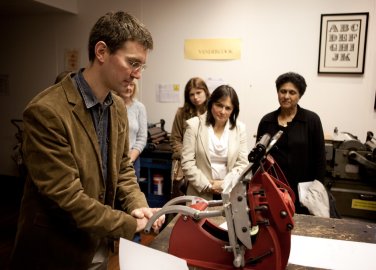 Christian was born in 1974, and then everything kind of went blurry. Student summers were whittled away washing up at a local butchers in Glastonbury and later packing shoes in a nearby warehouse. A short annual stint as a night security guard at a music festival brought some other interesting happenings which were still blurry but much darker. He launched himself onto the world stage in early 2001 by starting the world's first global plastic duck race at ifoundaduck.com. 500 plastic ducks (each with a unique ID number) were left lying around London; as people found them they reported the find on the website and then left the duck elsewhere. Although his debut novel is still relatively obscure, the antics of the plastic ducks all around the world have appeared in newspapers across the globe.
After attempting to persuade the Vatican to launch a range of 'Pope's Own' supermarket goods, he emerged from Epsom with a degree in Graphic Design and became a designer for a large IT company in London. He is currently a freelance designer and photographer when not writing and lives in Somerset, England.
Check out BookLore's exclusive interview with Christian Cook here.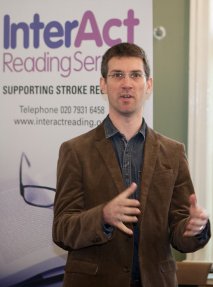 Christian Cook won the 2012 Ruth Rendell Short Story Competition with his story Facing East. Baroness Rendell presented the award to Christian at a ceremony held at the St Bride Foundation near Fleet Street. Run by InterAct Reading Service, an award-winning charity that aims to stimulate the minds of stroke patients through live readings, the competition is held biennially and is open to all UK residents.
Chrisitain said of his win, 'It was a great honour to receive the award from Baroness Rendell. InterAct is a wonderful charity that do a tremendous amount of good work to support stroke patients, and I'm delighted that my story will be included in their book.'
As part of the prize Christian will be writer in residence to the charity and is commissioned to write four more stories for the work that they do.
Download: Facing East by Christian Cook.
More information on the win can be found on the InterAct Reading Service Website and Book2Book.
Christian Cook has written a very interesting article that provides an author's perspective on book reviews and why, good or bad, they are an important source of feedback... and why they should not be abused - check it out here: Book Reviews - Astroturfing.